In today's home the home office is one of the hardest working spaces.  Whether you run a business out of your home or simply need work space to handle all the "business" of home and family, the home office is rapidly becoming a necessity.   If you would like to designate a space in your own home for an office, what kinds of things should you consider?   It's time to re-imagine home offices!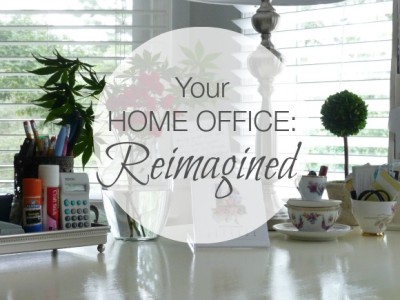 First of all, give serious thought to the function of the space.  Do you need it to function solely for one, as a designated business space?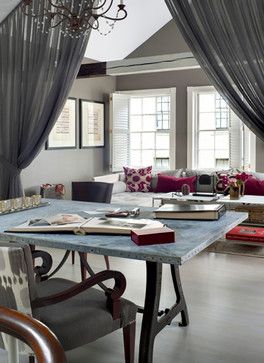 Or do you need a simple command center for everyday household management?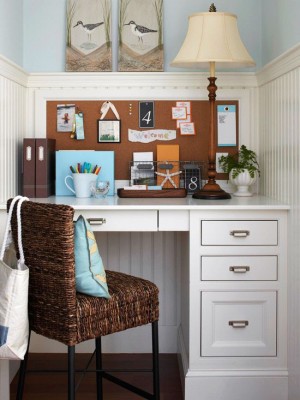 Does it need to accommodate family members, for homework, arts and crafts, or other activities?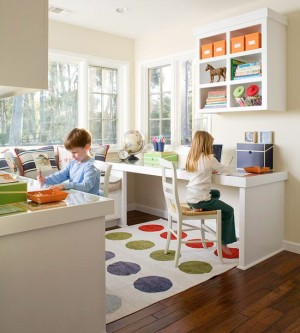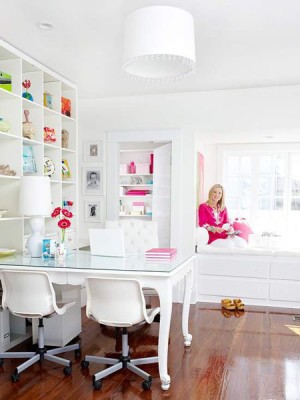 Now that you know how you want your home office to function, consider the space you currently have available to you.  In our home we gave up a little used but well lit formal living room for our home office, aka the "Mom Cave."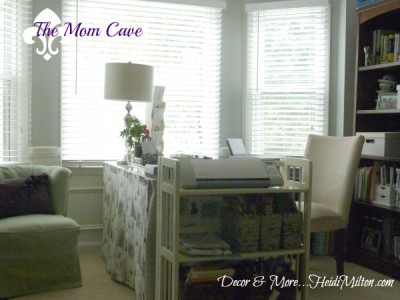 If an entire room is not an option, consider having a space that does double-duty, with office space in one section of the room.  For instance, use one side of your den or family room as office space, or have your office share space with a large pantry.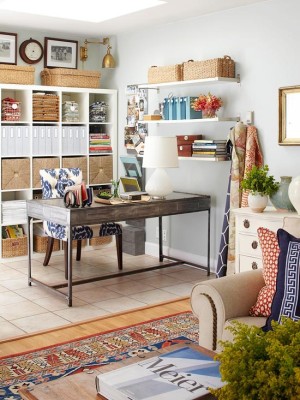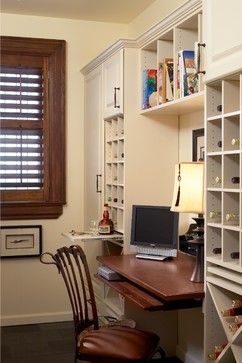 Consider hallways and mudrooms as options, too.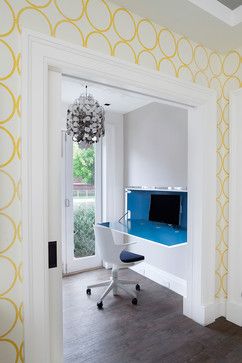 Or an awkward nook can become highly functional office space.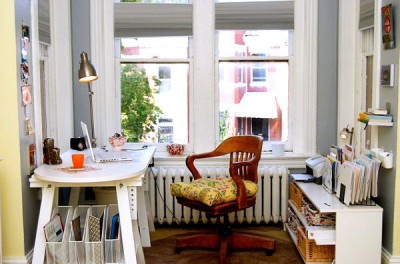 Once your space is selected, it's time to choose your furnishings.  The basics are a flat work surface, storage, and a place to sit.  If your space is small, consider a high-functioning efficient built in piece.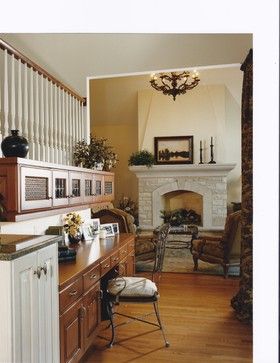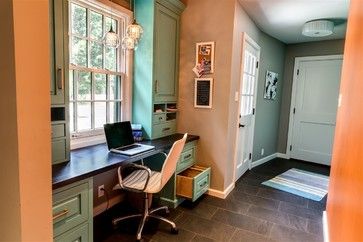 Sometimes a single piece of freestanding furniture fits the bill, even in small spaces.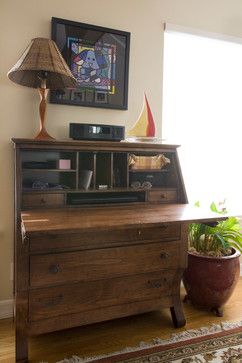 In larger areas, you have even more flexibility to use freestanding pieces.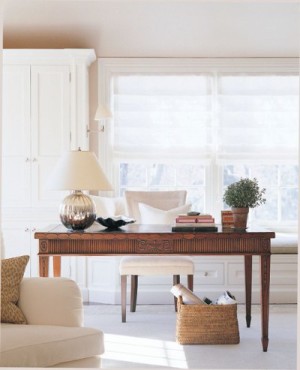 You can also add extra storage in the form of cabinets or bookcases, and extra seating for guests or work that doesn't require a flat surface.
Lastly, decide how you want your home office to look.  Aesthetics are highly individual and a home office space is a great way to reflect your personal style!  Maybe you're extremely creative and a colorful free-flowing design is inspiring to you.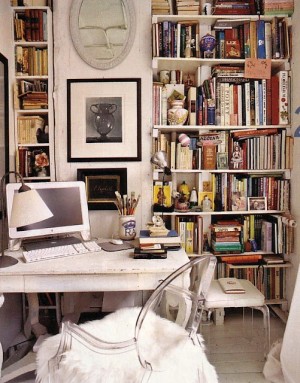 Or a highly organized, orderly space might help you be more productive…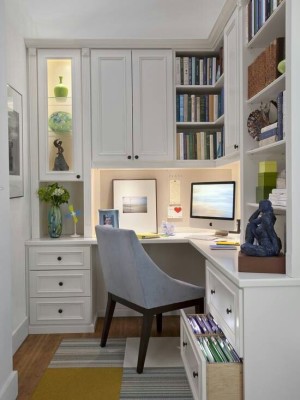 Do you want your office space to feel cozy and warm?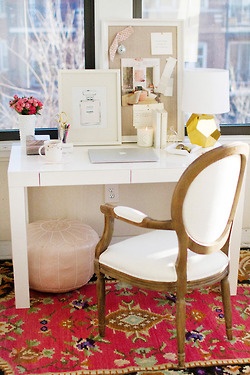 Or does a lighter, brighter aesthetic speak to you?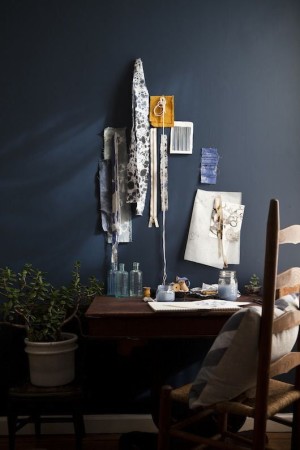 Mostly remember that a home office is simply another room or space in your home and it should reflect your tastes and function as you and your family need it to function.    Do your homework, take inspiration from others, and carve out the home office you've always imagined… or "re-imagined."
Find more inspiration and DIY for your home on my blog, Decor & More.