Real-Life Home Design Inspiration for Your New Year
With the start of each new year comes fresh home design trends, stylish new color palettes, and the itch to redecorate! It can be hard to navigate the decor styles and design trends on your own though—that's why we teamed up with thirteen of the most inspirational influencers to bring you the New Year, New Room Refresh Challenge to explore this year's home-style trends in real homes. Each talented blogger chose one room in their home to refresh using a Mohawk Home rug as inspiration, and their final decorated spaces turned out beyond beautiful.
Over the past few weeks, we have been sharing the beautiful images on our Mohawk Home Instagram and now we want to let you in on all the details of some of our most popular new rugs for 2020, insight into their spaces, and style tips for you to refresh your own home for this new year!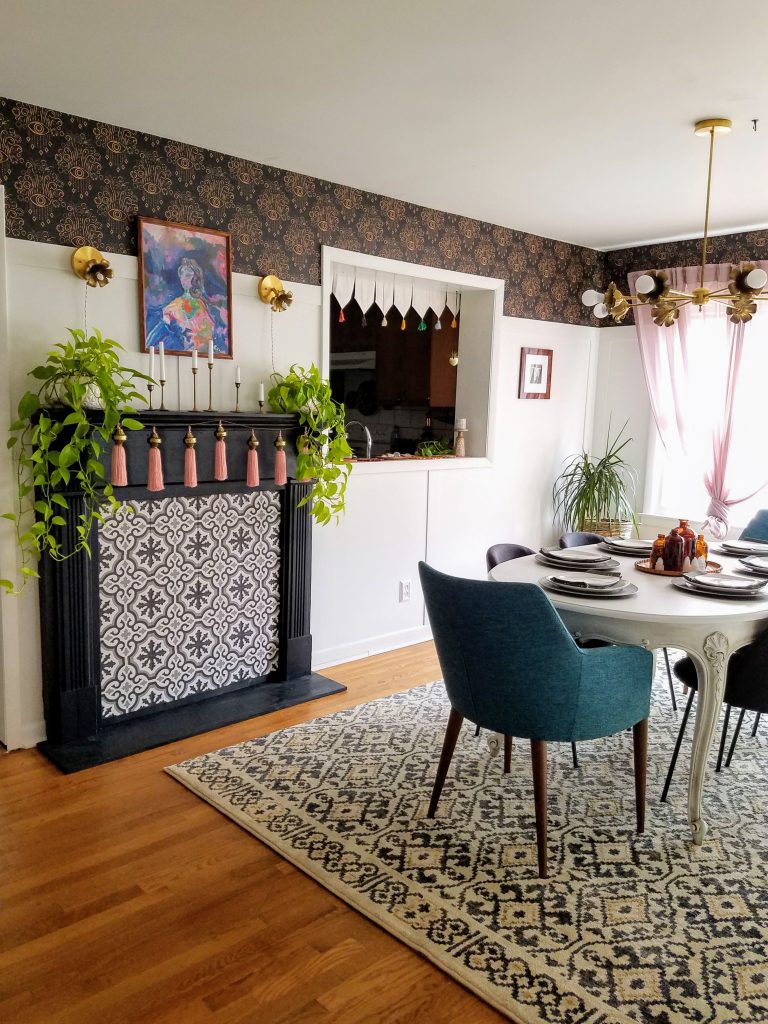 Corinna styled her amazing bohemian dining area with the Aloma area rug! By mixing patterns and incorporating pops of bright colors, she made this space look both chic and eclectic. The neutral colors in the large area rug of cream, gold, and grey showcase a contemporary style that mixes perfectly with other patterns. Notice her lovely plants on the mantel—real or faux, indoor plants are in style for 2020 and a can bring a room to life! Visit Corinna's blog to learn more about this space.
---
Using deep organic tones, Amy designed her bedroom around the neutral Laguna Gaffie area rug that coordinates beautifully in her romantic and cozy space. We love the bold paint color and the layered bedding! To mimic this look in your bedroom, try confining your color palette to only a few contrasting tones for a coordinated atmosphere. Explore Amy's blog here to get all the lovely details.
---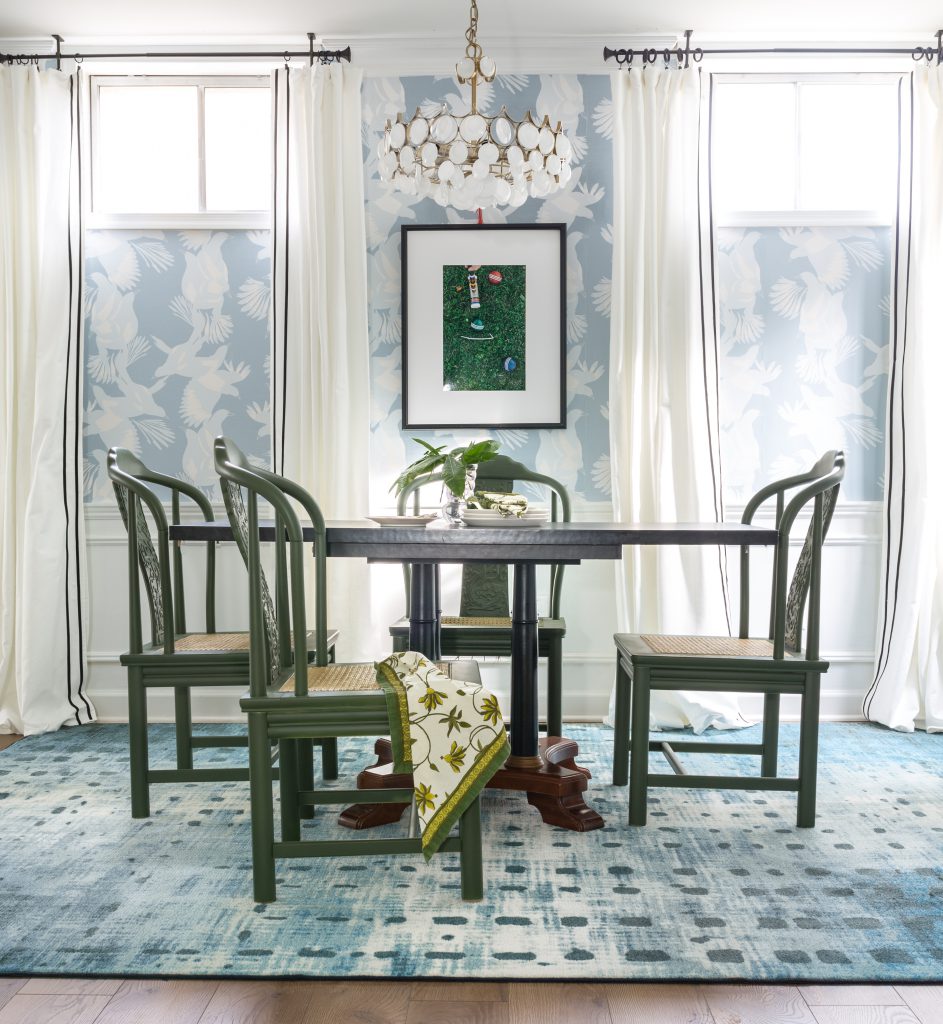 This gorgeous dining room design by Jewel showcases the Cassiopeia area rug. Bold and lively, the blue tones of the contemporary rug make the green chairs pop! Can you believe this space is in her basement? She used crisp white tones and floral wallpaper to brighten this room. See more of her stunning space at her blog, here!
---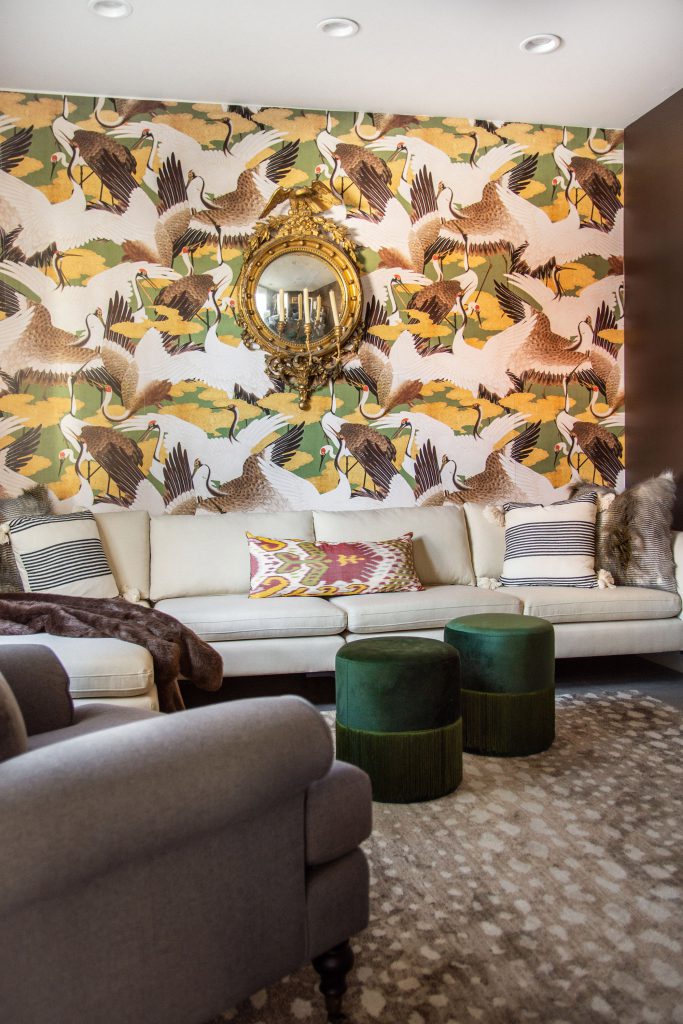 This modern, multi-functional space designed by Kevin is sophisticated and moody. Kevin used the Elderberry area rug, bold wallpaper, and faux fur accent pieces to create this expertly styled room! This modern animal print rug is both neutral and a little wild! Don't be afraid to step out of your comfort zone with your 2020 home décor style. You won't want to miss the rest of Kevin's space on his blog.
---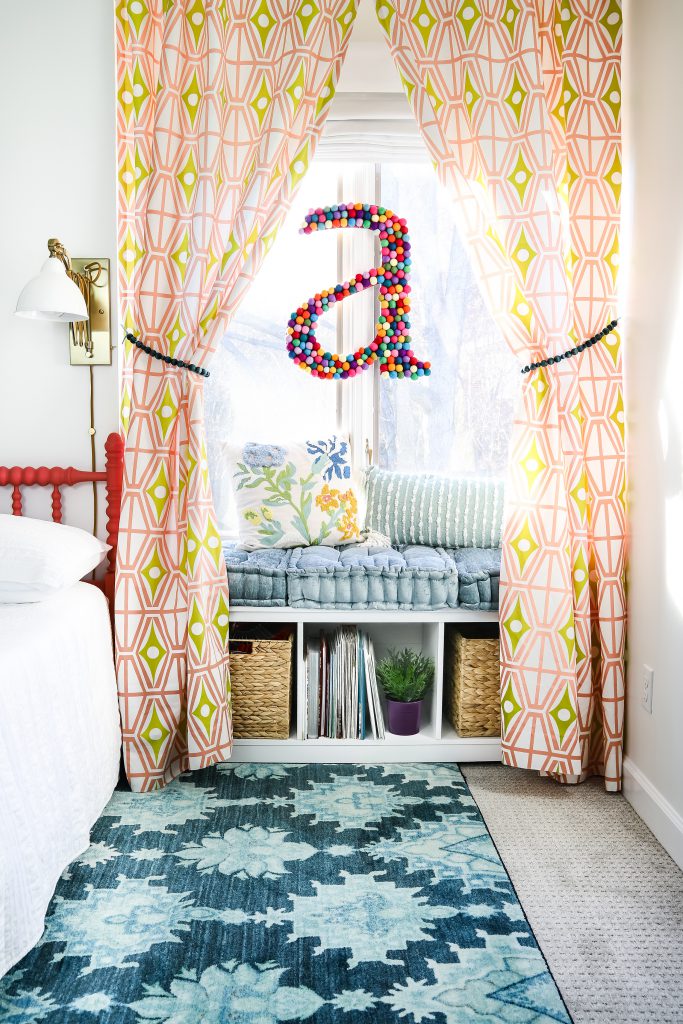 Tasha used the Larrabee area rug for her daughter's room refresh, and it coordinated beautifully. Vibrant colors of teal, red, and pink make this space any girls dream bedroom! Mixing colors and adding personal accent pieces are fun and easy ways to add style to any space. See every corner of this room, at her blog.
---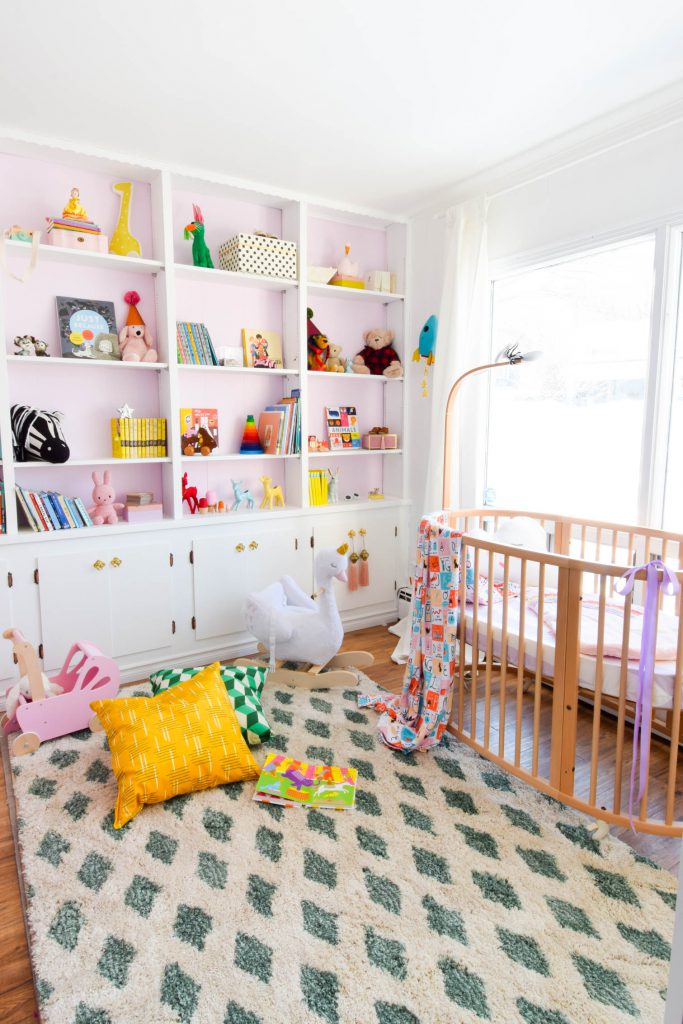 We are loving the rainbow nursery trend this year! Ariel styled this adorable space around the plush Adona area rug. This rug features a teal diamond pattern and is so soft—perfect for a home with little ones! To see more details of this space, visit her blog.
---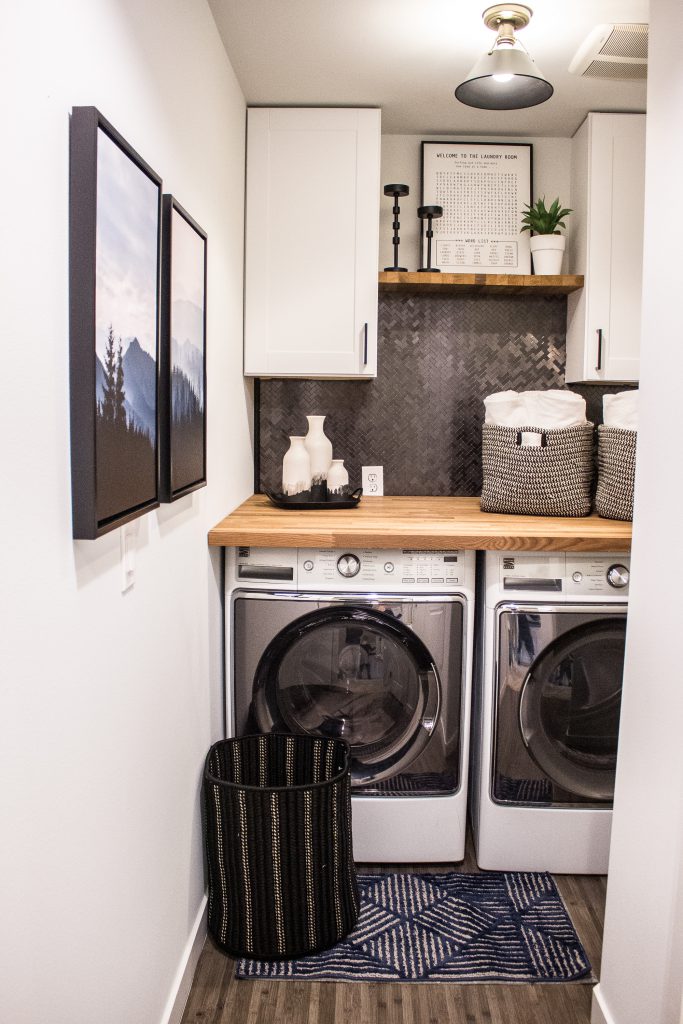 If you're looking for an easy room in your home to refresh, the laundry room is a great place to start. An organized and styled space will make you happier when doing the dreaded chore! Taryn redesigned her small laundry room to be more efficient and beautiful. She used the Embers Territory rug for a pop of blue that matches her wall art, and cute baskets!  Decorative bins and hampers are a great way to increase storage to a laundry room while also adding style. See more of this space at her blog!
---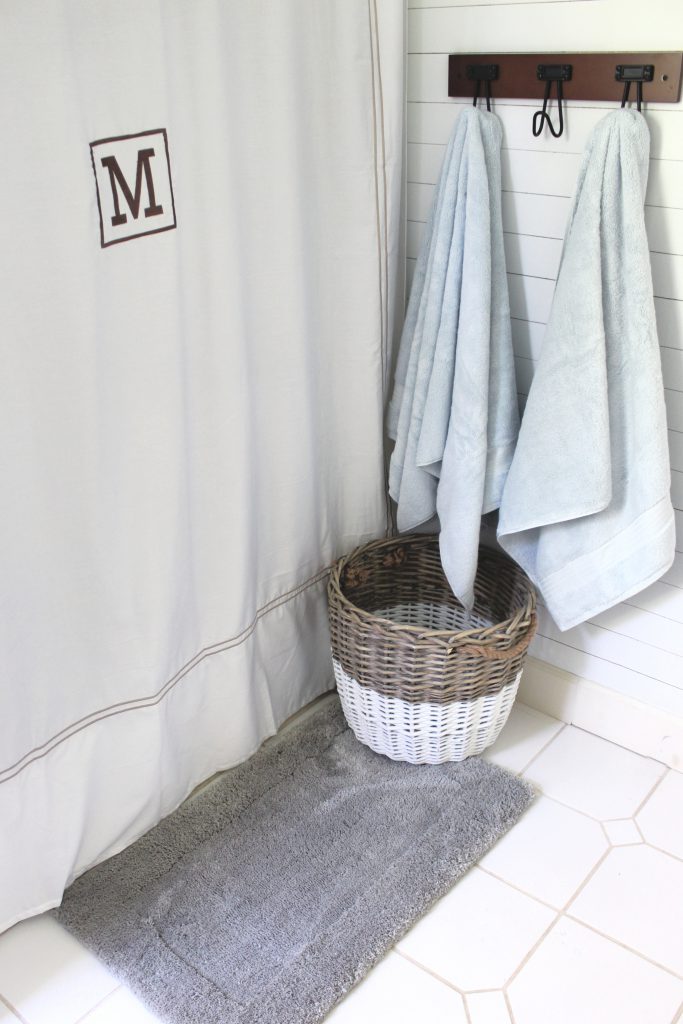 Another easy room to redecorate in your home is the bathroom! A few simple and inexpensive touches can update the whole environment. Heather, updated her kid's bathroom with modern grey tones, cute decorative baskets, and the soft Mohawk Home Dynasty bath mat! Check out the before and after pictures at her blog.
---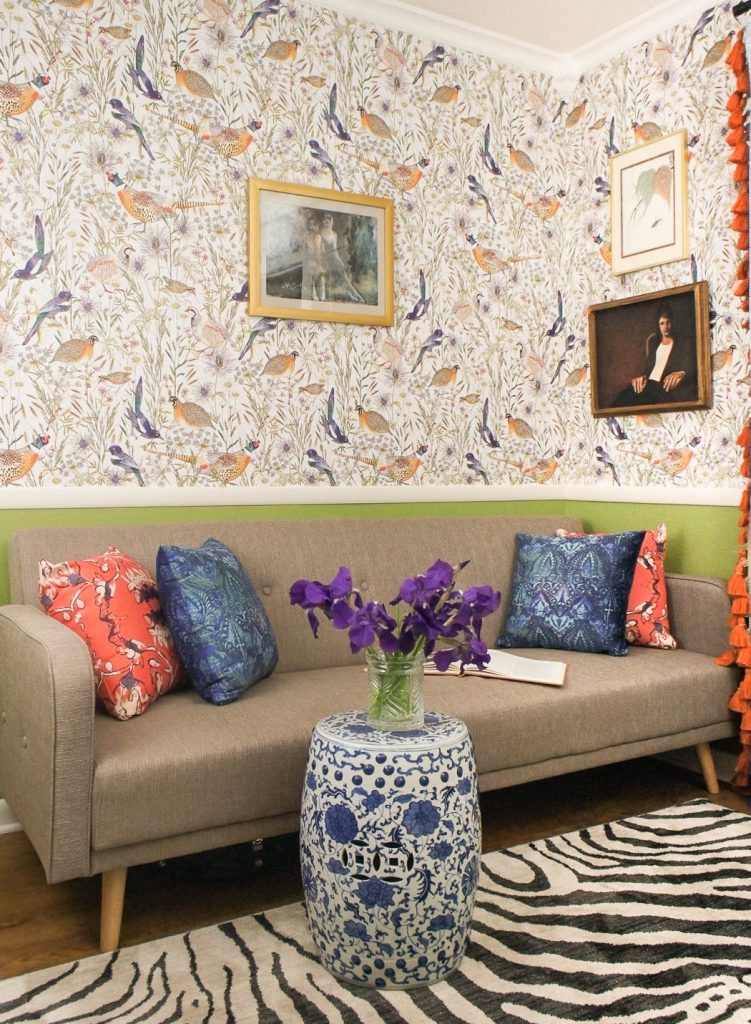 Animal print, floral wallpaper, and vintage-inspired wall art—this space has all of our favorite trends for this year! Animal print is on-trend for 2020, and Kathy designed her whimsical office around the Zebra Stripe area rug. Don't be afraid to combine patterns, it can add a festive touch and will make your space look naturally chic. See more of this inspiring space at her blog!
---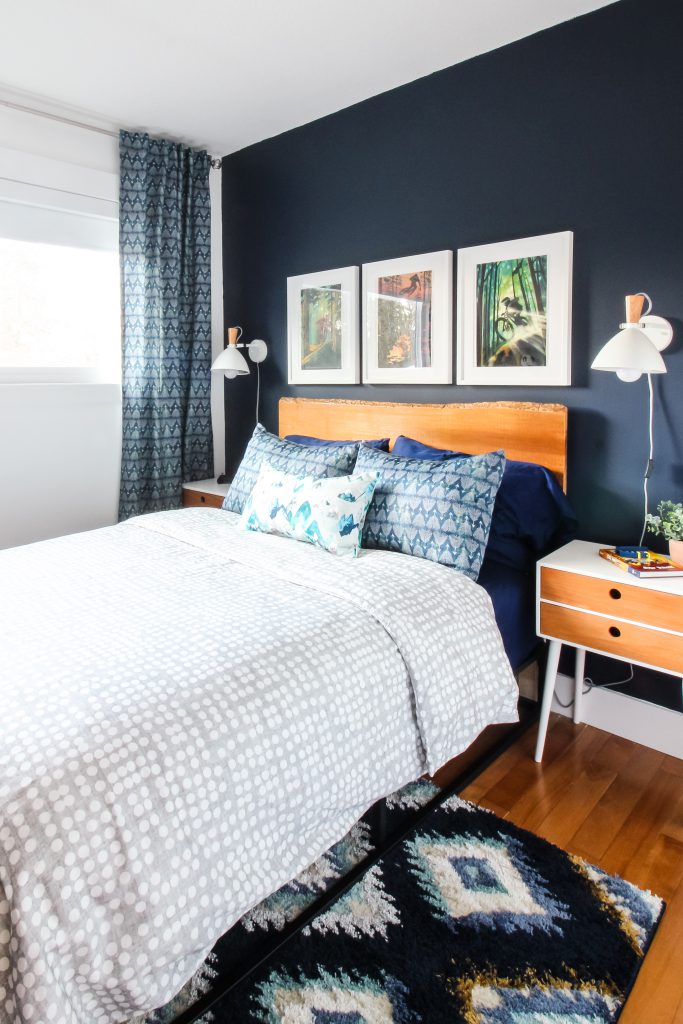 Tween and teen rooms are sometimes challenging to tackle. But Krista made her son's room look mature, but still youthful! She designed this space around the Avery area rug and chose a grey and navy-blue color palette, two of the top colors this year! This was a small room, but by using compact furniture that also increased storage, she was able to make everything fit and still look amazing! See more of this space at her blog!
---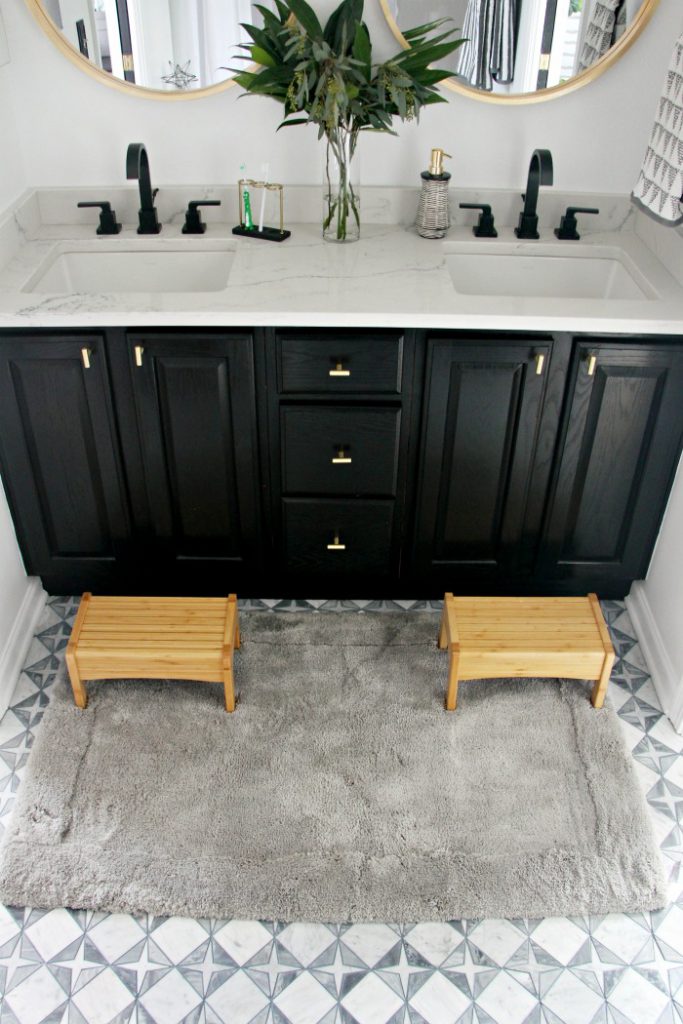 With just a few simple updates, Rachael created a contemporary and luxurious bathroom for her family, and it is just stunning! She used modern tones of black, gold, and grey to redesign her outdated bathroom to be fresh and up-to-date. A fresh coat of paint for your cabinets and some new modern knobs will make all the difference, and impress your guests. Adding a plush and comfy Mohawk Home Dynasty bath mat like Rachael did, is the essential final touch! See more of her elegant bathroom at her blog.
---
This master bedroom refresh designed by Haneen is all sorts of beautiful! Her comfy textiles and earthy tones are right on-trend for 2020 home décor style. From the gorgeous canopy bed, white-on-white bedding, to the Studio Circe Contemporary Vintage area rug—we love every inch of this sophisticated and romantic space! Adding brown leather accent pieces and cozy throw blankets are simple ways to mimic this look in your space this year. You don't want to miss the outdated before photos at her blog, here.
---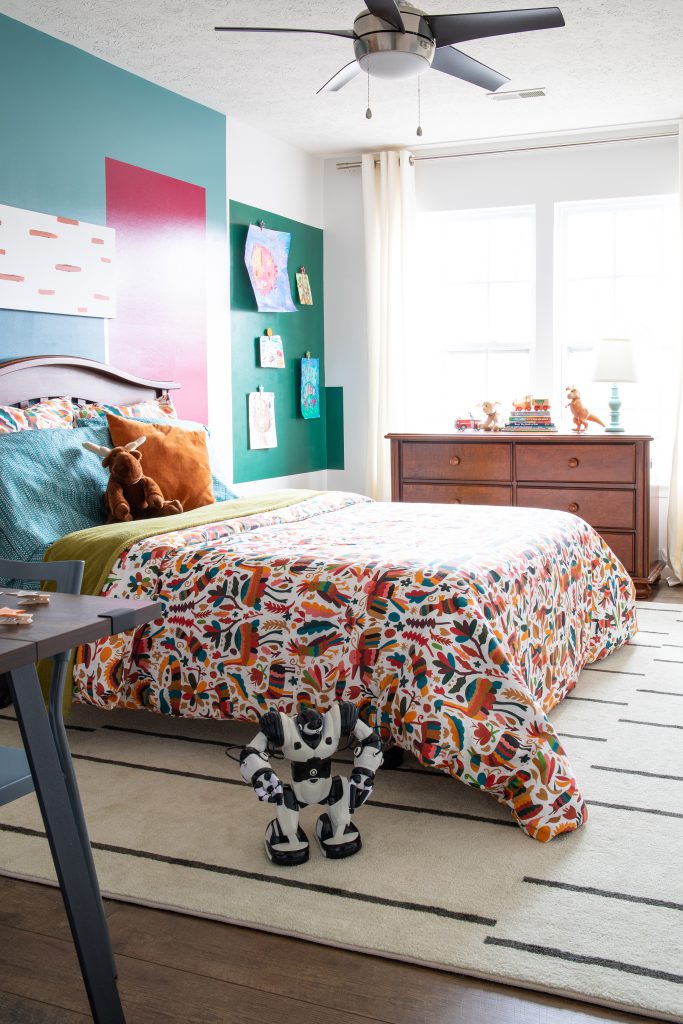 The final space to share for the New Year, Room Challenge is this playful kid's room designed by Stephanie! Bright colors and bold patterns are trending in home design this year—especially for kid's spaces. This room was styled around the modern and versatile Kenza area rug which works to balance the many bold colors. We love how she pinned her son's artwork on the wall to showcase! See the rest of this fun space at her blog.
We loved all the beautiful and creative spaces our inspiring bloggers designed, and we hope you did too. Each room showcased elements of the 2020 home décor trends with imagination and originality. Which one was your favorite? Tell us in the comments below!
A warm thank you to all our talented influencers.