I LOVE a good themed room! In case you missed my previous post on Kids themed rooms, check out Girls Fairytale Nursery and Boys Vintage Sports Nursery. So, as I looked to update my son's room to be more "big boy," I searched all over for boy's room designs and themes.
He finally settled on baseball and, fittingly, we just finished it in time for this week's World Series. Just as the Boston Red Sox and the St Louis Cardinals have battled it out for the title, I battled paint and props to create the perfect boy's room.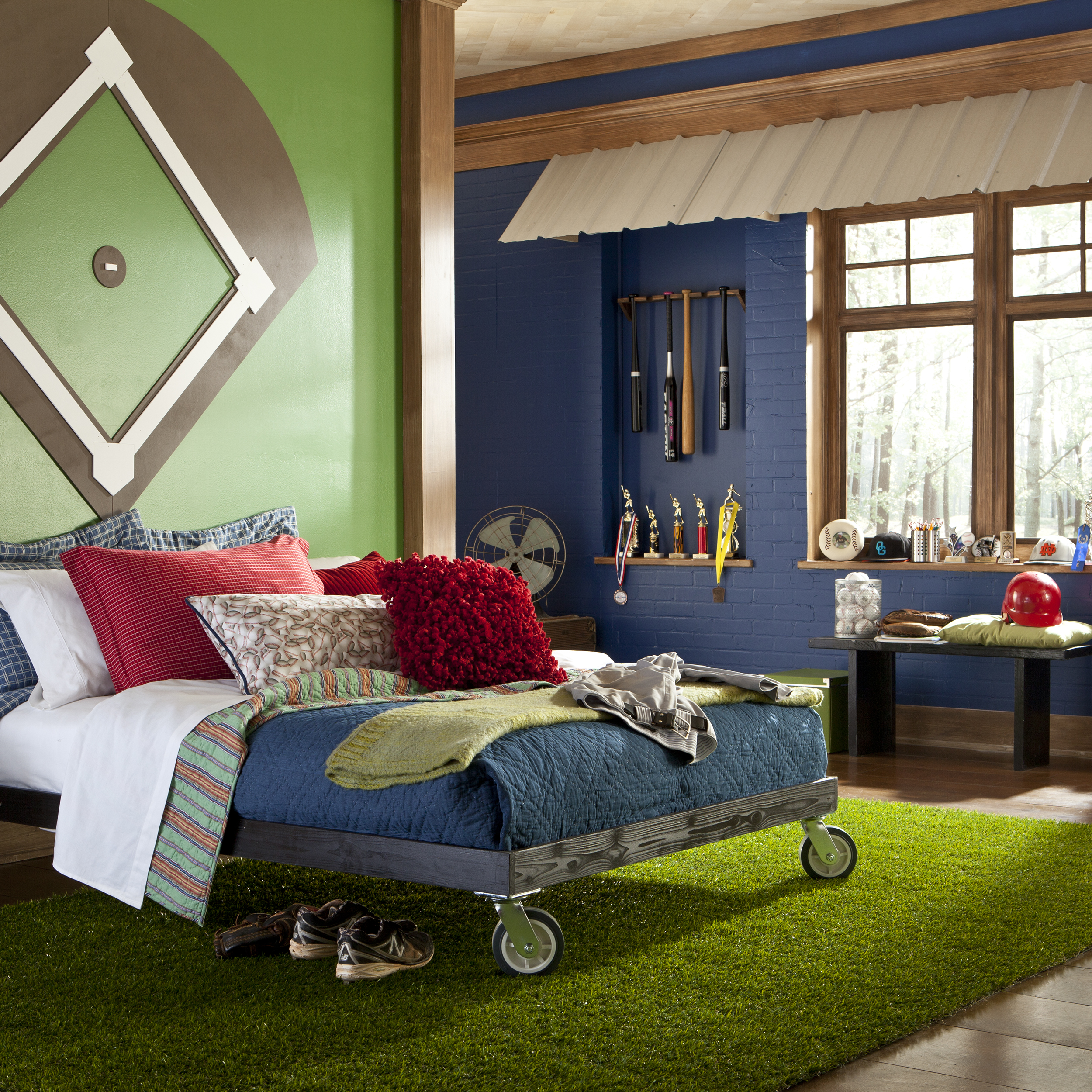 I started with rich wall colors that brought to live the vibrant blue skies and fresh cut grass that come to mind when picturing the perfect baseball day (Sherwin Williams SW6733 Grasshopper & SW6965 Hyper Blue).
The bedding came together from an eclectic grouping of blankets and pillows I already had. Since this will be the only time the bed is made this perfect, I figured this was the way to go vs. everything matching.
Like the bat rack? You can get one like this one on eBay or Etsy, and even get it stained to whatever color matches your furniture. Trophies and other baseball equipment make great props too!
Finally, add a fun rug for a soft space to play and tie it all together! Here are a few fun options from Mohawk Home: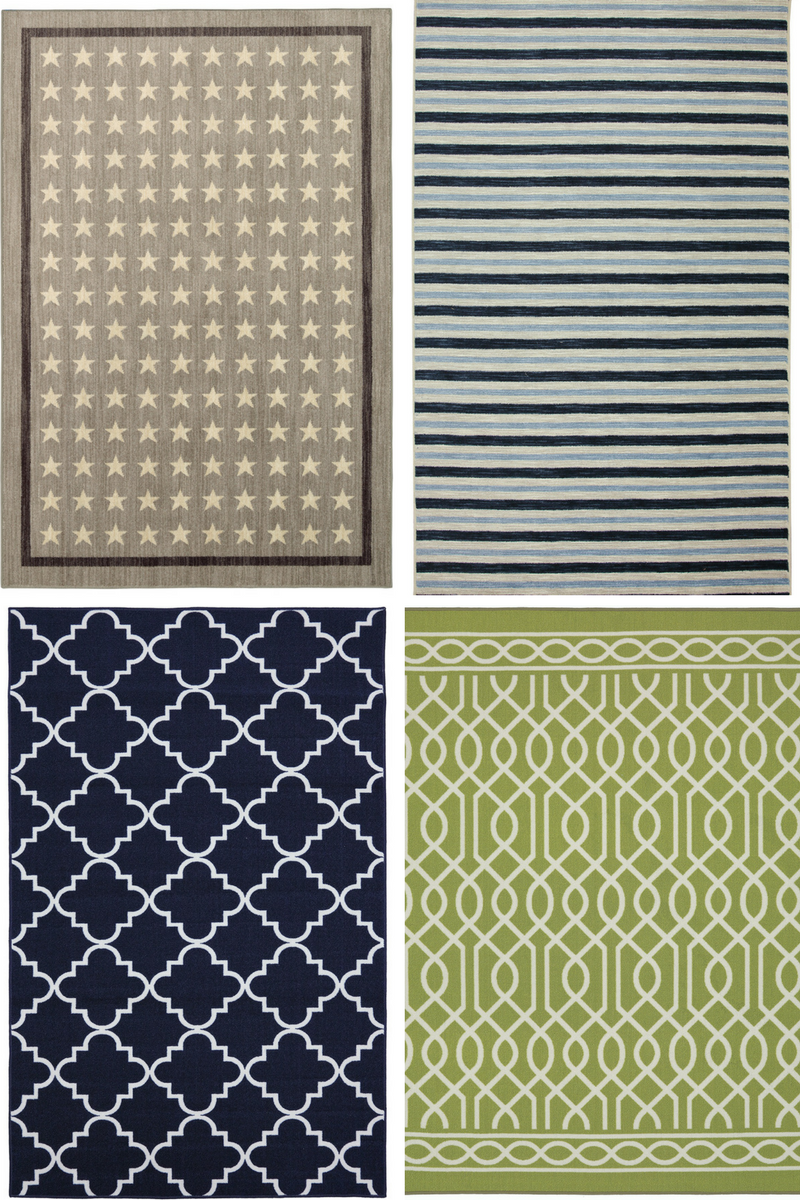 What do you think of this baseball themed update?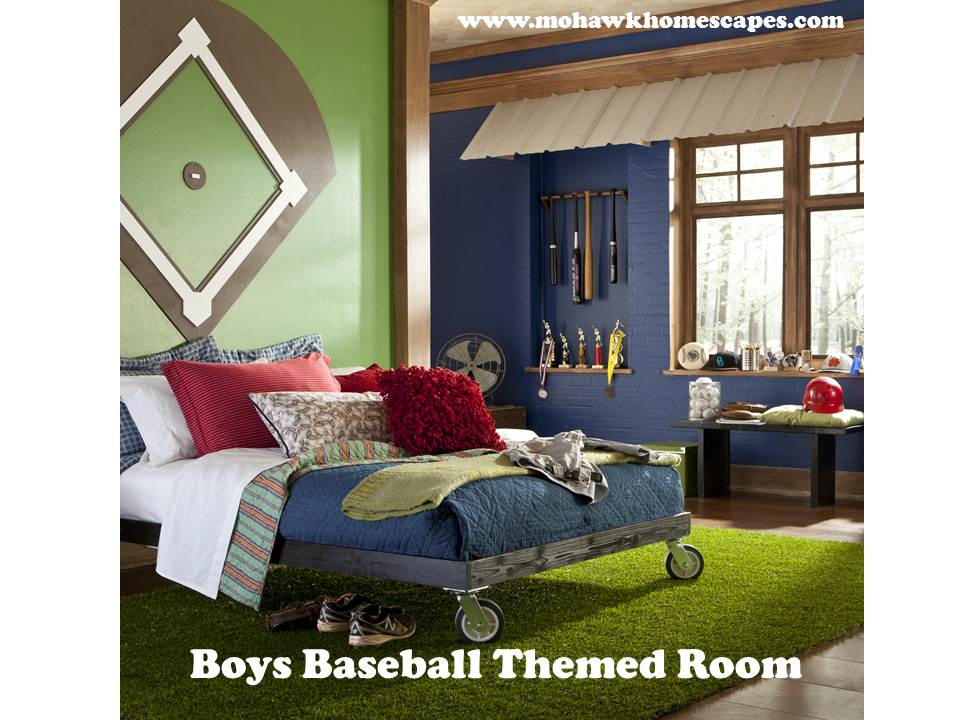 *I am an employee of Mohawk Home