As soon as the weather gets warmer, I'm ready to put away the sweaters, open the windows, and do some spring cleaning and de-cluttering. But that cleaning and de-cluttering can get overwhelming if I don't have a plan. Rome wasn't built in a day; just the same, my home is not going to magically get organized and clean in one day, either.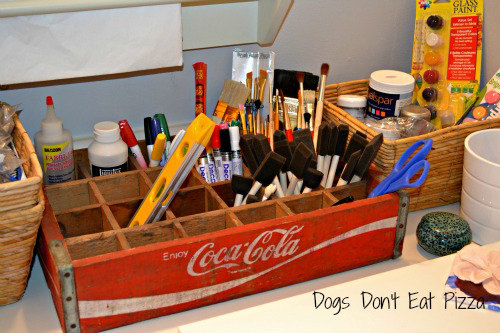 How do I tackle spring cleaning and de-cluttering? Make it a weekend project and follow these tips:
1.  Recycle as much as possible when cleaning out your home.
What do I mean by recycling? a.  Donate as much as you can.  There are many, many people who are struggling right now.  Clothes and household items that are gently used are welcomed by Goodwill and other groups who donate and/or sell the items to people who need them.  You can even donate diapers, wipes, and other goods like that.  Also, you can donate canned goods and non-perishable food that are still within their expiration periods to food pantries and drives and soup kitchens.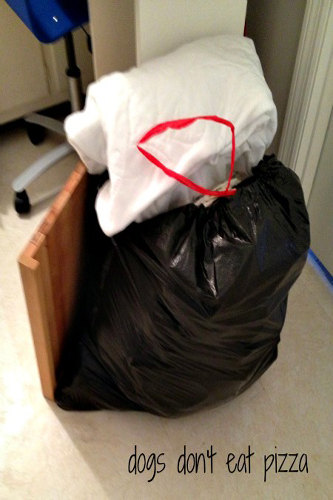 b.  Recycle as much of the "trash" as you can.  Don't just pitch it in the trash.  Check your local recycling rules and nearby recycling centers.  Certainly paper (whether whole or shredded) and cardboard can be recycled and is accepted by local recycling programs and at recycling centers (such as at libraries and fire stations).  You would be amazed at how much plastic can be recycled. We are lucky that, for our county recycling, they accept any plastic with numbers 1-7 in the recycling triangle.  That would include most sippy cups and other plastic cups, reusable plastic containers (that are broken or missing lids), plastic hangers, etc.  Even if your local recycling program doesn't accept the plastic, check with grocery stores (Publix and Whole Foods here both recycle many kinds of plastic, including styrofoam egg cartons), libraries, nearby schools and universities, and separate city or county facilities where you can take your recycling.
2.  You don't need fancy bins or labels to stay on top of the chaos.
Many of the websites on cleaning and organizing use fancy-schmancy labels and cloth bins, which certainly are pretty, but also pricey.  You can achieve order in your home with dollar-store bins and a $15 label-maker. Also, consider using containers you already have for organization.  For example, I had some jelly and canning jars from goodies that friends have brought over, and, once we ate the goodies, I washed the jars and used them to hold paper clips, binder clips, glue sticks, thread, and buttons.
You even can tie a pretty ribbon and a description tag around the jar to make it fancy.  (And you can find cute and fun ribbon at the dollar store.)  Another idea is to put contact paper (which you can get at the grocery or drug store) around a shoe box (more recycling!).  I did this to hold my recipes for a long time. Now they're in an inexpensive but colorful cardboard box.
3.  Tackle one thing at a time.
Decide to tackle one room or area of your home or office at a time and dedicate a set amount of time to it and only it.  Even if you decide to tackle your kitchen one day, you might break it down into more manageable pieces – such as first doing the pantry, then organizing the fridge and freezer, then the dishes and pans, etc.   If you don't break it down into manageable pieces, the task can become overwhelming and, I know for me, that means I generally just don't do it.
4. Make it FUN!
How do you make cleaning fun? Turn on some party music and dance while you clean. I love cleaning to upbeat music. Get your family involved. For example, ask the kids to go through their toys and pick out those they want to donate or get rid of. For clothing, have the kids put on a fashion show with their clothes – and you can determine what fits and what doesn't. Use yummy smelling and natural cleaning products. You would be surprised at how much you can clean with a lemon! And it will make your home smell fresh and springy. I hope that you all are finding order in chaos and enjoying your spring. ~Karen