FrogTape is Fabulous! Have you ever used Frog Tape for painting? They now have FrogTape® Shape Tape™ and it comes in several different shapes, but my favorite is the chevron! It is SO super easy. Just cut the shaped tape the length you need. Paint a section of your project along the edges of the tape; then remove the tape for a perfect chevron pattern.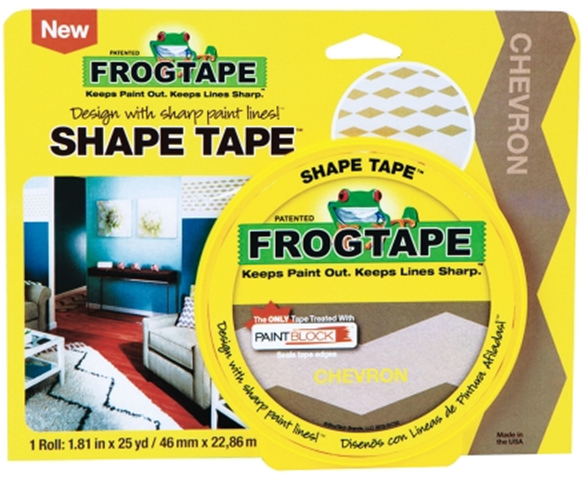 I've tried out the chevron shape FrogTape on a couple of canvas wall art projects now and just love how easy it is to use.
As I shared in a previous post, I am in the process of updating one of the bathrooms in my home; and I started by using Miss Mustard Seed's Milk Paint to paint the bathroom cabinets a couple of months ago.  The walls have already been painted this green that I love, but it is so hard to match. So when I found these super awesome vintage letters at the Country Living Fair (#CLFAIR) a few weeks ago, I knew they would be perfect for DIY art for that bathroom!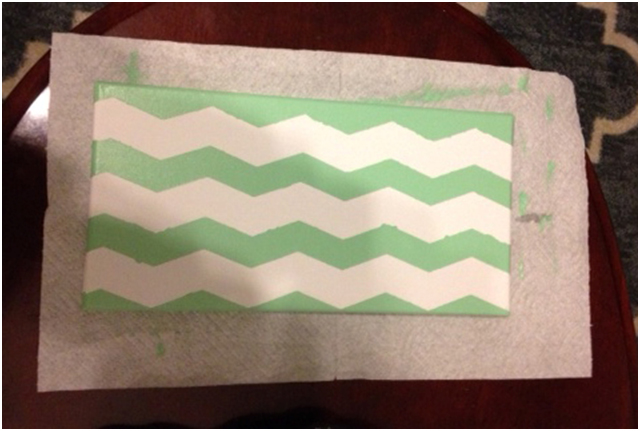 First, I started by placing the chevron tape on a white canvas, leaving even amounts of covered taped space and to-be-painted white canvas.  Then i used the same left wall paint to ensure that it matched to a tee! After the paint dried I removed the tape and super glued the letters….perfect for my little bathroom.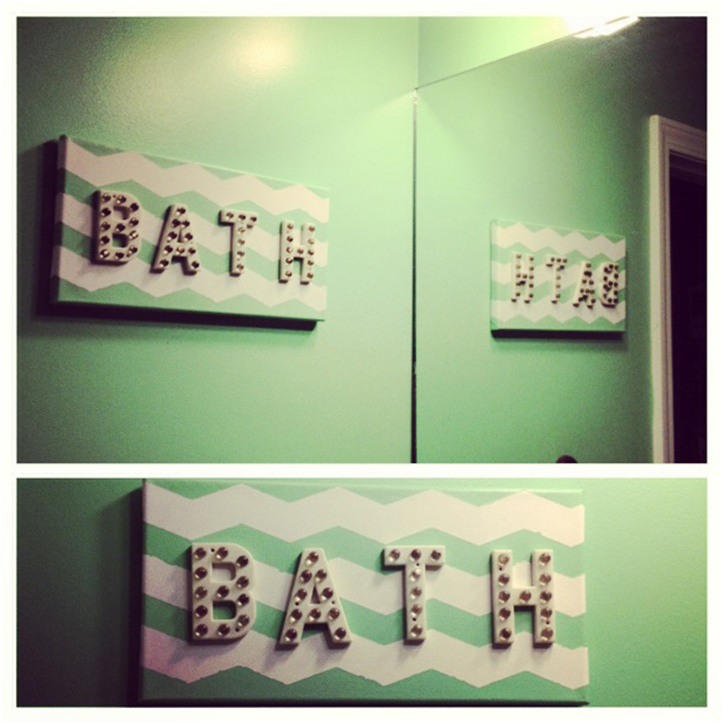 It was also time for our Silent Auction fundraiser at church and I decided to make some canvas wall art for the auction. I did a little research on FrogTape.com for inspiration and came across their before and after photos.  One of the pictures showed how they used the chevron tape to make perfect diamond patterns; and I was hooked! I used the diamond version on the bellow Let it Snow canvas and created these other ones with the classic chevron pattern.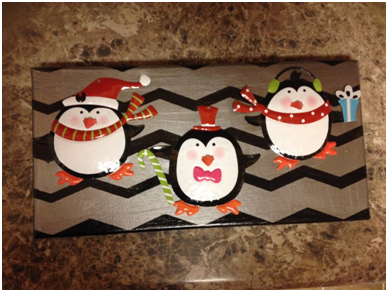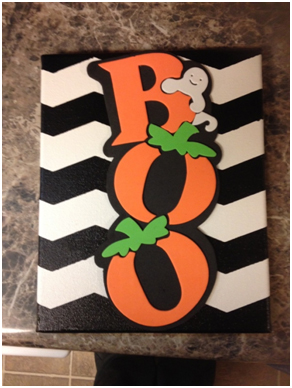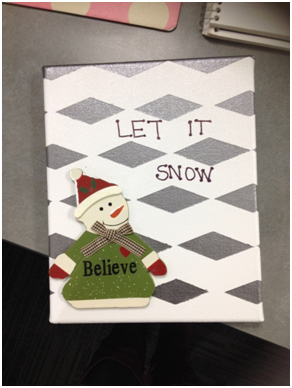 I am SO glad that FrogTape came out with the shape tape. I cannot wait to try out the other shapes. Next, I plan to use it on some furniture pieces and then maybe some wall patterns.
Have you experimented with FrogTape yet?