Every so often, I like refreshing our home's style and decor. Updating the style of your home's decor doesn't have to be a major project and it doesn't have to break the bank. Here are my tried and true tips to update your style.
1. Have an inspiration.
When updating your home's decor, start with a style, room, piece, or color that inspires you. For example, our guest room started off as a big, beige box: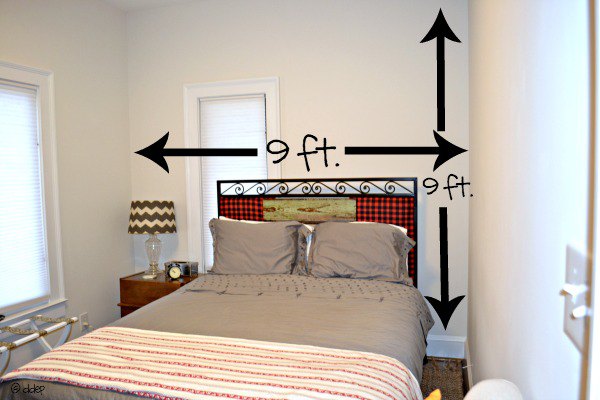 It needed something to make the room seem less cavernous and to give it some style. I found this picture in a magazine and knew it was the style I was going for.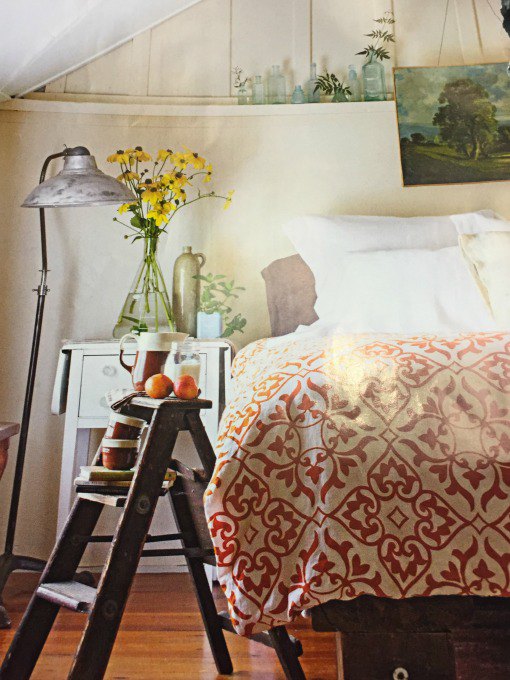 I ended up using the picture as inspiration for the trim I added in the room and some of the decor. Here's the finished guest room:
If adding vintage style to your home is your goal, head to a flea market or estate sale for inspiration. See what pieces speak to you, and use them as inspiration to update your home's style.
For tips on shopping for vintage decor on a budget, click HERE.
Anything can be inspiration for updating the style of a space. It could be a pillow, a paint color, a rug, or a picture from a blog or magazine. Having an inspiration piece will guide your choices as you update your space.
2. Be a little trendy.
And, here, the emphasis is on little. Incorporating trendy decor into your home is fine, but you don't want to makeover your whole home in a trendy style and then hate it when it gets stale.
For example, remember when chevron was the big trend?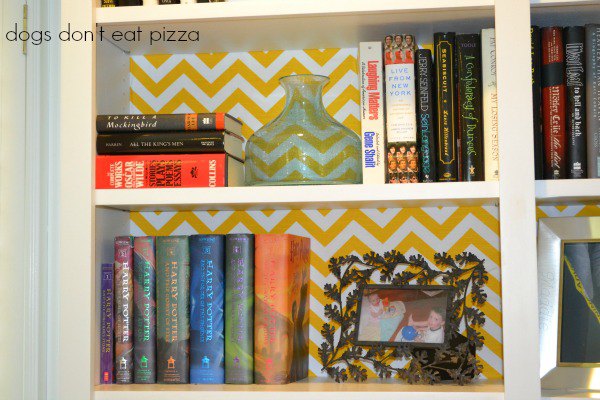 I wanted to add some chevron pattern into my home, but in a small dose. Rather than buy curtains or a piece of furniture with chevron fabric on it, then, I instead bought a few yards of fabric and lined my built-in bookcases with it. I attached the fabric to removable panels so that, when I tired of the chevron fabric, I could remove or replace it easily.
Unless the trend is something you know you will love forever, incorporate it into your home in small doses.
3. Start small.
Updating your home's style doesn't require buying all new furniture or otherwise spending a fortune. Small changes in decor can have a big impact.
For example, try new throw pillows. Or a new rug.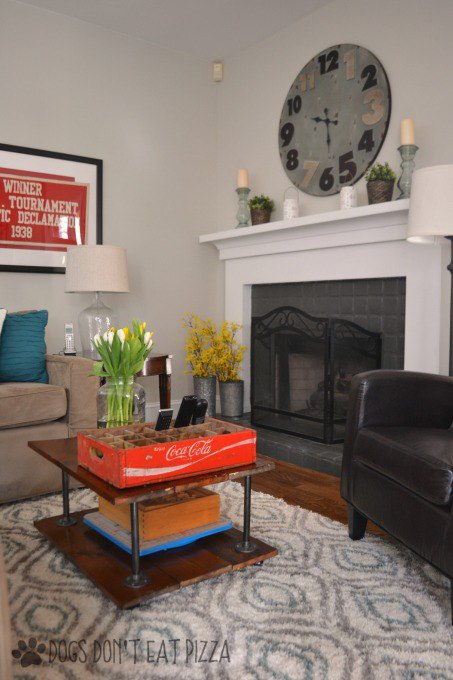 In our family room, going from a dark gray rug to a bright white, gray, and teal rug really brightened up the space and made it feel less traditional. At around $150, the new rug was an economical and easy way to refresh this space.
For an even more budget-friendly update, try adding new throw pillows or different artwork to the walls. And you can turn anything into art; I framed the architectural plans for our home as art for our family room.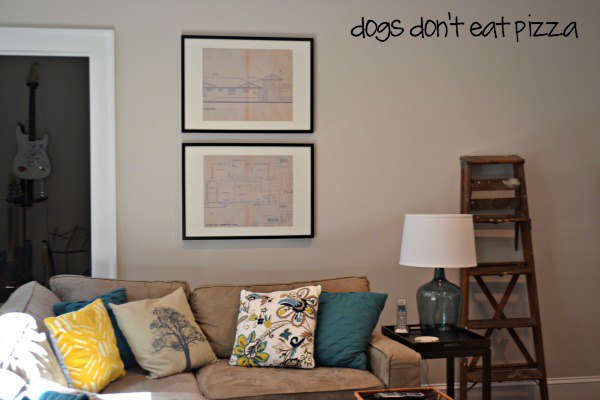 Click HERE and HERE for more tips for refreshing your space for less.
4. It's only paint.
Painting a room is a budget-friendly and easy way to update a room's style.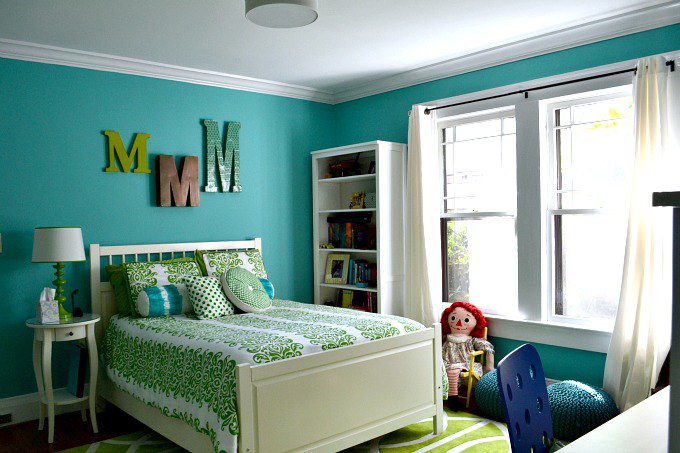 Paint can take a beige room to bright, like we did with my daughter's room (above). Or paint can tone down an already bright room. At between $20-$50 per can, it's one of the most budget-friendly ways to update a space.
You don't even have to paint the whole room to update a room's style. Try an accent wall: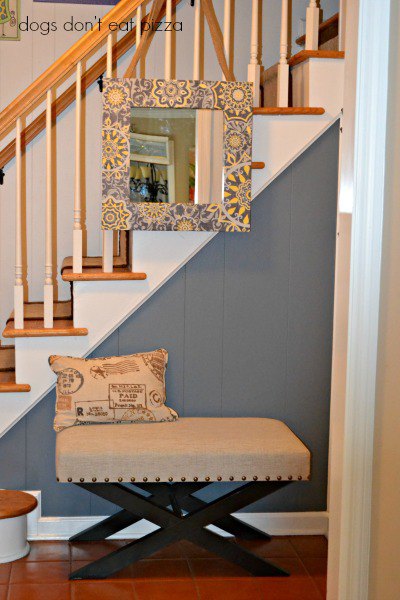 This accent wall only took a little paint and time, but made a big impact in how our entryway looked.
5. Shop your home.
I'm guessing that your home is filled with things that you love, regardless of your home's style. Gather those things together and then find a way to showcase them differently, to highlight your style. Put similar items together, to create a collection or vignette. It's the perfect way to decorate without spending a dime!
What's your favorite tip for updating your home's style? Please share in the comments!