Dying eggs is one of my family's favorite Easter time traditions! We can hardly wait to see the finished product after dipping, striping and sometimes even sprinkling them with glitter. (Oh my!)  In addition to participating in this long-standing tradition, my daughter and I have caught a case of spring fever and are excited to try some fresh (and equally as colorful) activities, recipes and décor this year.
Here are a few of our top picks:
RECIPE: Peeps Houses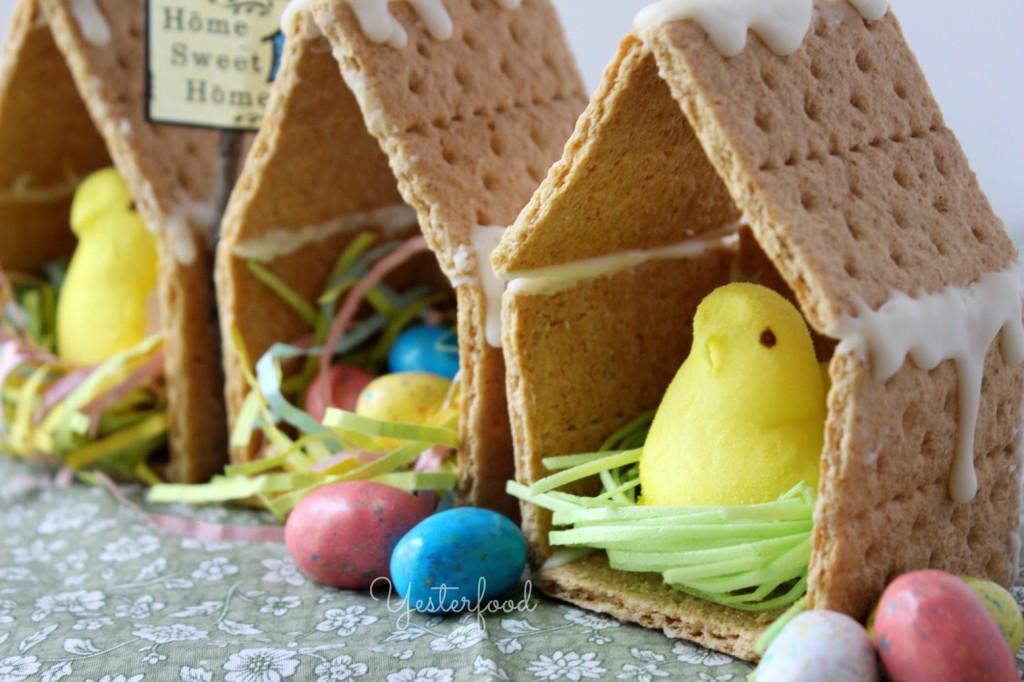 This recipe from Yesterfood is as sweet as it is tasty and also doubles as a fun craft for kids! You'll need:
Marshmallow Peeps
3 whole Graham Crackers, broken in half
Frosting/Icing
Parchment paper
Easter décor, including Easter grass, candy eggs, etc.
Lay parchment paper down on a flat workspace that is easy for everyone to reach. Break whole graham crackers in half. Each house will need 6 halves. Use icing to "glue" the sides and floor together. Glue two halves together to make the roof. Set aside to allow to dry—approximately one hour. Then glue the roof to the walls. Let dry.
Fill each house with Peeps, "nests," candy eggs or jellybeans. Be as colorful and creative as you want!
ACTIVITY: Moonlight Egg Hunt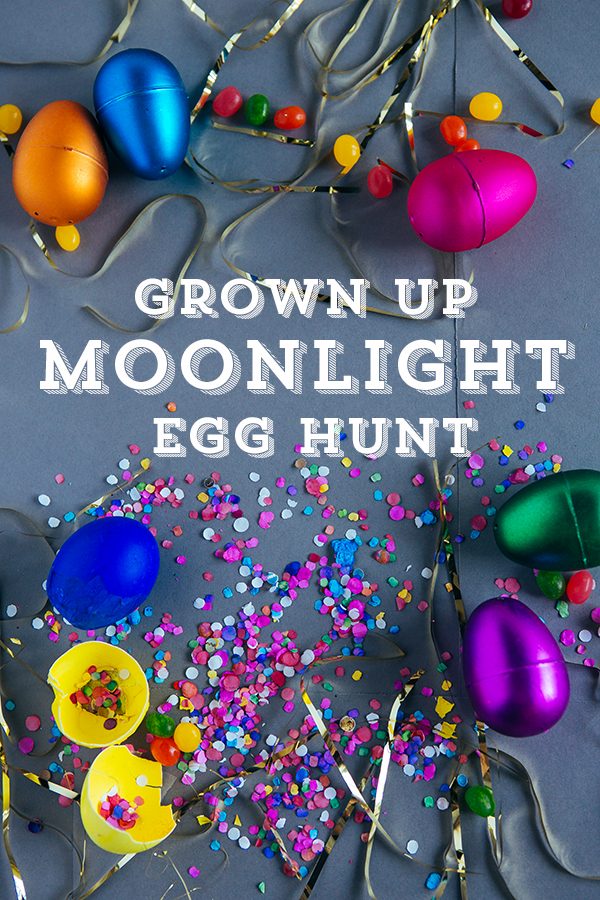 Add a new twist to tradition by hunting for eggs after dark using glow sticks or flashlights! This adds a "cool" factor for teens, and even adults will want to get in on the fun. (Just remember to tell the neighbors what you're doing!)  Prize eggs can include gift cards, delicious chocolates or anything else you can dream up.
Check out these suggestions from Handmade Mood for making your moonlight event a success.
DÉCOR: All things floral
If your home is begging for the colors of spring as badly as ours is, you will adore this bright floral area rug from Mohawk Home! Use it as a lovely accent piece in your family room or in any space that needs to be livened up without being too bold. Happy Easter!