A sunroom is a welcome bonus room in a home. They usually have walls of windows and plenty of natural light, providing a comfortable place to relax. But often, homeowners aren't sure how to decorate them or how to use them, and they turn into storage rooms or are decorated with a hodgepodge of leftover furniture and decor. No more! Here's some sunroom inspiration for decorating and using these great rooms.
Take Advantage of the Natural Light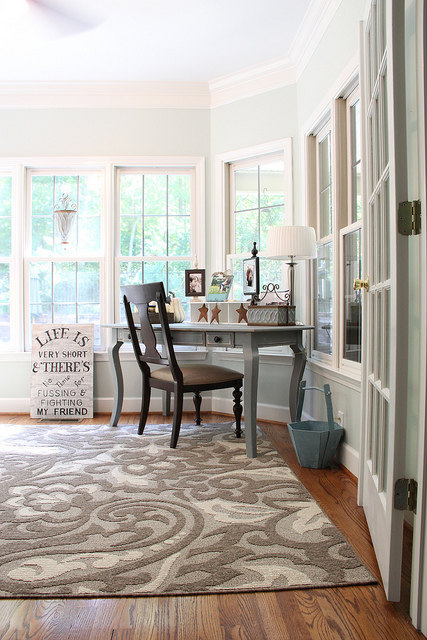 This sunroom turned office and sitting area takes advantage of all the natural light in the room. Beth from Unskinny Boppy used a light paint color and light-colored furnishings to keep the room bright. Plus, keeping the windows uncovered – she removed dark valances that were there – lets the natural light pour into the room. Who wouldn't be inspired, working at a desk in this room?
Take Advantage of Architectural Details
If your sunroom has unique architectural details, play them up.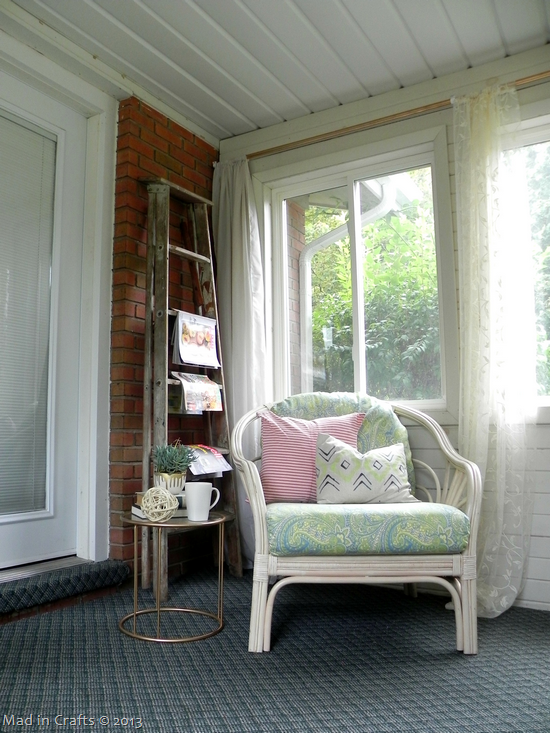 This sunroom has exposed brick and beautiful plank walls. Jessica from Mad in Crafts decided to play up those details, creating a cottage-style sunroom. She re-covered furniture found on Craig's List, DIY'ed a coffee table, and refinished several thrift store finds to create a cozy, one-of-a-kind sunroom.
Take Advantage of the View
Because sunrooms' walls are usually windows, take advantage of the outdoor views.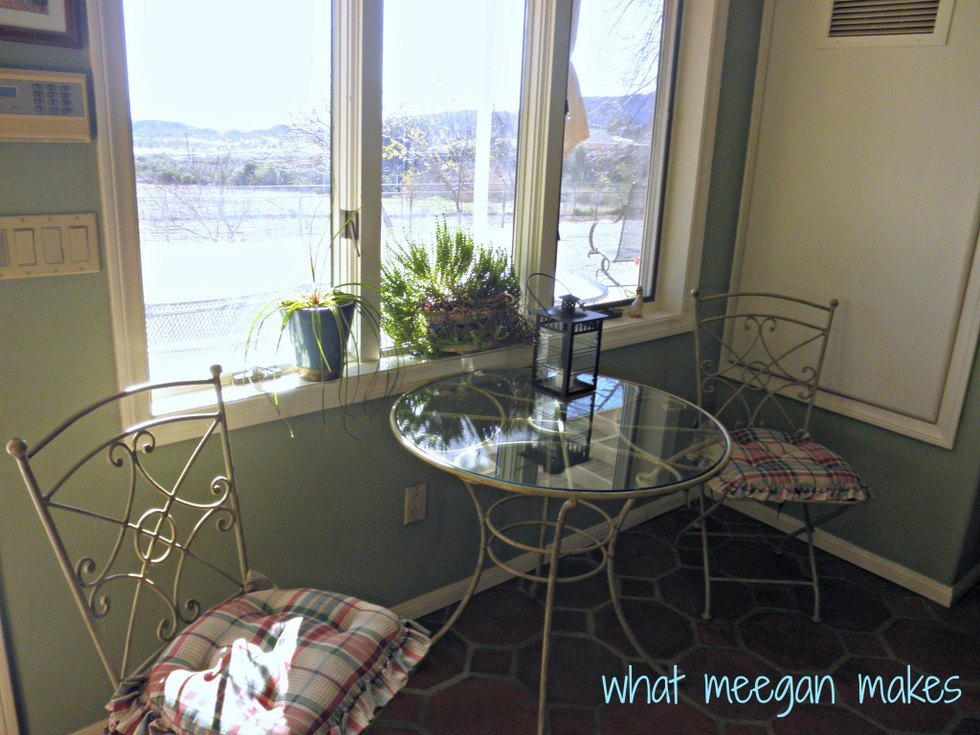 Meegan from What Meegan Makes knew she had a great view out of these windows in this sunroom, so she added a bistro table. She says it's the perfect spot for breakfast or a cup of coffee.
If you have a beautiful view from your sunroom window, create a seating area there so that you can enjoy it.
Make It Your Style
Sunrooms often become filled with unwanted furniture, or furniture that doesn't fit anywhere else in the house. Instead, decorate a sunroom in your own style.
Gretchen from Boxy Colonial carried the vintage style in her home out into her sunroom. She decorated it with thrift store finds and hand-me-downs from her mom to create a put-together, vintage look that's consistent with the decor in the rest of her home. Now that the sunroom is redecorated, she says her family uses it as another living room.
Summertime means longer, brighter days. Take advantage of that by decorating your sunroom to be a comfortable, inviting space!