We love our home and after a particularly brutal winter, it was looking seriously unloved! Once the weather started to get nice we set off on our journey to give our home's exterior some serious TLC. The goal was to once again reclaim our much beloved (and used) outdoor living space.
1. First we had to pressure wash everything
 — the house, the gutters, the fence, and the deck. This took almost an entire week of solid work when we weren't at work. If your deck looks anything like ours, you'll want to add in a strong deck cleaner. With plans to restain the deck, we needed the mold and mildew to come off completely. We used Behr 2 in 1 cleaner. It's important to let it dry for several days after pressure washing. This allows the stain to penetrate the wood and adhere in the best way possible.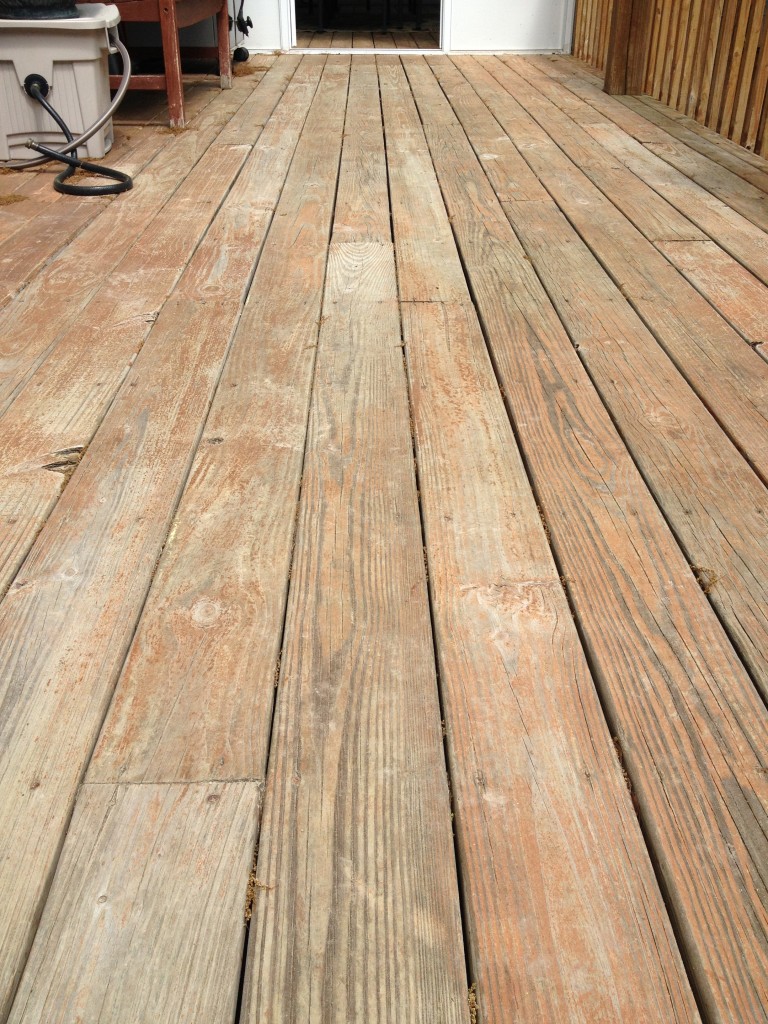 2. We set off to pick stain….
which you think would be easy! Make sure you test a small area first! Let it dry for 24 hrs to give you a clear picture of what it will look like. Because our deck and fence had been stained 2 times prior a transparent stain wasn't going to be feasible unless we sanded the entire thing. So we started looking at solid stains. We settled on California Rustic by Behr from Home Depot for the front deck. For the back deck and fence we used Cabin Brown by Sherwin-Williams. Check out the gruesome before pictures.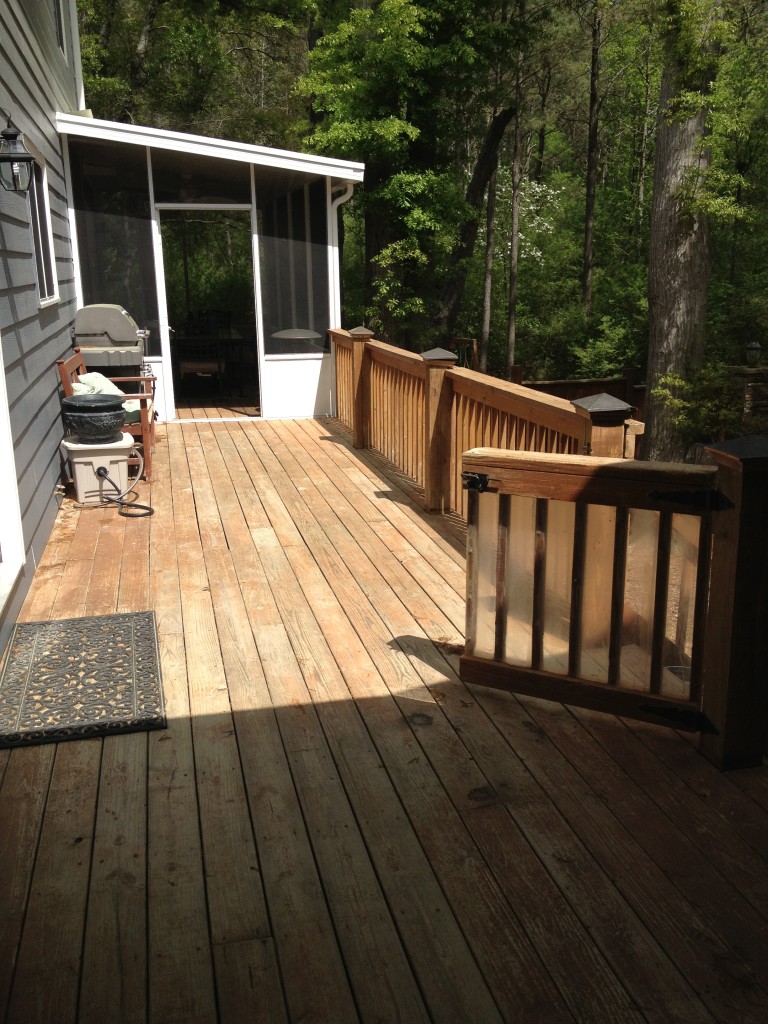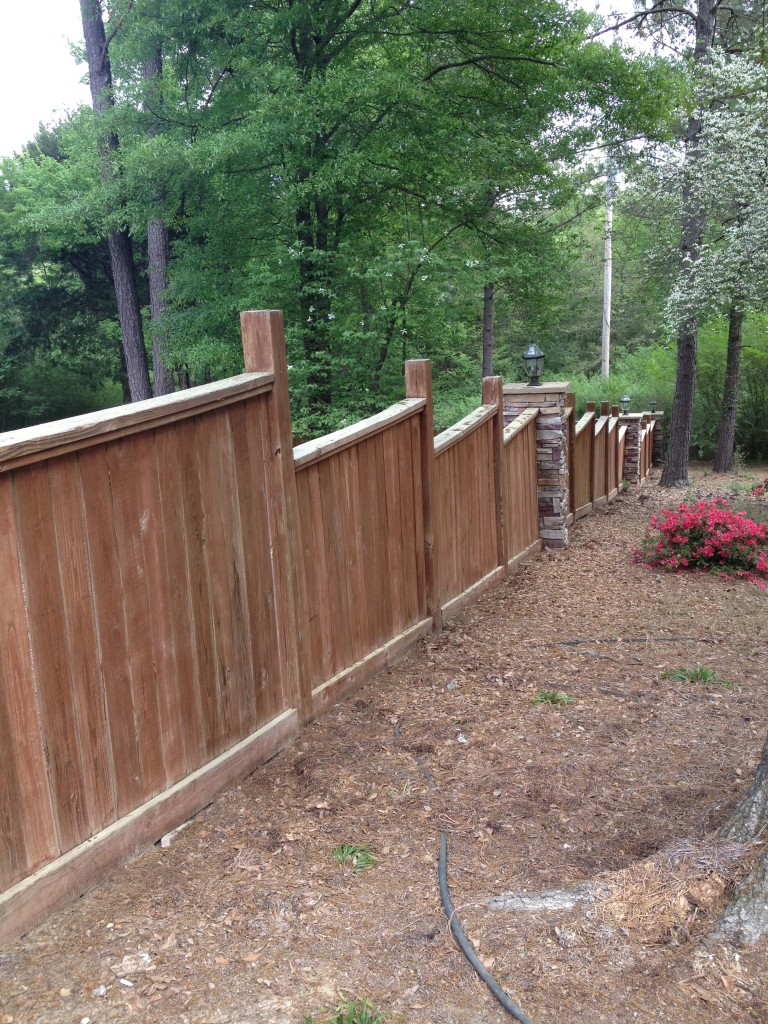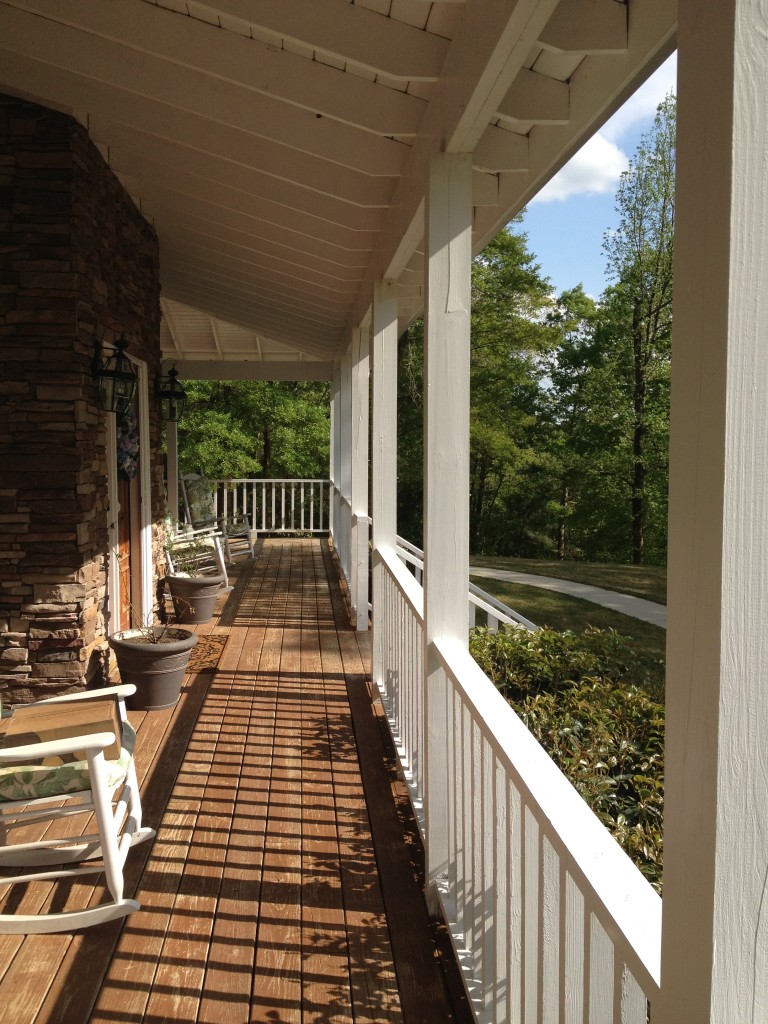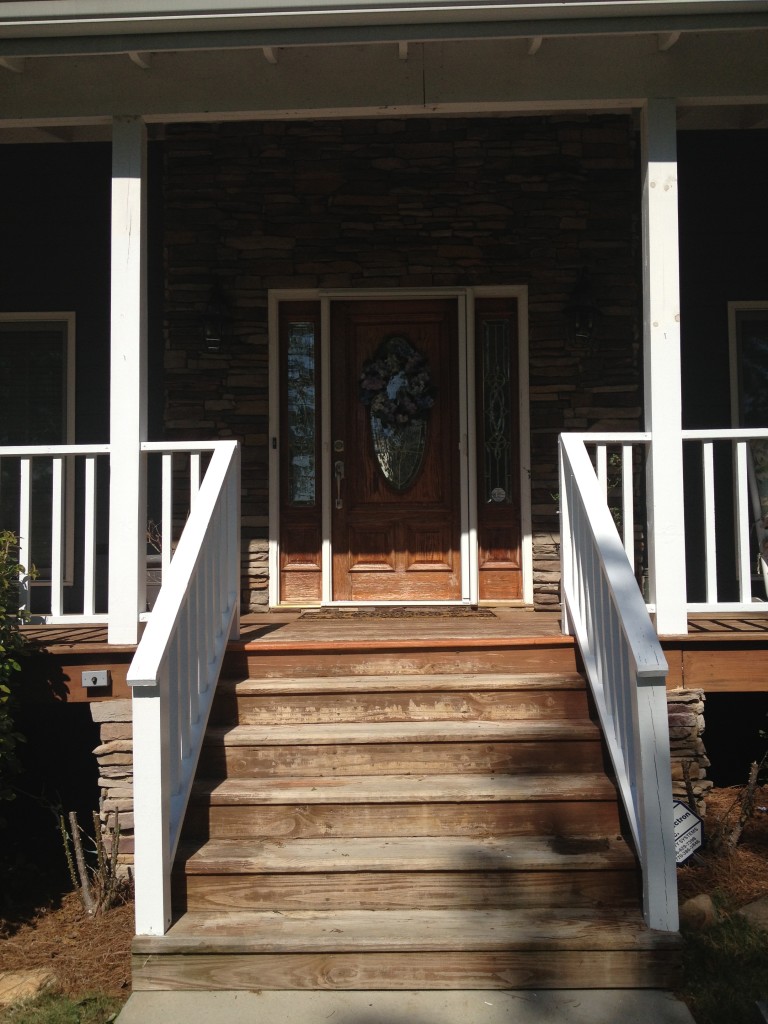 We re-painted all the white on our deck and gave our windows a fresh coat of white paint as well.
I just love the afters. It looks so clean and fresh! Can you spot my glass of wine below? I just love sitting outside now enjoying our "new" outdoors!
I added a fun doormat that complimented our house color. You can find it here. Doormats are great for trapping dirt that would otherwise get on your floors. Especially when you have wood floors that can be scratched by tracked in debris. With our two dogs we go through doormats pretty quickly! If you have pets, the best doormats are recycled rubber like the one below. You can search more doormats here on www.mohawkhome.com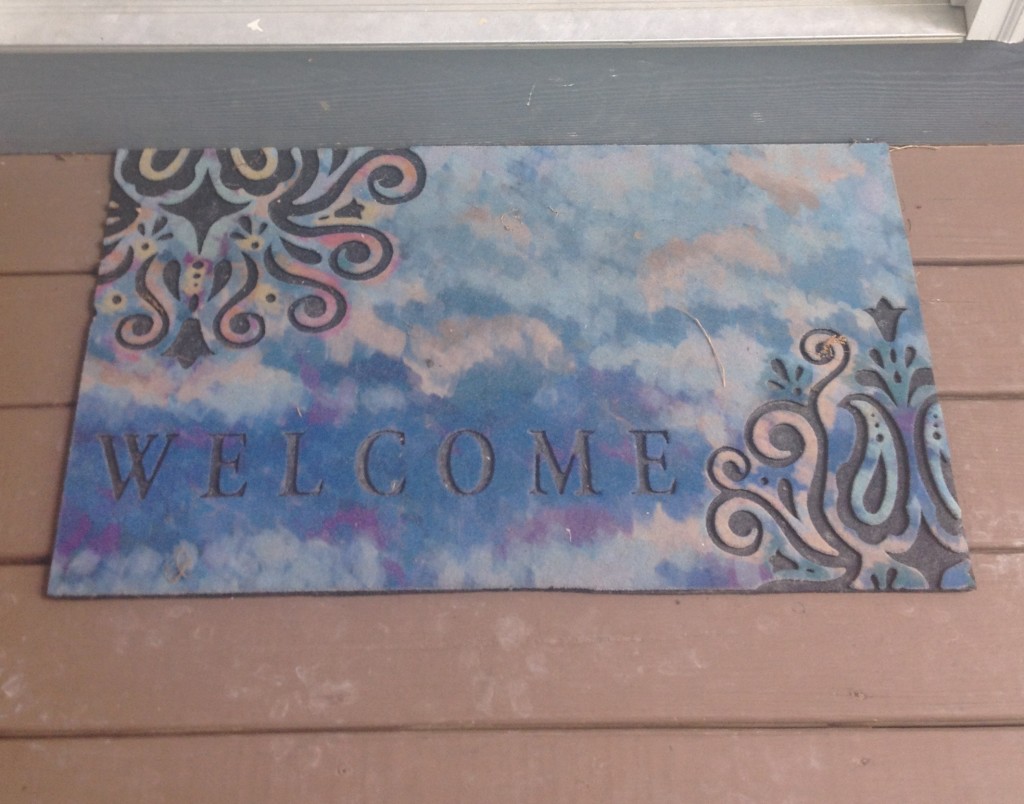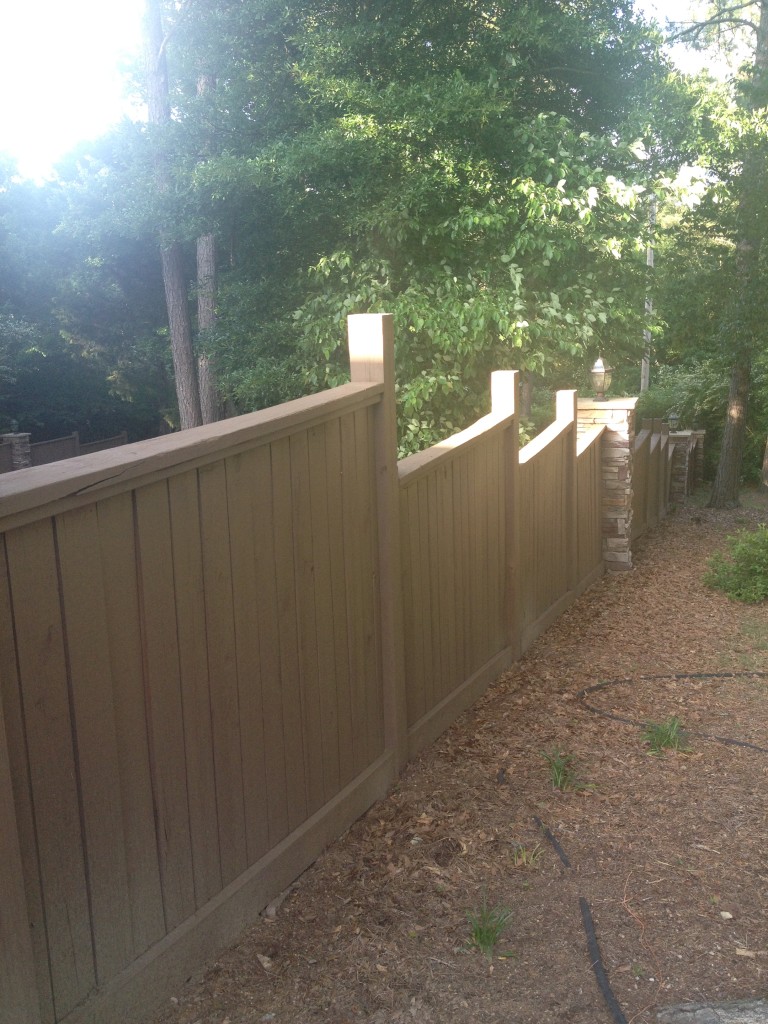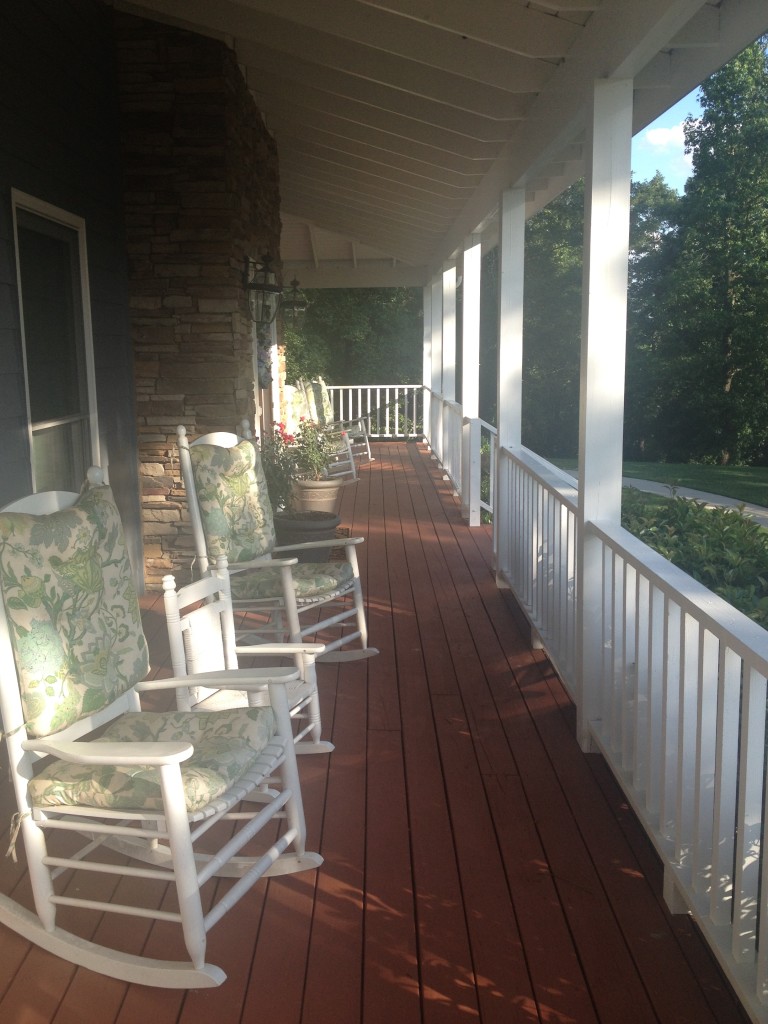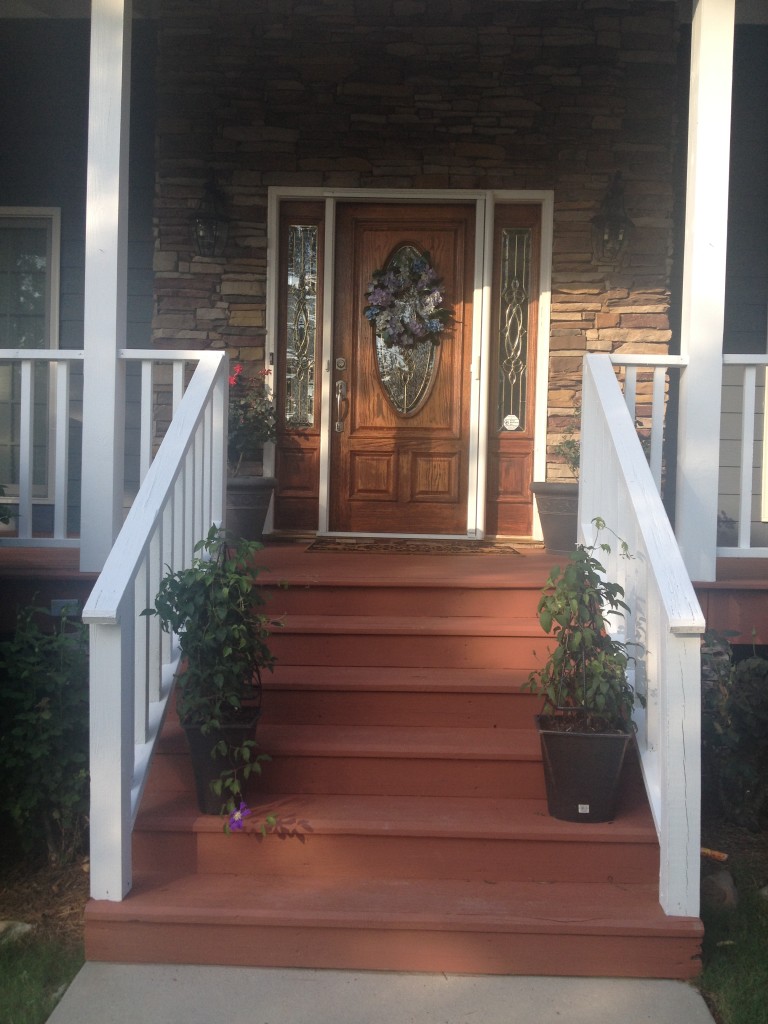 3. Flowers
Flowers are an important part of making over your decks and porches. You can see a big difference in the cheerfulness of our space with the new blooms!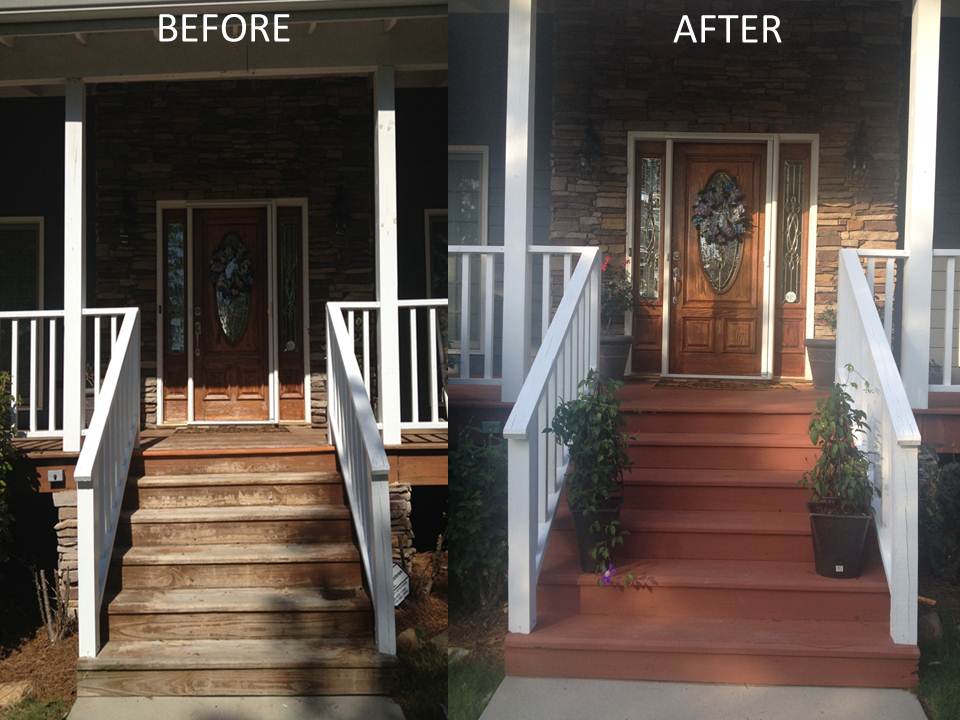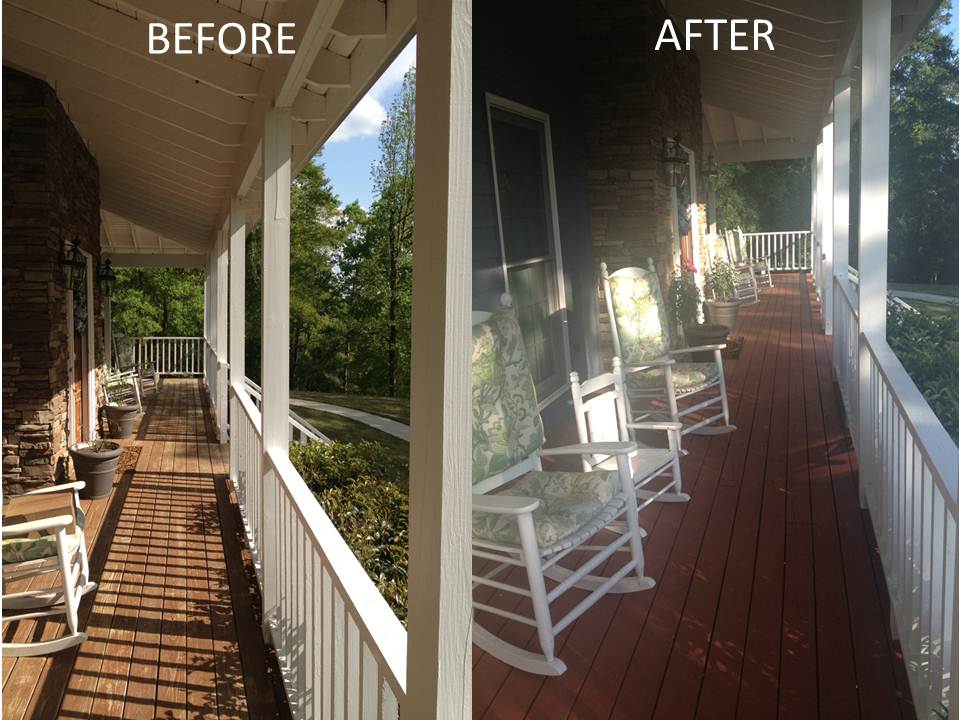 4.Relax
This last step is the easiest. Pour your favorite iced beverage, sit back and admire your work!
Stay tuned for a screened in porch redo!