We spend a lot of time online talking about how to save money when decorating our homes.  There are hundreds of blogs about how to DIY expensive looks or find the same look for less, right?  But I believe there are certain aspects of home decor that it's okay to splurge on… after all, our homes are our havens and sacred spaces – the perfect place to spend extra to make your home all you want it to be.
1.  A great rug.   I have first-hand experience with this.  My family is the barefoot, lounge on the rug sort of family.  And no poor quality rug will be tolerated by my bunch.  🙂  A high quality, proper sized, rug underfoot sets the tone for the rest of your space and is often a good jumping off point for your other decorating choices.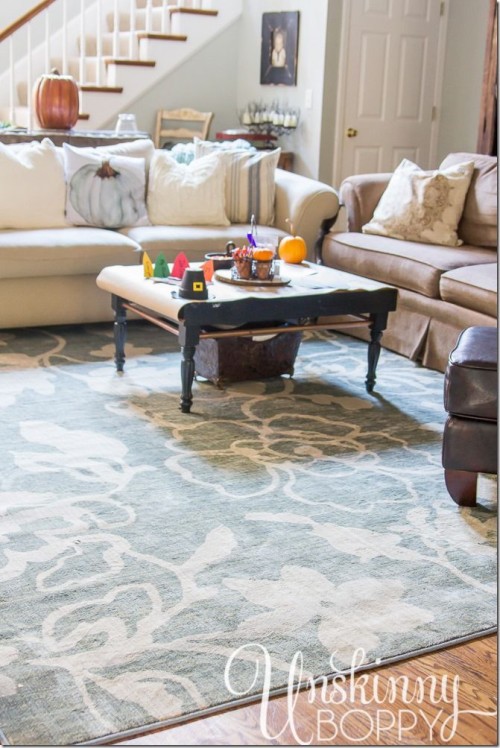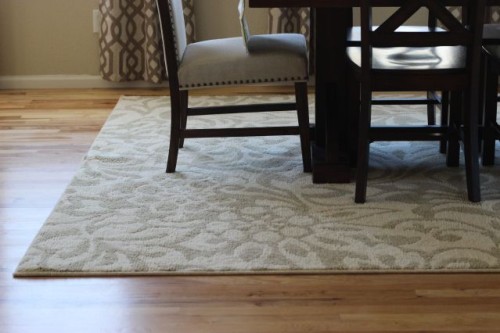 2.  Luxurious bedding.  Does this really need explanation?  We rest and rejuvenate in our beds so don't skimp on your bedding. Buy the best sheets you can afford and top them with blankets, duvets, and extra pillows.  Layers and different textures make a bed look and feel cozy and decadent.  You and your loved ones deserve that.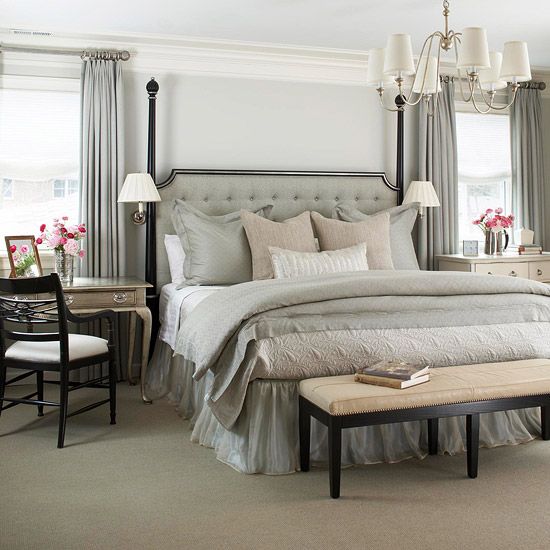 3.  A statement light fixture.  Nothing says "WOW!" like a statement light fixture.   When that switch flicks on your room be flooded with light, and if you choose one that leaves you a little breathless you'll get the warm fuzzies every time.  The bonus?  Light fixtures don't suffer much wear and tear, so you are likely to get years of enjoyment out of it.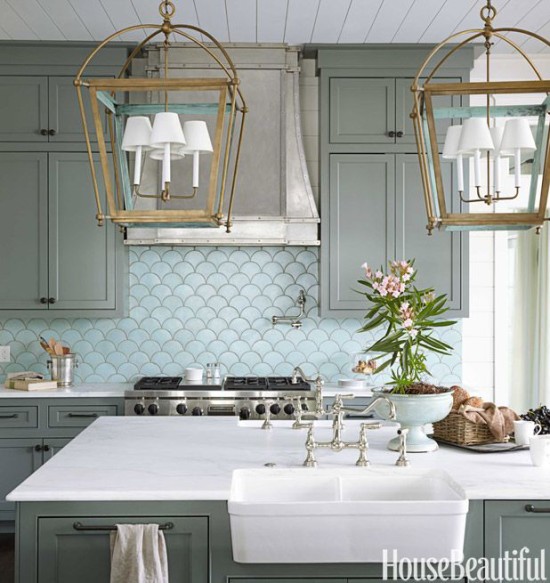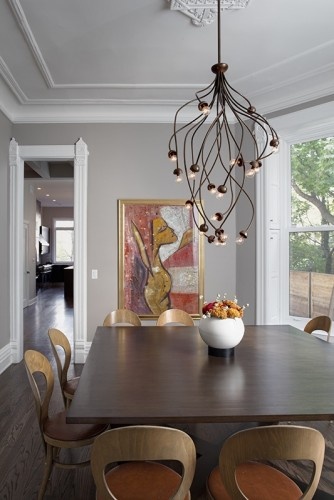 Found on houzz.com
Found on homebunch.com
4.  A quality sofa.  Trust me again on this one.   Years ago I bought a cute red sofa from a home decor store and – shallow me – I bought her for her looks.  Within a year or two she was sagging in all the wrong places and no one wanted to sit on her.  Including me.   Do your research and spend the extra to get a sofa that will hold up to your family and provide comfortable seating and lounging while looking fabulous.
5. Original artwork.   Psst!  Here's a secret:  you might not have to "splurge" to have original art work in your home.   Emerging artists are everywhere — street corners, galleries, Etsy shops.  Find one that creates art that speaks to you and go for it.  Whether it's a $100 pastel or a $1000 painting,  an original piece of art is like the icing on the cake for your home.  It's an investment in the enjoyment of your space.  And well worth it.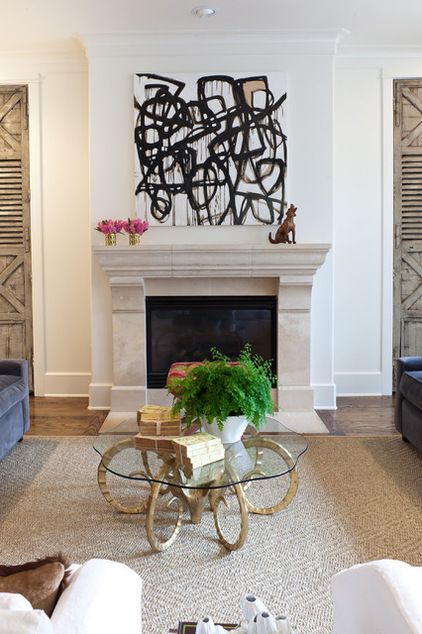 Found on houzz.com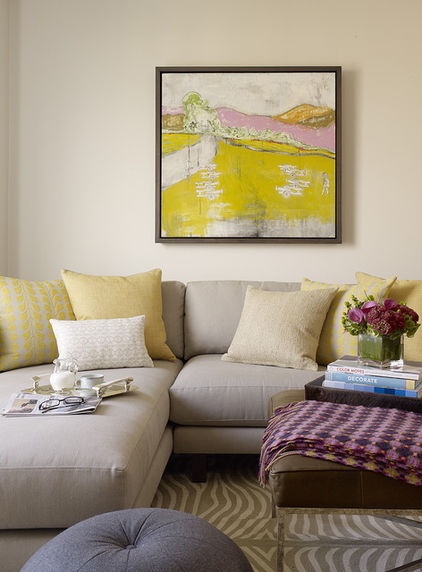 Found on houzz.com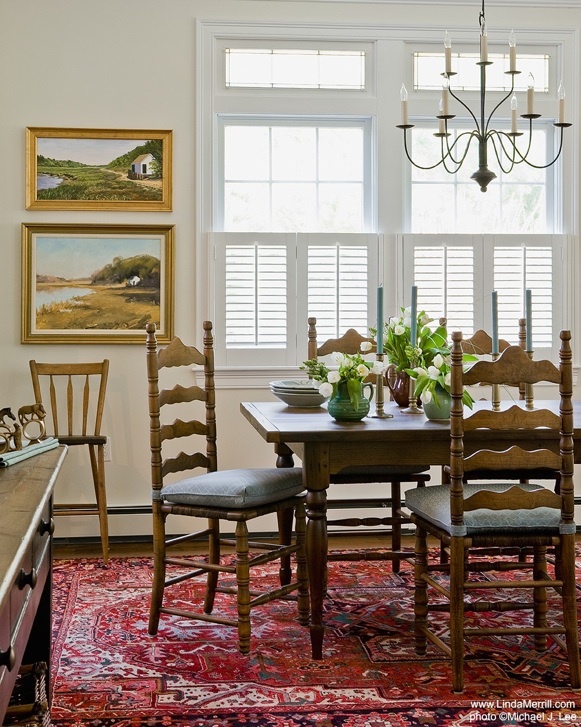 chameleon-interiors.blogspot.com
So did I miss any?  What's your favorite splurge in your home?
Find more DIY and home decor inspiration on my blog, Decor & More.