Anyone else have the "blues" lately?  I keep seeing the most amazing shades of blue popping up in home decor and I'm smitten.   They've got me thinking of shades in the Caribbean seas and bright summer skies.   But one shade that's a little bolder and a little edgier in home decor is teal… it's much deeper than aqua, less green than turquoise, and packs an amazing punch.
So would you take the teal plunge in your decorating?
Would you go all in??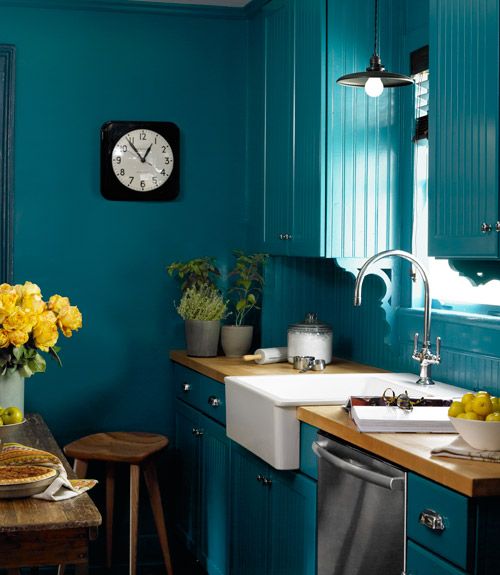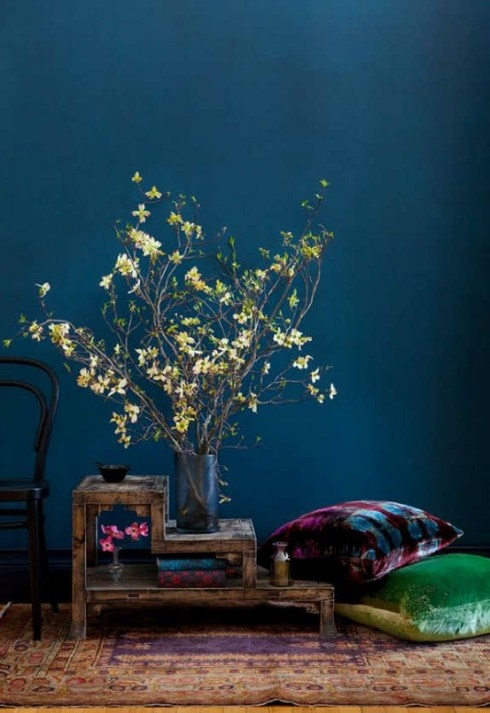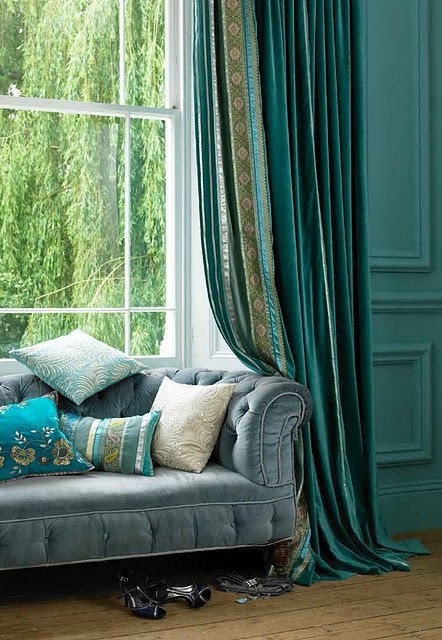 Or would you dabble it sparingly amongst a sea of white?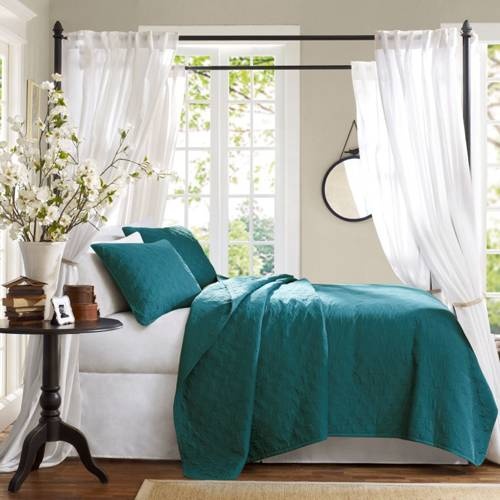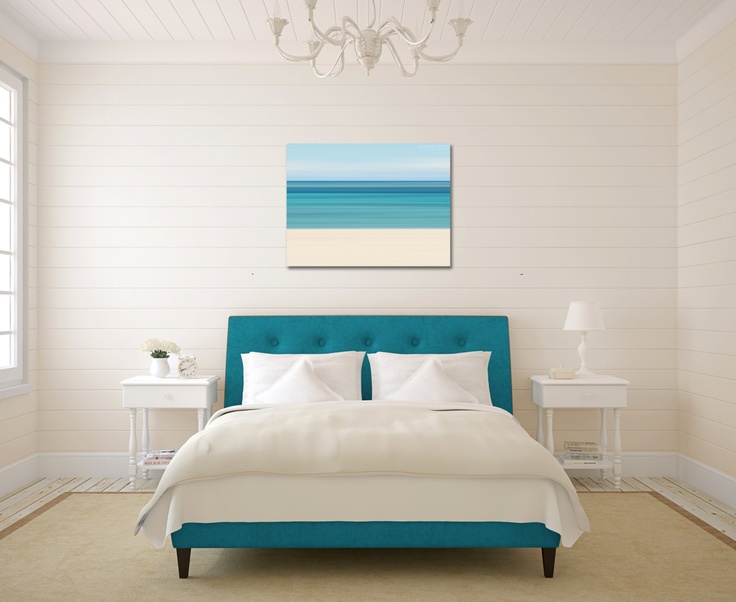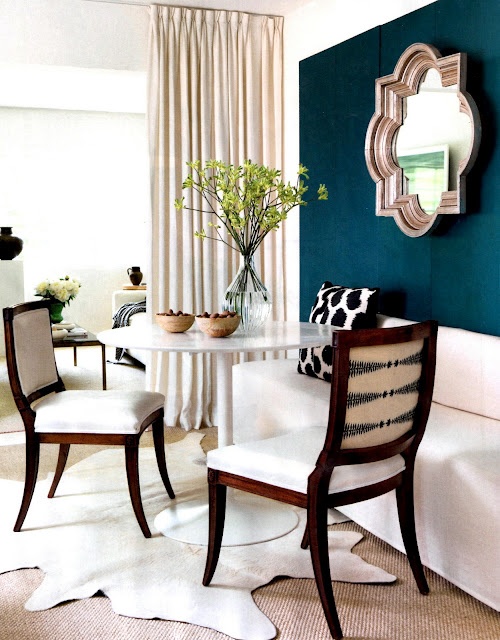 Would you add in shades of grey or yellow to play off its richness?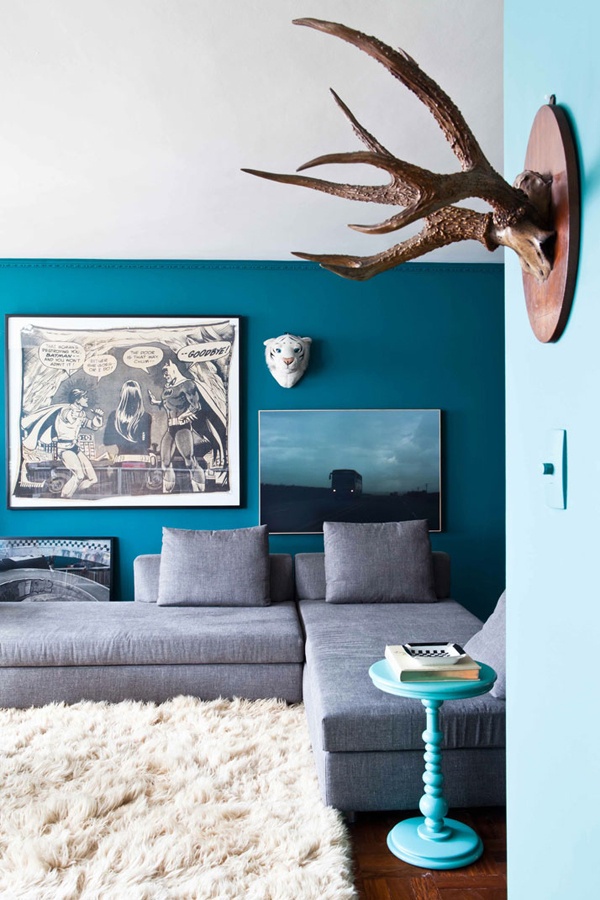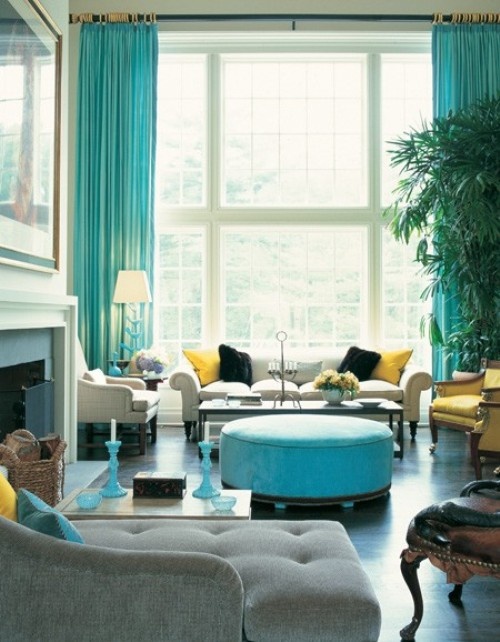 Would you simply amp up an otherwise neutral space with a few fun accessories?
Would you choose a piece of furniture in teal?
Or a rug with teal tones?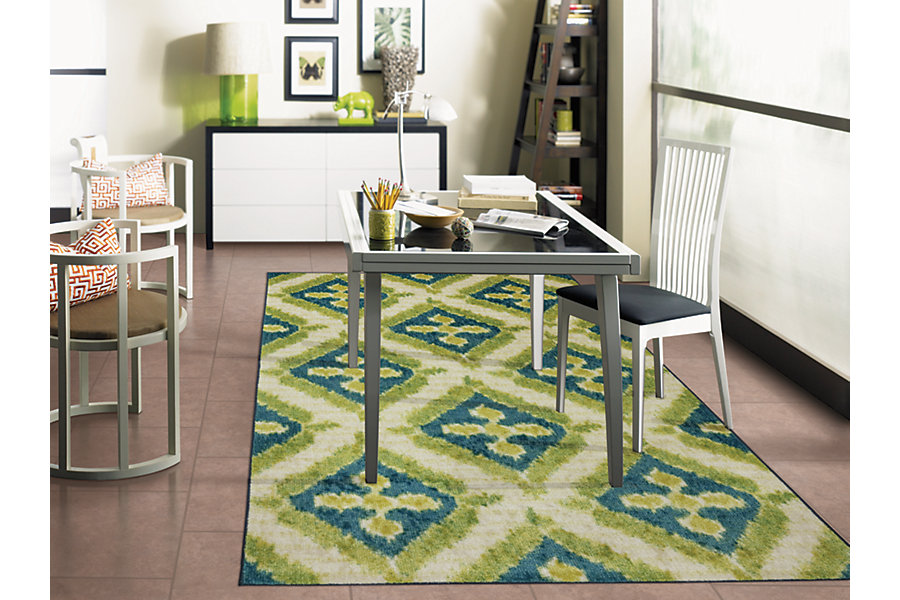 Or would you adorn the outside of your abode in teal accents?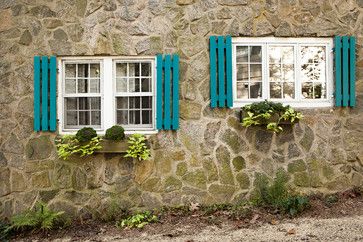 Personally, I would take the "less is more" approach so that teal has major impact in my space.  How about you?  Are you a fan?  Could you go all in?
I have an entire Pinterest board devoted to the color teal… I invite you to check it out and follow me there.  You can find more home decor inspirations and DIY projects on my blog, Decor & More.