We live in North Georgia so accumulating snow isn't typical here. Not today however! I must say I love a great snow day. I like to plan for fun snow day activities like making muffins, or making a craft. One of the easiest even last minute things I like to make with the kids is Snow Cream! Just 4 ingredients and something even the youngest kids can help with. Enjoy!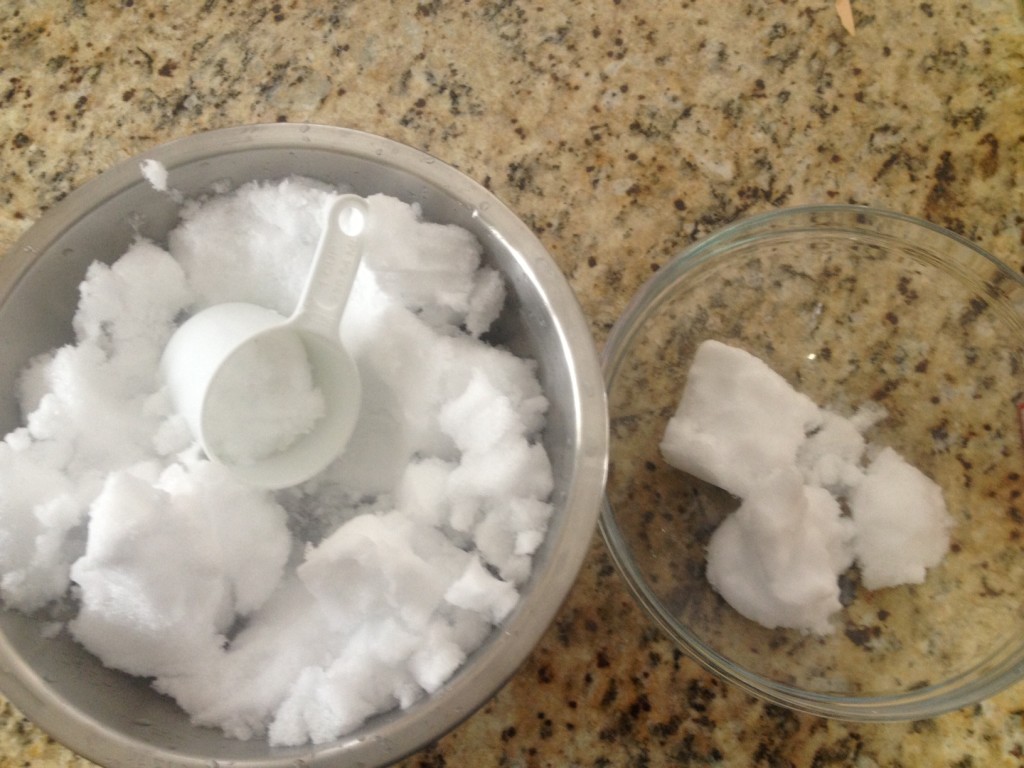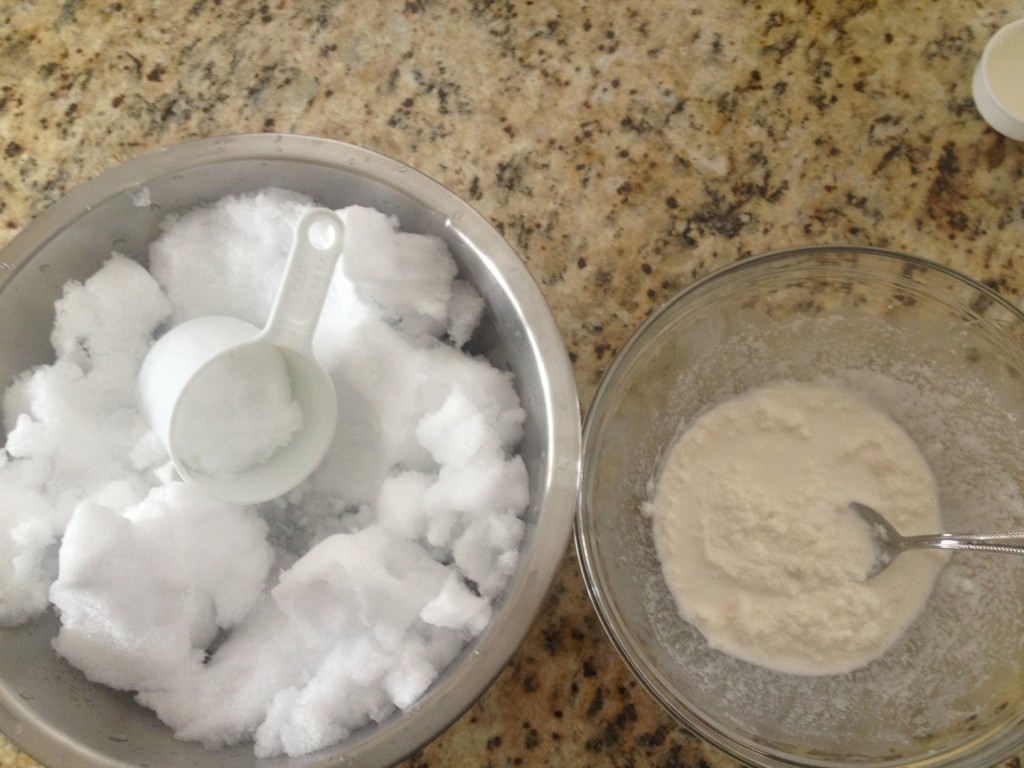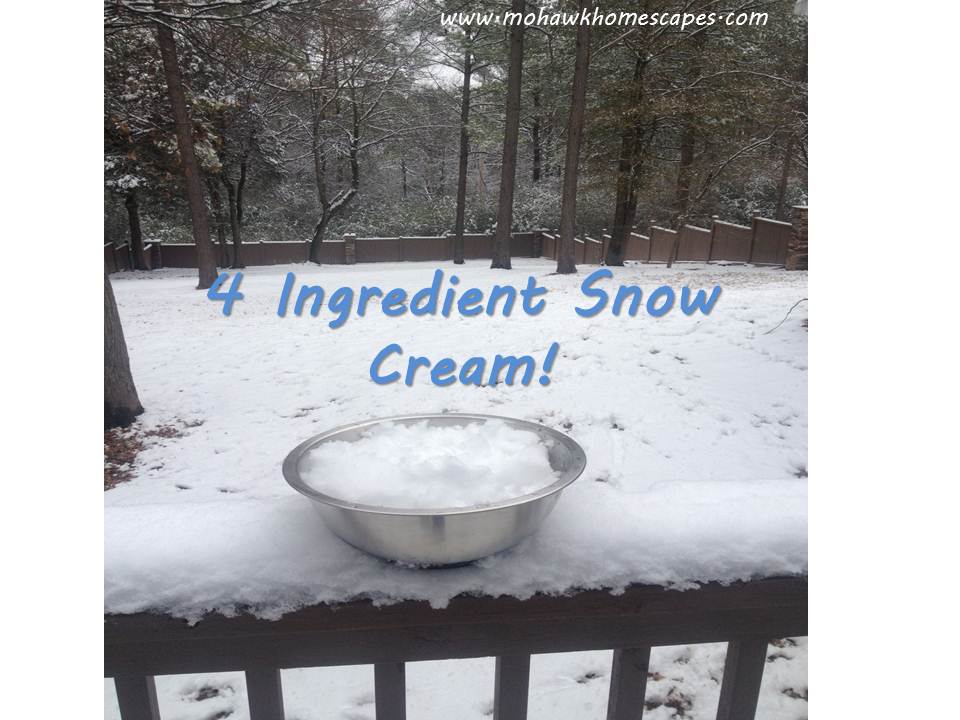 What you Need:
1. SNOW! 2 cups of fresh snow
2. 1/2 cup of Heavy Whipping Cream OR Whole Milk
3. 1/4 cup Sugar
4. dash of vanilla flavoring
Mix it all together and serve!
Tips:
-Leave a stainless steel bowl out when you know it will snow. The stainless steel tends to freeze and keep your snow perfect!
-Be sure to bring it inside before the temps outside go above freezing or you'll have melty/watery snow cream
-Dish out the snow as you make it so it doesn't melt too quickly (see photos above)