When we moved from our 1969 Cape Cod-style home to a 1929 bungalow, we knew that we were going to have less space. The closets are smaller, the rooms are smaller; people just didn't have as much stuff back then! The key was to find storage solutions that worked – that stored our stuff and looked beautiful, too – so that our small(er) spaces could still handle our lives and stuff. Check out these small spaces that live large!
A great space-saving trick, especially in a kitchen, is to go up with your storage. Use the walls to hang utensils, pots, or spices.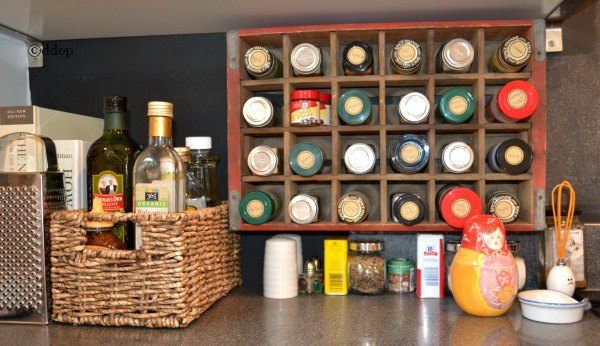 In our small kitchen, I created space by mounting a vintage Coke crate to the wall and using it as a spice rack. I added labels to the tops of the spice jars so that I could easily identify what each bottle contained.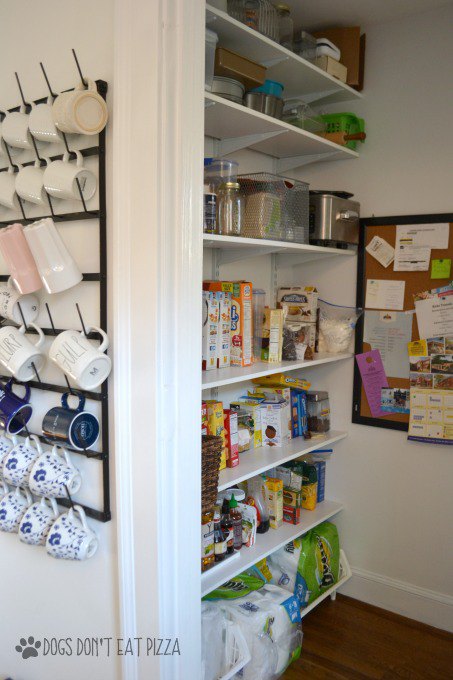 I used a metal hanging rack to create storage space on a small, otherwise empty wall. Floor-to-ceiling shelves make the most of a small pantry.
For more kitchen storage and organizing ideas, please see THIS POST.
In the family room, use furniture that serves double-duty for storage and seating.
For example, instead of a regular coffee table, choose an ottoman that has built-in storage. It can hold games, books, or blankets, plus provide extra seating when needed.
For the bedroom, check out this double-duty night table and shoe storage cabinet: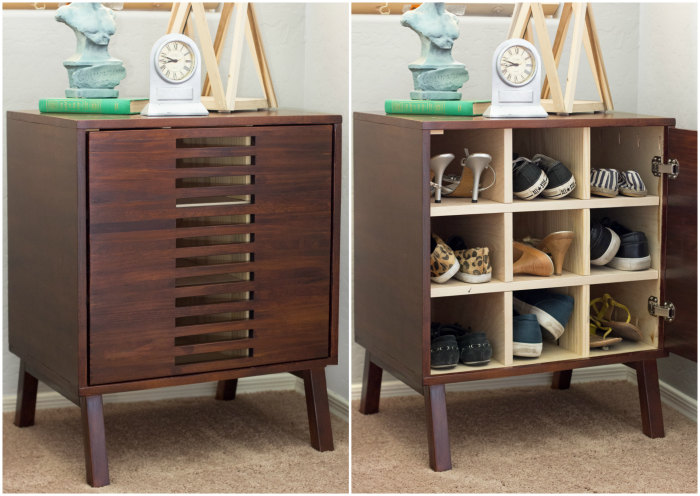 How gorgeous is that? You would never know that it holds shoes!
Our guest room is tiny and doubles as a quiet space for reading or playing music.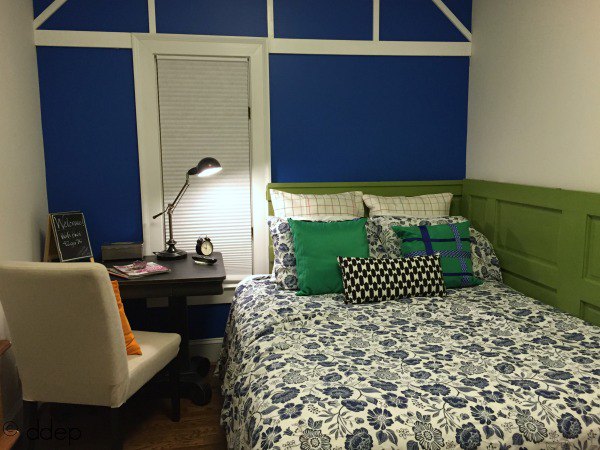 I knew we needed a queen-sized bed in there for guests. To maximize the space, I made a queen-sized daybed out of old doors. Now, we have a bed when we need it, but it works as a couch on most days when we use it for relaxing.
For more tips on creating a cozy bedroom, please see THIS POST.
How have you made a small space live large? Share your tips in the comments!
For ten-minute organization tips for every room, please see THIS POST.