Rustic is one of my many styles, and this Rustic Pine dining room setting has the perfect amount of class and rustic charm all rolled into one.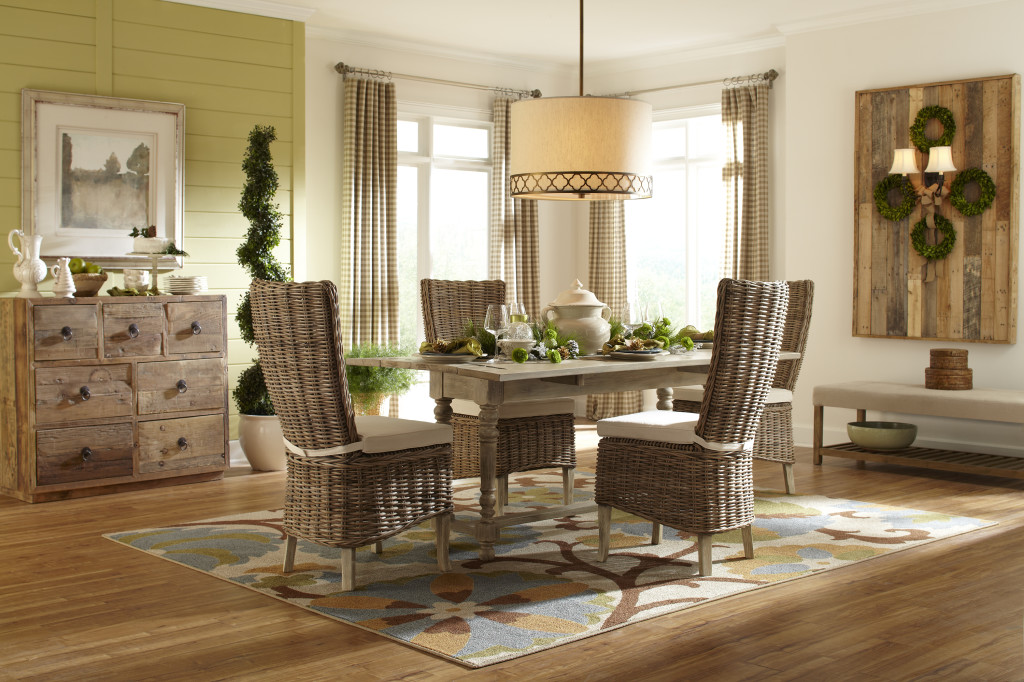 Would you like to recreate this look for your own dining space? It all starts with the table!
Weathered and distressed, this gorgeous table is perfect for this setting. You can create a similar look by finding a suitable table at a thrift store or yard sale, then trying your hand at DIY with Milk Paint or chalk paint. Not into DIY? Then opt for this beauty from Pottery Barn.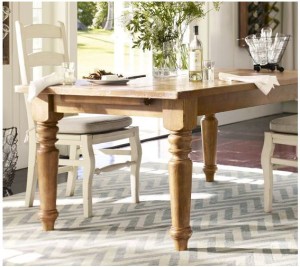 I don't have many rules for decorating but one I stick to always is  to add a little blue. This beautiful blue plate really brings out the blue from the rug and provides that subtle splash of color every table deserves. You can use a whole set of blue accents plates or use different patterns to add a little switch-up to your table. These are easy finds at antique malls or search Etsy.com.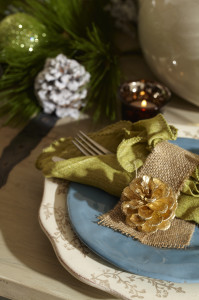 I anchored the whole 'look' with the rug. We found this American Rug Craftsmen Concord Eliza Multi rug at RugStudio.com. Florals have made a fabulous comeback in today's fashions and that extends to floor, too. The Concord collection features a textured feel that reflects its historical inspiration. This rug and its bold color are a fashionable statement that makes a great companion within today's home fashions.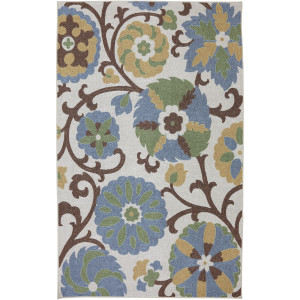 If Rustic is your style, remember these options when you get ready to set your table for the holidays and don't forget to add your pops of blue.
For more table ideas visit Mohawk Home's 'Set the Table' Pinterest page where we feature more holiday table designs!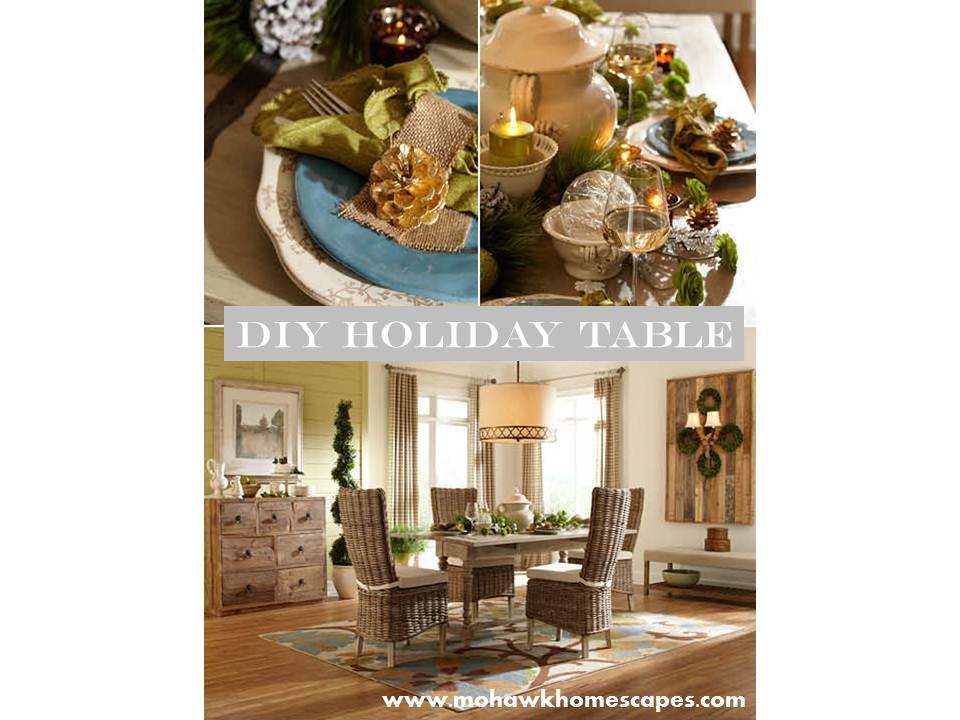 * I am an employee of Mohawk Industries.