With all eyes on the catwalk, gorgeous prints, patterns, cozy layers, and fun textures have caught the attention of fashionistas all over the world this year. Bold, colorful and perfectly on pointe, Miu Miu, Vivienne Westwood, Marc Jacobs, Michael Kors, Valentino and Saint Laurent are just a few of the designer labels that have brought refreshing new life to tried and true patterns…and we have fallen in love all over again!
Our expert team of colorists and designers has had so much fun taking the looks you love most and finding ways to incorporate them into your home. If you're looking for a bit of inspiration to warm things up this fall and winter, you've come to the right place.
Plaid
Splashed across flannel button downs, trousers, accessories and even dinnerware (thank you, Target!), tartan textures are the hottest look of the season—and the coziest, too! Plaid has come a long way from its grunge days in the 90s and has taken on a more modern, polished and sophisticated look in 2015.
(We are a bit biased, but these rugs from our sister company, American Rug Craftsmen, are some of our top picks this season!)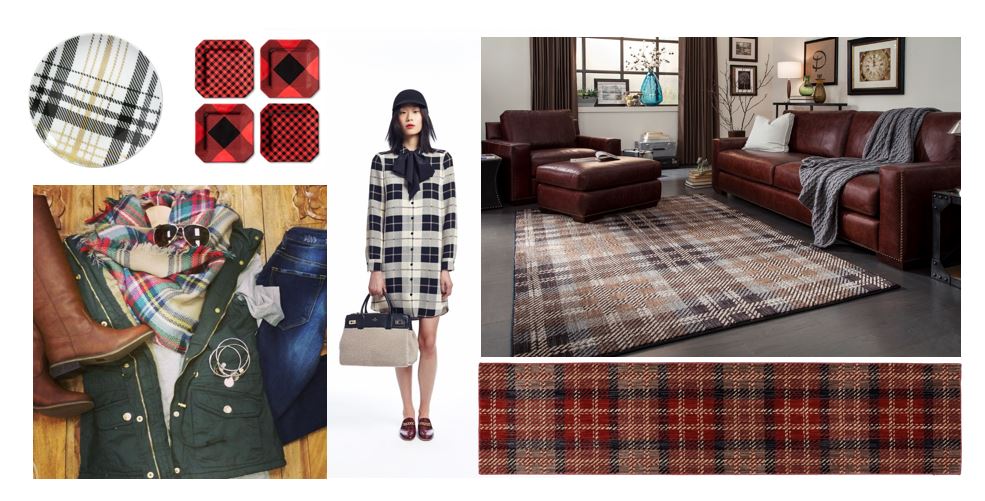 Tribal prints
Who would have thought that blending raw, natural textures and busy designs could be so wildly appealing? Tribal may not be a look that every person can or wants to adopt, but we can't argue that these ethnic patterns aren't interesting, vibrant, and, well…cool!
Making them livable in your home is a bit more challenging, but Mohawk Home has succeeded by using earthy neutrals in these luxuriously soft woven shag rugs.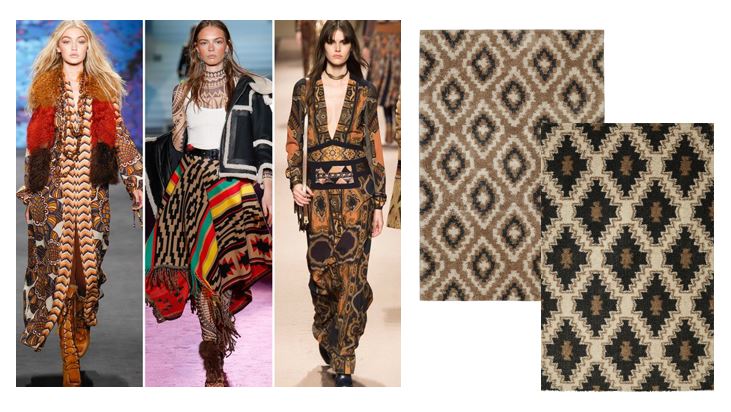 Stripes
Classic and clean, warm and casual or colorful and daring, stripes are flexible enough to find a home in almost any room. They also have the capability of visually opening up smaller rooms by making them look and feel larger than they actually are–a great perk when your space is limited!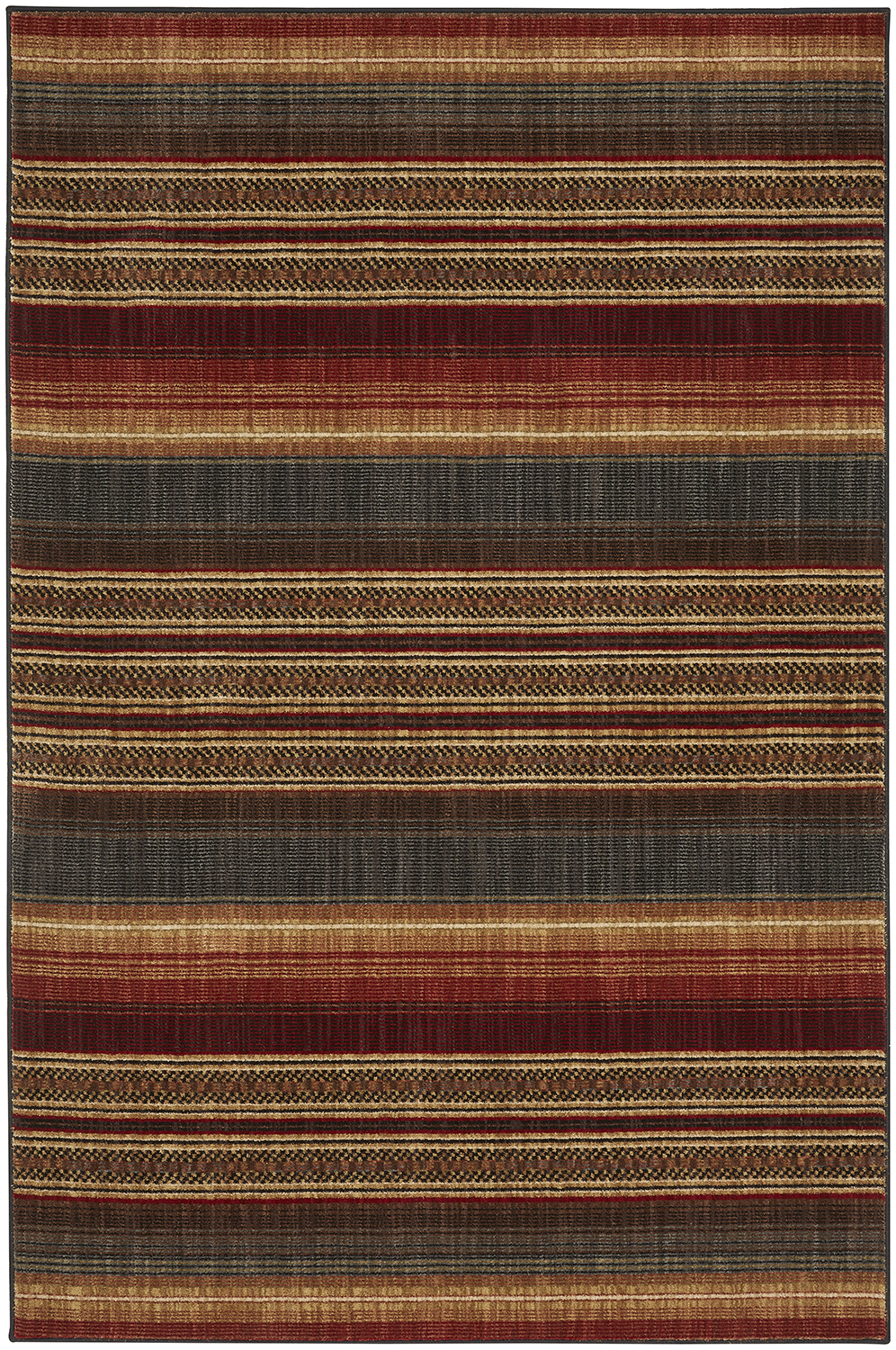 Polka Dots
When the runway filled up with polka dots in March, we couldn't resist trying trying this trend on for size. We found that, big or small, polka dots can be playful, chic and truly lovely.  If you're still hesitant to sign your name on the dotted line and need some tips on where and how to incorporate the look, check out this clever article from Elle Decor, How to Decorate with Polka Dots, Like an Adult. 
What are your favorite patterns this season? Are there any runway looks you would like to transition outside of your closet? Tell us in the comments below!
(Like what you see? We knew you would! Purchase one the rugs featuring in this post by clicking here.)