Looking for even more ways to update your home without making a large dent in your bank account? It may take some thoughtful planning, but small, budget-friendly updates can breathe new life into a home while giving you a charming look you'll love.
Here are a few quick tips to keep in mind when completing your next home projects:
Shop Savvy. If you're interesting in adding furniture, browse local thrift stores and antique markets for gently-used pieces instead of buying new. Many times, you'll score great finds that are affordable but do have some wear and tear/minor flaws. Personally, I prefer pieces that are older because they are heavier and usually higher quality. I'm also a firm believer that a few scratches or small dings add a lot of character! Apply a coat of paint or stain and distress the wood for a cool new look that is as unique as you are.  If you're not ready to paint on your own, some furniture and craft stores will actually do the work for you.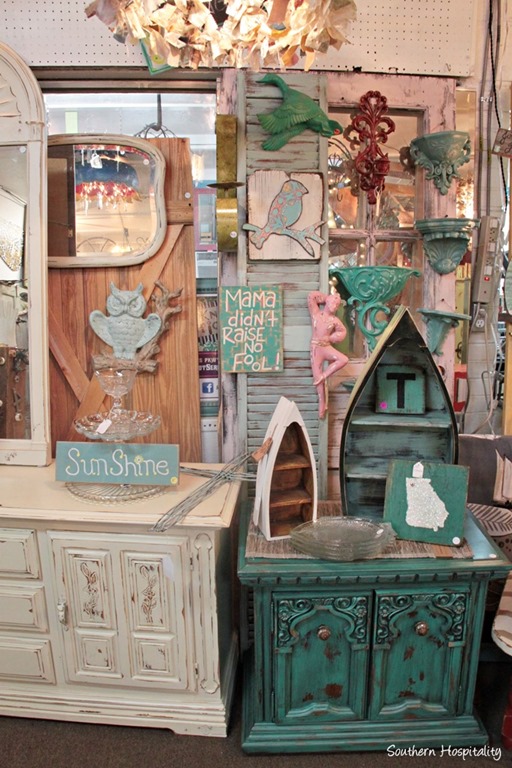 Show off your personality. While shopping, you may also be able to find conversation-starting pieces that represent your own style and taste, like the 80-year-old Underwood Typewriter I found at a flea market in my hometown.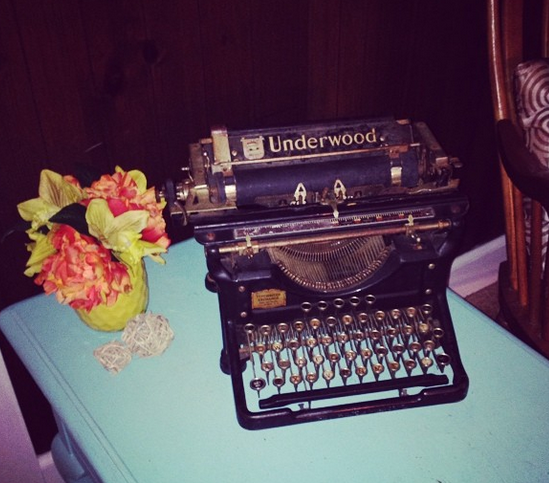 A project that I'm planning for in 2015 is to add a chalkboard wall to my home, similar to the one seen below. I have also seen chalkboard paint used on pantry doors in the kitchen—perfect for making grocery lists and planning out menus for the week!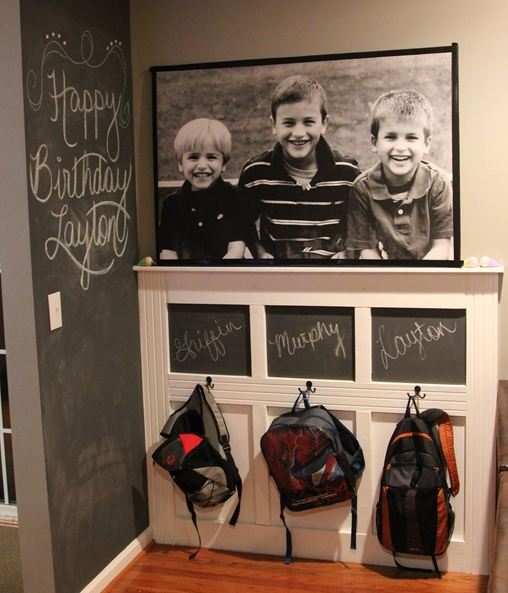 Add a pop of color. Ready for a dramatic change aren't sure about updating the color of an entire room? Paint an accent wall instead! Accent walls are especially good for incorporating bold colors to make a striking statement. Use touches of the same color in accessories, fabrics and throws to gently weave the color throughout the room, creating a seamless flow. When deciding on paint color, look at pieces of artwork that you find most appealing and use them as your inspiration.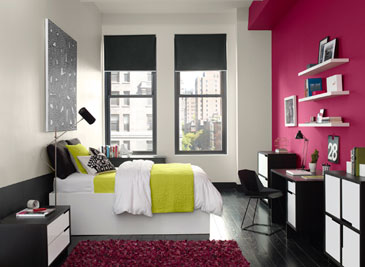 Create the illusion of extra space. You don't have to add square footage to your home to make it feel larger. By catching and reflecting light in your home, mirrors can brighten up every inch of space, making it look and feel roomier.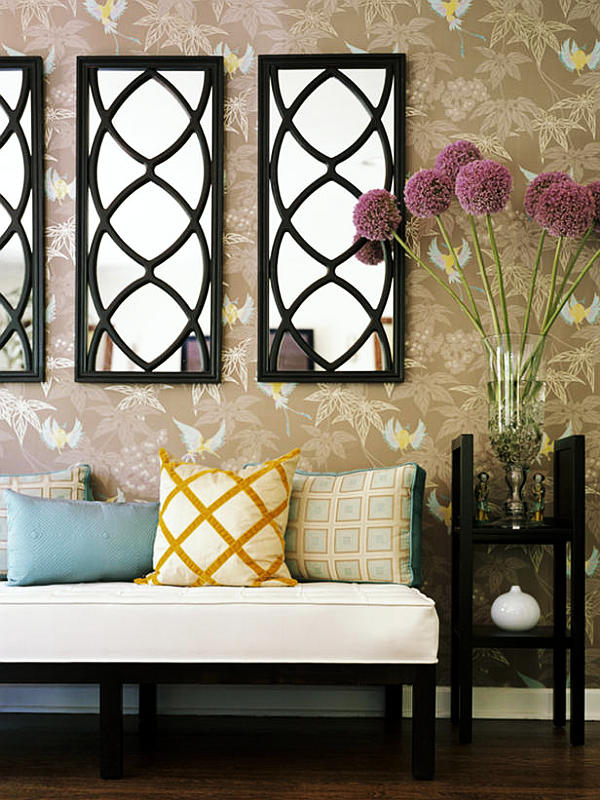 Accessorize. Adding simple staples with trendy designs, patterns and vibrant colors can take a space from "blah" to "wow" without breaking the bank. Pillows, blankets and rugs will not only refresh your home, but will add a layer of coziness, too.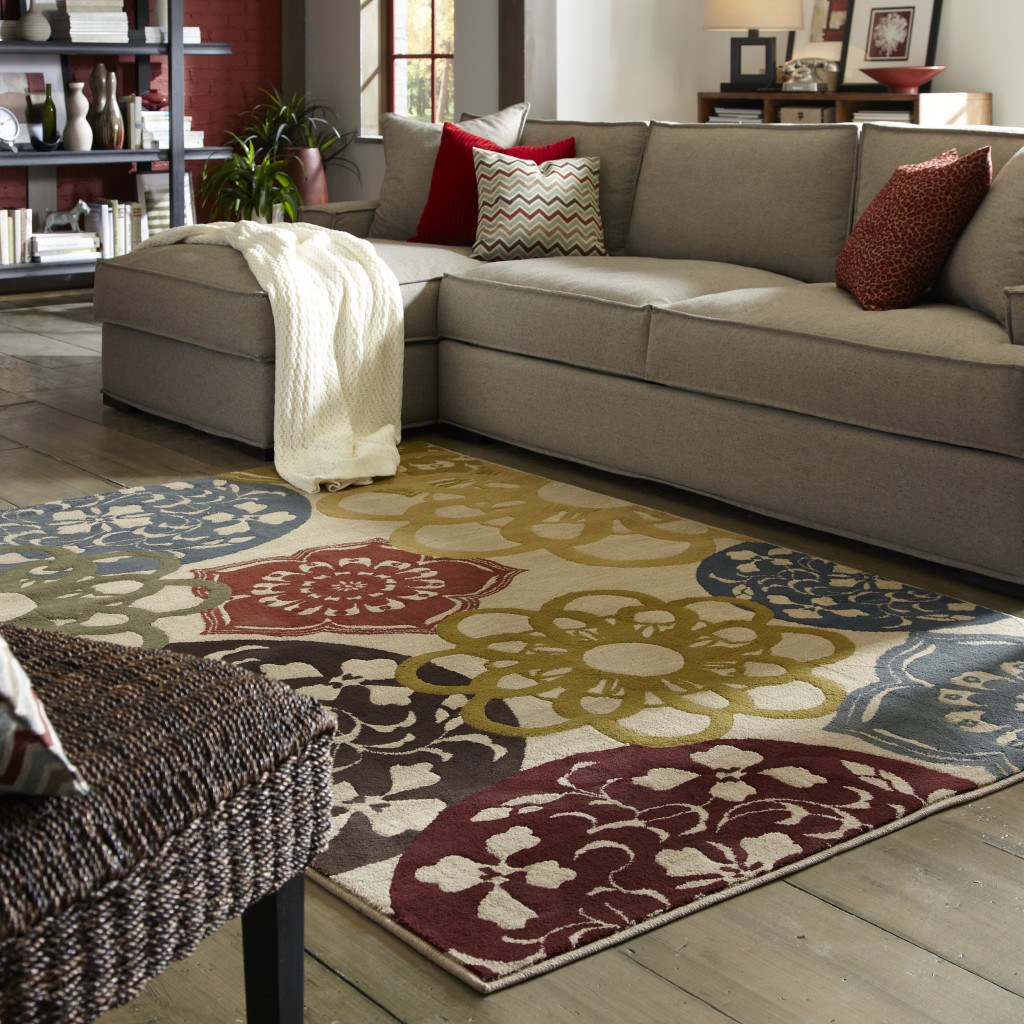 Just as Rome was not built in a day, your home doesn't have to be redecorated in 24 hours either! Make a plan in advance and set a monthly budget. This well help you to avoid impulse purchases, invest in the decor that you love and stick with it in the years to come.
Have additional tips for decorating on a budget? Tell us in the comments below!