With the New Year almost here, are you thinking 'out with the old and in with the new'?
Don't forget to consider your home in your quest for a fresh start in 2013. Gallons of paint, expensive new furniture, some accents and you've successfully redecorated; but what if you can quickly and completely refresh your home and greatly impact the mood and feel of your humble abode with one swift, cost effective step: scent.
Smell is directly linked to our memories and emotions, so what better way to leave friends and loved ones with a lasting impression of your warm and inviting home and your hospitality? It's also a great way to infuse your personality into every room.
What do you want your home to say to guests?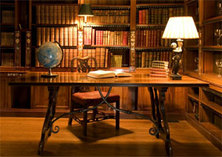 Creative Hub
Are you creative at heart? Whiffs of old books, leather, and wood sweetened with vanilla will complement your imaginative side and transform your home into an environment that is conducive to your creativity.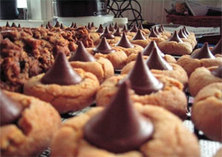 No Place Like Home
Nothing says home like the kitchen smells or childhood. Fresh baked bread, cinnamon and cookies can invoke a homey, warm feeling for you and your guests.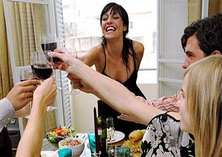 Party Central
Floral scents, like rose and jasmine, can increase the number of people's immediate happy thoughts and can promote more social interaction….a trick every Hostess should know.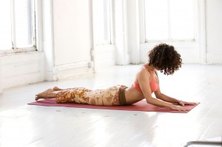 Refreshing  Energy
Bright, citrusy scents have been shown to improve mood, boost energy and reduce anxiety. Rosemary, peppermint, eucalyptus or lemongrass will also add spring to your step and help turn up your happy.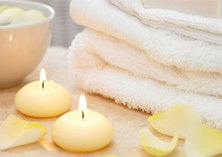 Relaxing Oasis
Create a relaxing spa like atmosphere with soothing scents like chamomile and lavender.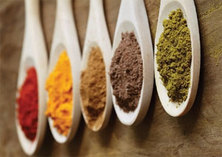 Exotic Orient
Rich spices like cinnamon and nutmeg, sandalwood and saffron will make over your home into a far off exotic heaven.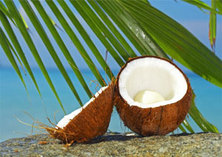 Tropic Paradise
Ocean breeze; heady florals, like jasmine and gardenia; and tropical fruits, like mango, pomegranate or coconut, are all wonderful exotic scents that invoke warm sands, frozen drinks and balmy, laid-back and easygoing starry nights.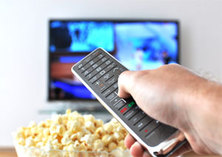 King of the Castle
Earthy, masculine scents rule this roost. Think musk, cedarwood and shea butter to create a space that's all his own.
Candles, essential oils, infusers, spay fragrance, incense, even fresh flowers and plants can help you invoke your desired mood. The next time you get the urge to redecorate, put away the décor catalogs and think with your nose.
Happy New Year!