After years of living in little apartments, sandwiched in between other little apartments, I like to consider myself a bit of a small space veteran.  My college roommates and I once had a prized kitchen balcony that sat uncomfortably close to our neighbor's bedroom window… to the point you could just about reach out and touch the grimy glass of their window panes from our meager landing.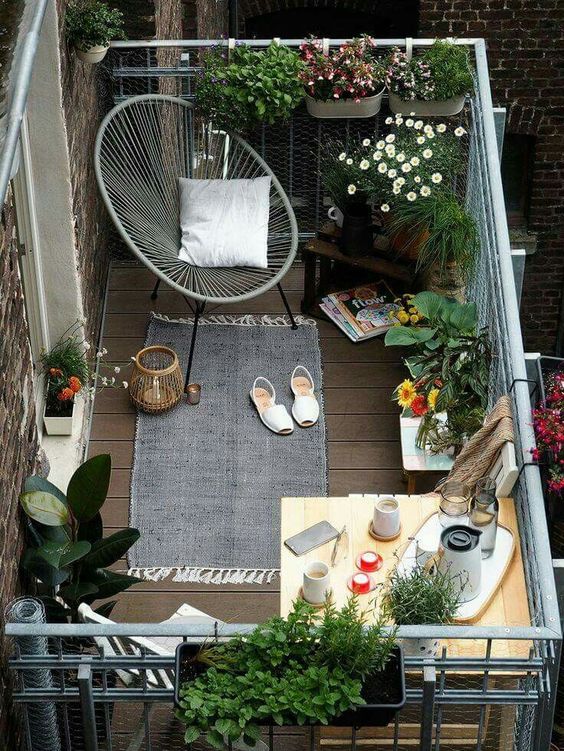 But within the confines of a stressful concrete jungle, the opportunity to escape outside and bask in the fresh air was something worth fighting for!  Like so many aspects of life, it's all about perspective and the outlook you decide to take that determine your viewpoint.  For us, our little sliver of outdoor living was what sold us on the apartment, and you can bet we happily threw the door open and huddled together on our pint-sized patio every chance we got!
Regardless of how small your outdoor space is, if you've got it… flaunt it!  A tiny terrace can become a tucked away reading nook and a welcomed place of solitude in your otherwise chaotic life.  A poor excuse for a back deck can become the intimate oasis you never knew you had.  Your home is what you make it, and we'd like to encourage you to make the most of it!  Follow some of our tips to ensure your outdoor space feels just like home!
First and foremost, check your seating options.  Sure your space might not allow for much, but be sure you have something… whether that's a couple outdoor floor cushions, a single stool or a foldable chair, you'll want somewhere to relax and sit a spell!
While a dining table may not be in the cards, perhaps a petite side table or repurposed plant pedestal might be?  Or if you can't fit a table in your floor space, maybe a hanging shelf off the balcony railing is the solution?  You'll want a place to set your glass of chilled white wine while you breathe in the evening air or a cozy spot to set down your toasty morning cup of coffee as you gaze out at the rising sun… you get the picture!
Next on the list, you'll want to consider your source of lighting.  Does you patio offer an overhead light?  If not, can you kill two birds with one stone and add the inviting glow of some decorative lighting to the scene?  Solar powered string lanterns or other solar powered lighting solutions can be found at many home improvement stores for very budget friendly prices… and they literally recharge themselves.  No need to add extra maintenance here!
Of course, our thoughts travel next to the floor!  Mohawk Home makes so many stunning outdoor accent and area rugs that can really tie the décor of a small space together.  These pieces are designed to withstand nature's elements, so there's no need to drag them back inside each night.  Our outdoor rugs also provide a soft landing for bare feet or blanket the cold concrete if you've designed on an outdoor scene with floor pillows as seating.
Now, considering you've opted to enjoy more time in the great outdoors, why not incorporate a few plants onto your mini retreat for even more of a natural touch?  No floor space?  No worries!  Utilize hanging planters off your railing, walls or ceiling.
Last but not least, consider the décor and stamping your personal touch on the space.  Can you throw some colorful outdoor friendly pillows into the mix?  What about a functional and fashionable citronella candle?  Anything that makes your outdoor oasis more inviting and more comfortable to you is fair game!
Need more inspiration?  Check out a few of our favorite small space patio ideas and outdoor rug suggestions from our latest selection of styles to get you headed off in the right direction!
We can't get over the sophisticated motif of this black and white themed city balcony… Tres chic!  And those floating flower pots… just genius!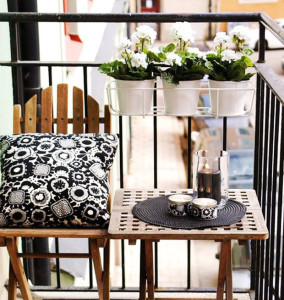 The eclectic lighting and plants of this bohemian patio give it an alluring and carefree vibe.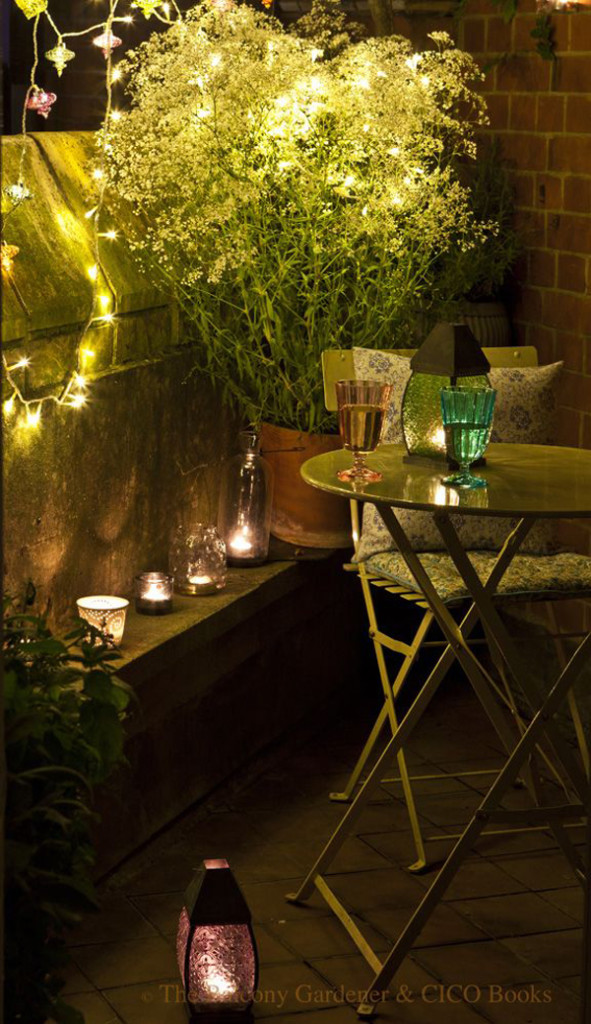 Cozy throws draped over these foldable chairs and a space savvy hanging table make this the perfect spot for a shared cup of afternoon tea.  What would make this city terrace even more inviting to us?  A stylish Mohawk Home outdoor rug of course!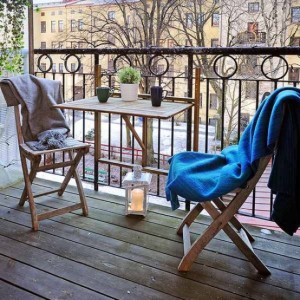 Full of funky design and fun colors, our Mohawk Home Alexa Medallion Indoor/Outdoor Rug is an excellent choice to create a focal point in the space.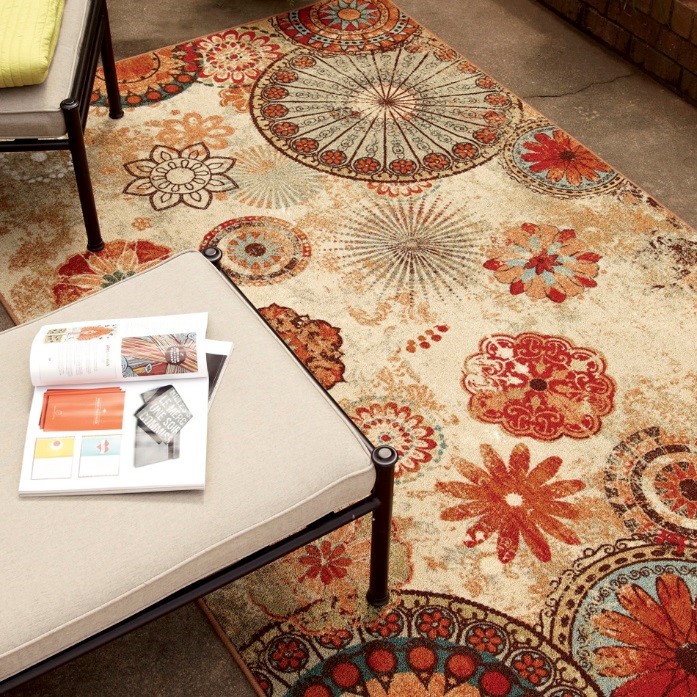 The Mohawk Home Mystic Ikat Indoor/Outdoor Rug is another choice we love!  The rich red stands out stunningly against the blues and neutrals of this vibrant ikat print.