Well the thermometer is spiking everywhere it seems and summer has unleashed its heat on our gardens.  Are you prepared??  My own garden is a bit lacking in heat-tolerant plants so I began researching some plants that can beat the heat and still show off color and texture– something beyond cacti and succulents.  Today I'm sharing some eye-catching choices with you!
Black Eyed Susan.  I enjoy these every year in other yards and gardens and don't know why I haven't pulled the trigger for my own sunny hot spots!  Bonus:  they're perennials, plants that live for more than two years, so easy on the gardening budget and on the eyes.
Coreopsis. This is a new-to-me discovery.  I love the variety of colors and the spiky foliage this summer plant sports.  The blooms are on the small side but don't let that delicate appearance fool you… this thrives in heat and sun and will bloom all summer.
Vinca.  This beauty can be invasive if planted in the ground (be prepared!) but is a wonderful choice as a full sun container plant.  I've used this on my back deck off and on over the years and have always been pleased with its hardiness.
Lantana.  This is another one that makes regular appearances in my garden. It is an excellent choice as both a container plant or a flower bed plant and is available in a wide variety of colors.  I've never had success wintering this over so I treat it more like an annual, but the butterflies and hummingbirds this attracts makes it worth the yearly investment!
Verbena.  I can vouch for this one as well!  My purple verbena wintered over in a pot on my deck and now that the heat has set in is blooming in abundance!
Zinnia.  I have never tried planting zinnias but now that I see what wonderful cut flowers they are, I will have to give them a try.   I love the different shades of pink, yellow, orange and red.
Bamboo.  A word of caution with this one — keep it contained!  I haven't found a single recommendation for putting this one in the ground as it is one of the most invasive plants.  But it's an excellent choice for containers, especially to provide screening in a sunny hot spot.
Salvia.  I love these spiky purple (or white!) blooms for a different shape and texture in a garden.  Also known as a perennial sage, word is these flowers will fill your garden with butterflies and birds as well.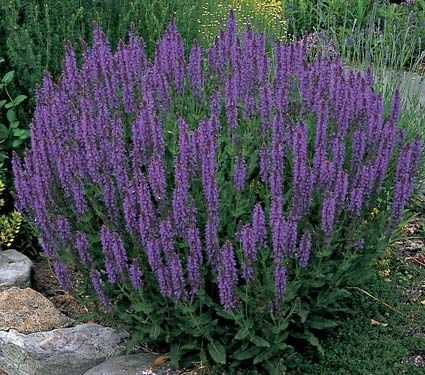 A Guide to Northeastern Gardening
So how can you help these beauties thrive in the heat?  Water deeply in the morning every 3 to 5 days.  Sounds pretty simple, no?
Did you know that the best flowers are flowers that don't need any water at all? Floral Mohawk Home area rugs keep their vibrant hues all year round and require minimal maintenance. These gorgeous area rugs protect your floor, add comfort beneath your feet, and their floral designs stay crisp and bright – no matter how hot it is outside.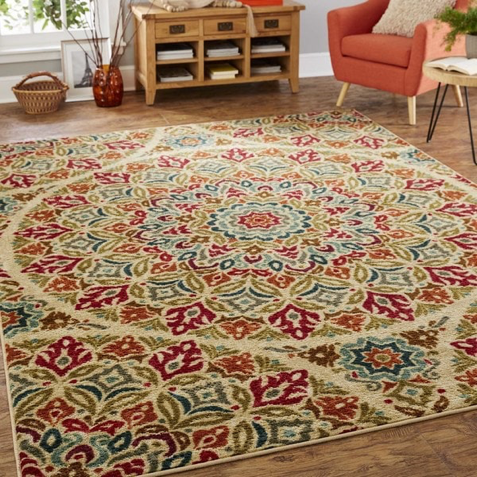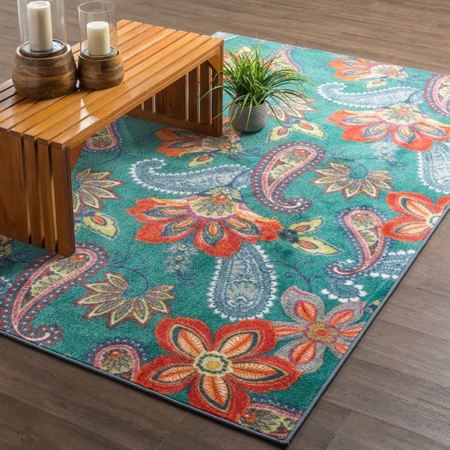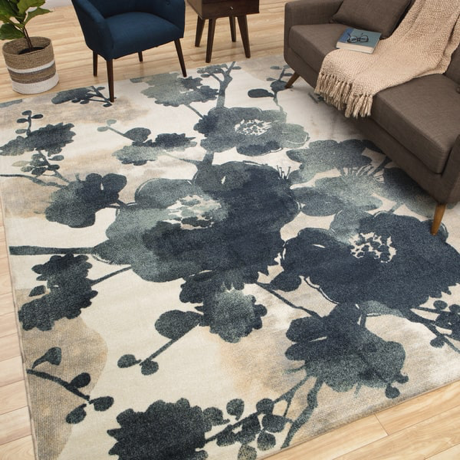 Mohawk Home New Wave Stream of Blues Water
Which of these will you pop into your garden this summer?
Find more home and garden DIY and inspiration on my blog, Decor & More.