Today is the first day of summer! What better way to welcome it than to embrace your outdoor space as an extension of your home! We have found some gorgeous outdoor spaces with these gorgeous Outdoor rugs. They define space when there aren't walls and add dramatic pops of color to a subdued background. These outdoor rugs are backed with the same compound that is on boat carpet. So it lets water pass through the rug so they can dry.
Mystic Ikat is my absolute favorite. This trendy ikat design is fun to pair with coordinating pillows and table accents. This outdoor area is so inviting!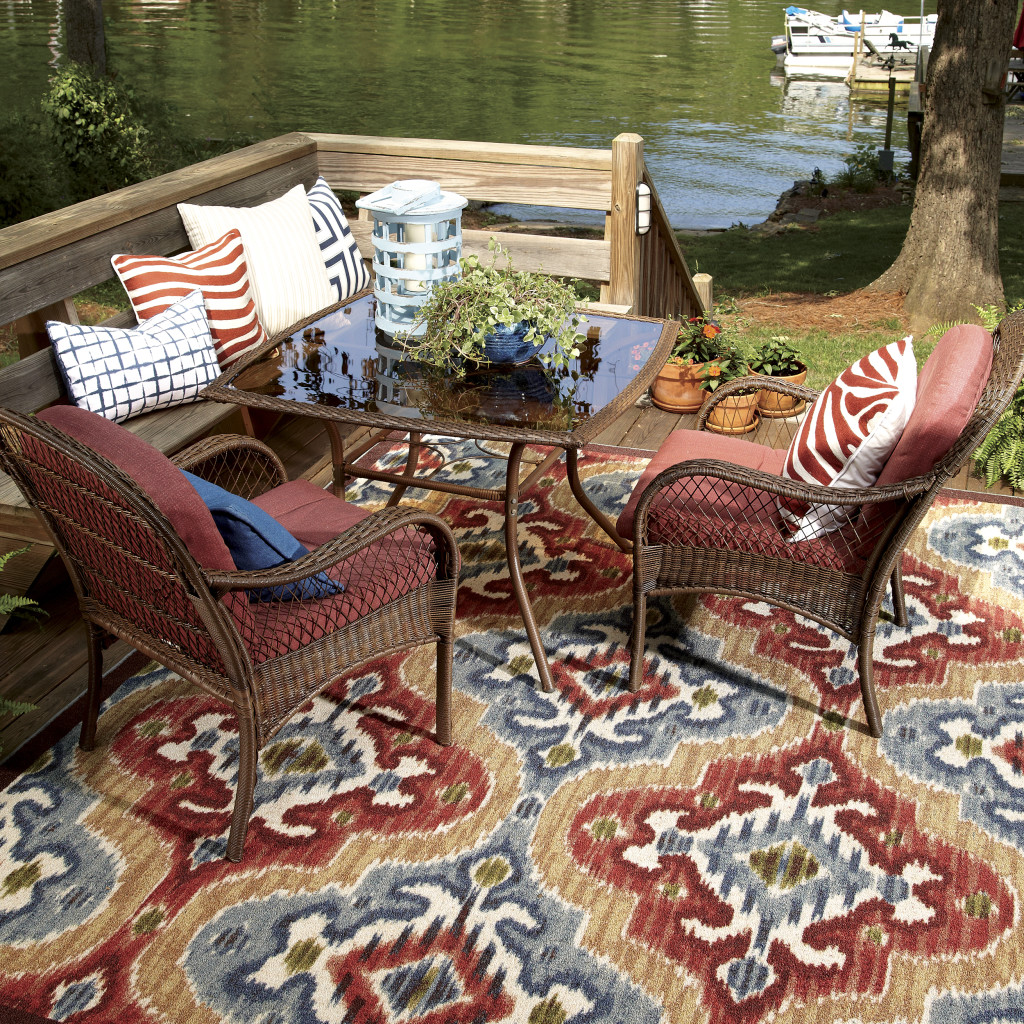 This artsy stripe called Avenue brightens up a fire pit area. Now it is perfect for making smores with the family! You'll love the softness, as it"s perfect for the kids to sit on the ground while enjoying a ooey-gooey smore. Best of all…if the kids drip some melty chocolate…water and a rag will clean it right up!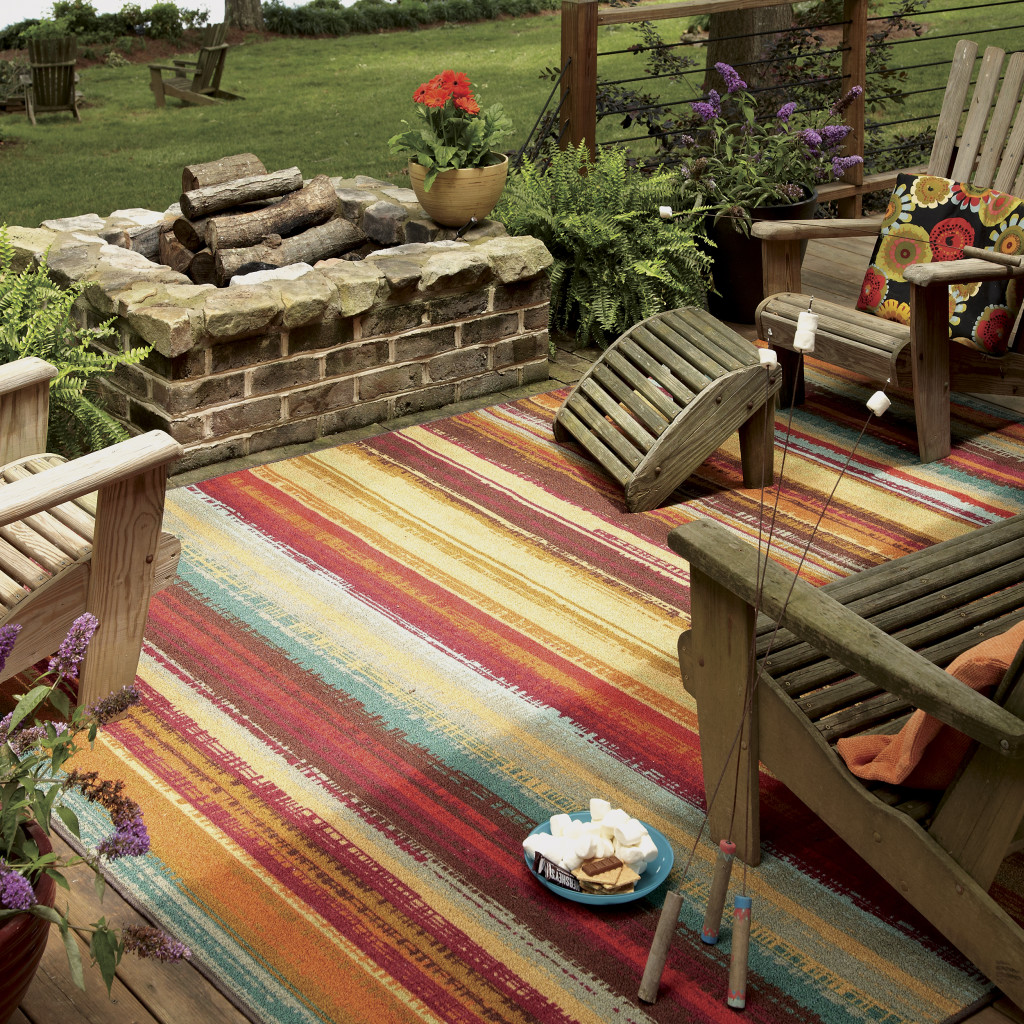 Our most popular indoor rug was dying to step outside. We couldn't just enjoy her beauty indoors. So if you love the Caravan Medallion rug, you will just love Alexa Medallion! This punchy medallion look makes this relaxing sun bathing area trendy and fun. Plus, it keeps your feet from getting burnt from hot concrete!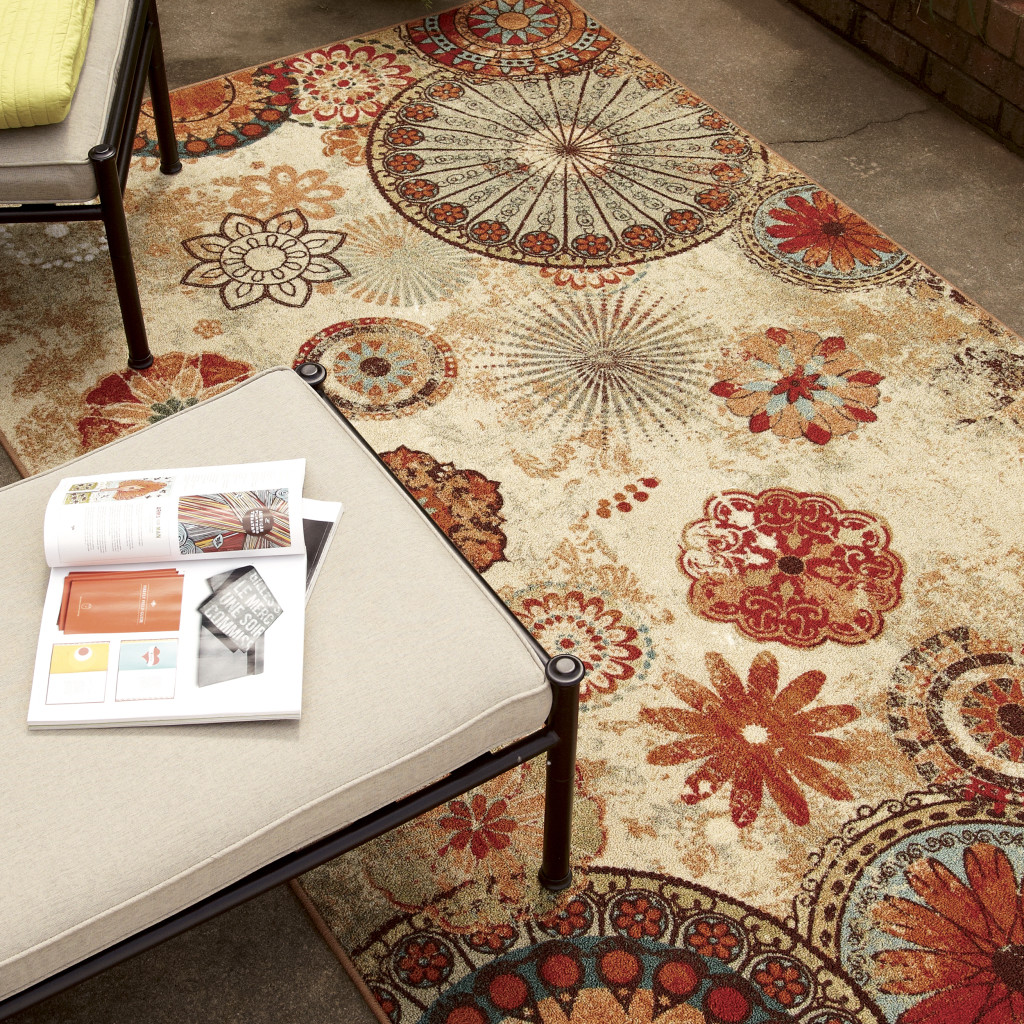 Outdoor rugs work great on decks too! Summer Splash covers this lakeside dock bringing fun colors to this sitting area. The rug adds a soft area to change clothes, relax, or sunbathe! Grab a noodle or a wake board and jump in!