This is absolutely one of my favorite times of the year!  I love that my little neighborhood is jolly with twinkling lights.  I love the empty boxes beckoning from my office corner to become brightly decorated gifts.  I even love the holiday music playing non-stop since Thanksgiving.  Yes, I'm a Christmas-aholic!
Sometimes, rather than plow through piles of scarves or search for the perfect sweater, I like to put a personal touch on gifts.  I also like to have a couple of "extra" gifts on hand…..in case that long lost friend drops in unexpectantly or you forget to buy for someone (oops!!).
I've pulled together a sampling of gifts that can be made in an afternoon and won't kill that rapidly depleting bank account!  Hope these ideas spark some creative juices in you too….
FABRIC
Most fabric stores have "scrap" bins full of treasures.  I often look for great neutrals, like tone-on-tone patterns, nubby linens or simple stripes.  Burlap is also a versatile & inexpensive fabric (only a few bucks per yard!).  These fabrics are perfect starters for festive personal gifts….like a stenciled table runner or monogrammed napkins.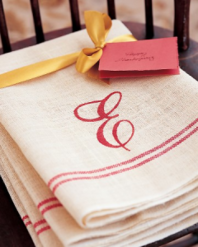 Keeping an organized home isn't difficult if you have the right tools.  I love to give customized bulletin, memo or magnetic clip boards as gifts.  These are fantastic for use in the mudroom, home office or your kiddo's room.  Keep track of school schedules, concert announcements, holiday party invites with these boards and you'll be organized by default!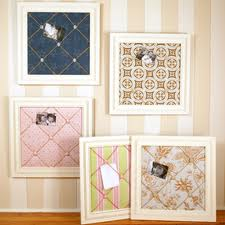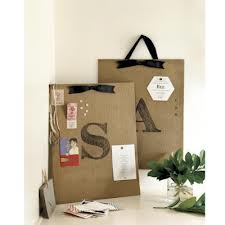 Covered boxes are simple to make and add instant character to a room.  Choose a kid-friendly fabric and use the boxes to store Legos, blocks or doll clothes.  Or cover boxes in burlap, add edible treats, and finish with a pinecone or berry "tag".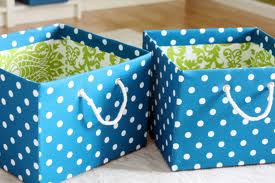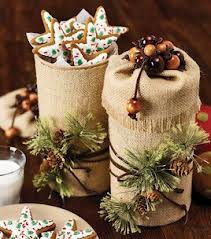 Many craft stores sell plain canvas or burlap bags.  You can easily personalize these bags with paint – a stencil, a free-hand drawing of stripes, polka dots or a simple monogram – or embellish them with ribbon bows and iron-on transfers.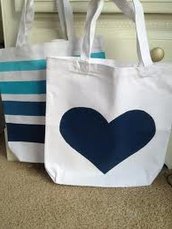 ORNAMENTS
I love to give special ornaments as gifts, especially to newlyweds or first time homeowners who haven't purchased much holiday décor.  Round ball ornaments can be painted, wrapped in burlap, or even covered in beads or buttons.  Or try personalizing a small square canvas with names, dates or fun patterns!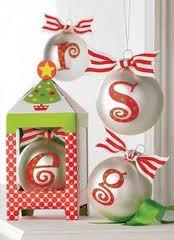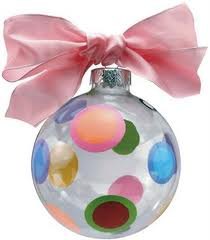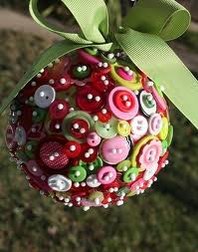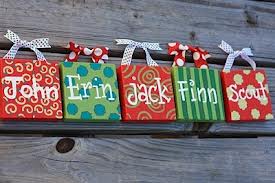 HOME MADE TREATS
'Course if you're all out of creative juices at this point, turn to the kitchen.  Many people entertain over the holidays, so help them out with a thoughtful yummy.  Always popular is the "jar" treat…you know, chocolate chip cookie mix or hot chocolate mix all conveniently put together in a jar.  Try candy canes dipped in chopped chocolate or candy canes in a beautiful apothecary glass jar.  Or you can really channel Martha Stewart and make homemade marshmallow treats!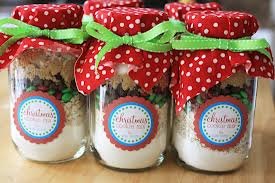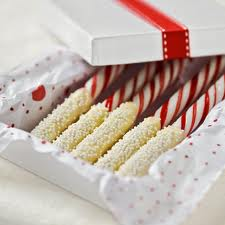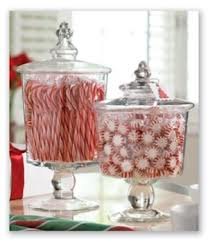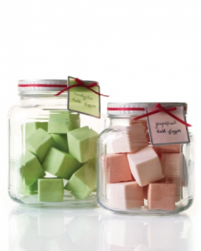 And if you still need one more last-minute gift idea, grab some holiday crackers, wrap them up with beautiful ribbon and voila…..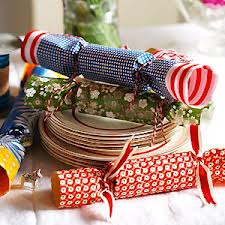 From my house to yours, wishing you the happiest of holidays!
~Cecilia
---
Written by:
Cecilia Staniec
InteriorDesigner & Stager, adarlingroom.com