Regardless of the season, having a fresh and vibrant smelling home is important to me. It changes up the feel of any room, don't you agree? Scented candles are great, but I tend to go for less fabricated smells; and by using items already around the house, I can save a few $$.
Here are some of my favorite DIY ways to fill you home with yummy scents and impress friends and family with your fresh smelling abode:
Tropical Potpourri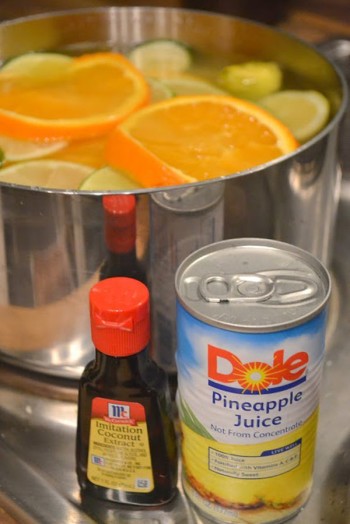 Add a tropical flair to you home: Boil some water and add in pineapple juice. If you're feeling a little Piña Colada-ish, then pour in a bit of coconut extra. Now that sounds delish!
Orange Candle 

This orange candle puts out a tangy and sweet scent and is so simple make. Just cut an orange in half and leave the stem in. Fill it with olive oil and there you go! Check out the picture above to get a more visual idea. Now that sounds refreshing!
Natural Room Deodorizer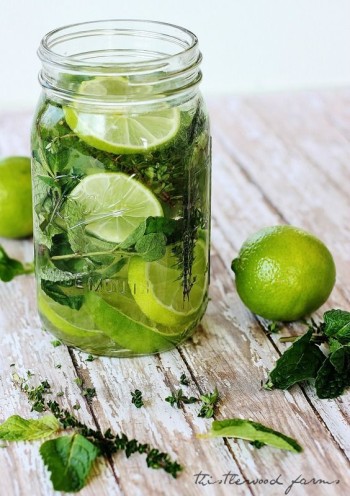 If you like the smell of  herbs and limes/lemons, here is one for you! Start boiling water and add in 2 fresh limes (or lemons!), rosemary and a teaspoon of vanilla. Bring it to a boil and let it simmer. Make sure to keep adding water while everything is simmering down. That's it! Short, sweet, and natural!
More Natural Scents!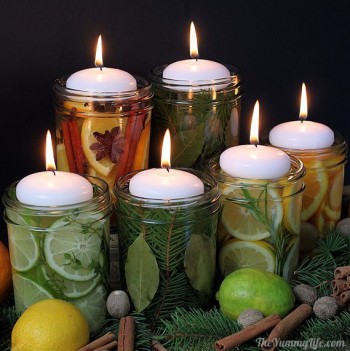 To create any of these awesome fragrances, just add any combination of: orange, cinnamon, spice, lemon, lime, mint, vanilla, ginger, etc in a pot of water. You can pick and choose from whichever herbs you enjoy the most. Begin by setting a pot of water to boil and let it simmer a bit. If you think you need to add more water, then go ahead and keep adding water until everything simmers down. If you want to add a more unique flare to it, then get some floating candles to top it all off! It's definitely the cherry on top!
These are just a few ways to make any room smell refresh and airy. Don't limit yourself to only the ingredients listed above, add a personal touch and get creative! Put them in your home, work or any other space you wish.
See, we told you it'd be easy! Which one will you be making for your home? Share your comments and feedback with us!