Did you know there's a safer, greener, CHEAPER alternative to your household cleaning products hiding in your pantry? The first time a friend told me she made her own cleaning products, I politely applauded her efforts before I mentally concluded there was no way I was ambitious enough to take on a project like that. When time is tight (and when is it not?), cleaning the house is rarely my first priority, so the idea of hours spent hunting down a slew of obscure ingredients and brewing a lineup of fancy cleaning concoctions wasn't exactly an initiative I could get behind. That is until I stumbled upon these foolproof recipes, with even easier to find ingredients (many of which you likely already own)! Prepare to save money, feel better about the cleaning solutions you're exposing your family to and actually still have time leftover to clean!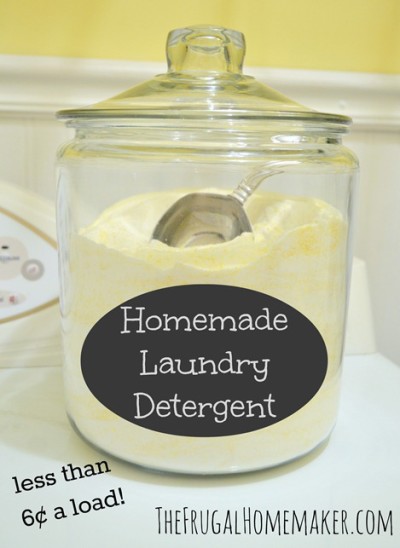 This recipe from Christina of The Frugal Homemaker shows you how to quickly create laundry detergent with just four ingredients, conveniently found in the laundry aisle! Just in case you need more persuasion, Christina takes it a step further and shows a detailed price breakdown of her DIY detergent compared to popular brands like Gain and Tide.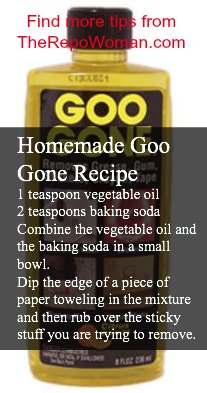 We love this list of ten copycat cleaner recipes from The Repo Woman. From a recipe for Homemade Febreze, using only two ingredients and water, to a simple carpet cleaner concoction with vinegar, all the recipes found here are derived from household staples! Topping our list of favorites included their recipe for homemade Goo Gone using just vegetable oil and baking soda!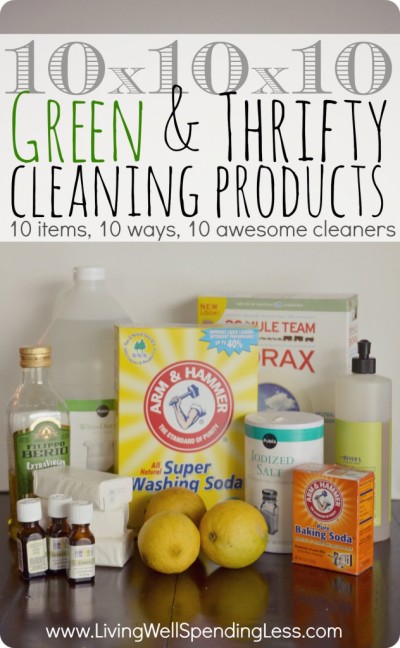 Genius blogger and insightful author of Living Well Spending Less, Ruth Soukup, is a wealth of knowledge when it comes to pretty much everything home. But her list of 10 green and thrifty cleaning products (and the endless possibilities to use them!) might just be the crown jewel!
Do you have any secret strategies for keeping your home clean, solutions green and your budget lean that we didn't cover? We'd love to hear from you!