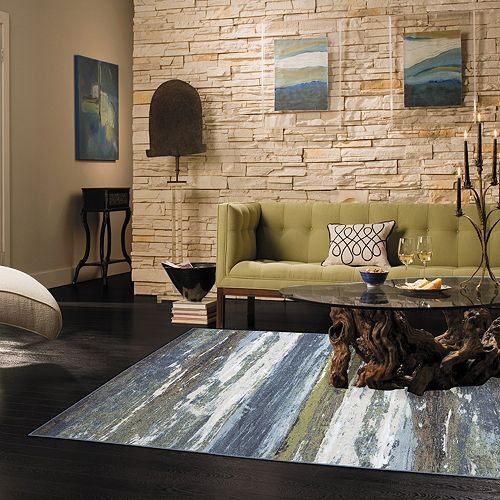 Recently as my husband and I were moving into our new home, I was reminded of a post I wrote last summer about "man cave manners."  But first, let me rewind.  Matt designed our new house himself, a tedious task that was an absolute dream of his but not for the faint of heart.  He spent over a year drafting the plans and included so much character and originality into the design.  It turned out just perfect for us… especially the intended "man cave".
A highlight of the home, the "hunting blind" as he half jokingly likes to call it, is the only reason we even have a second floor.  Thoughtfully positioned in a back corner of the house, this man cave is filled with sunshine and serenely surrounded with windows overlooking the back of our farm.  In the fall and winter months, it will be such a relaxing retreat and, lucky for me, he's decided to share it (which I hope means there won't be any hunting… for now)!
In our original post, "Man Cave Manners", we deliberated over the deluxe details of five designer man caves and suggested some of our favorite lodge inspired styles to help create your own dude approved den.  As we noted, the modern man cave doesn't have to be hidden away behind closed doors or reserved only for guys' night.  With neutral palettes, geometric prints, painterly inspired abstracts, shades of watery blue and distressed details as dominant trends right now, it is surprisingly easy to incorporate styles you both like into the space.
For those in search of a quick and budget friendly fix that doesn't require a remodel, the right area rug is a smart investment that will effortlessly tie the room together.  As flooring accounts for roughly 30% of a room's color, an area rug is a prime opportunity to decorate a room in one quick step.  Not to mention, an area rug and rug pad will work together to protect the flooring beneath during those occasional guys' nights.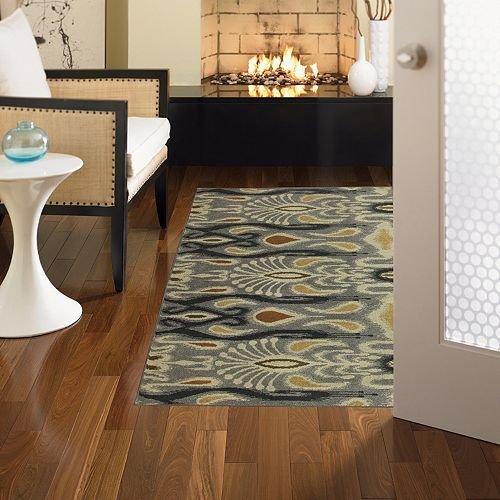 Remember if you select an area rug with multiple colors, you don't have to match every color in the rug to the room.  When creating a gender neutral space, less is generally more.  Simply select one or two colors that pair with another accent.
For more style suggestions, be sure to peruse our Modern Man Cave style board on Pinterest or check out the options featured in this post currently available on Kohls.com for 50% off!  Happy man cave compromising!