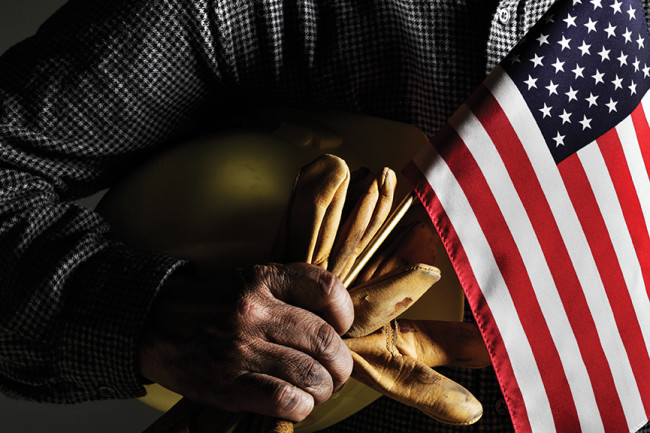 As an American company, supporting the troops that serve our country and their families is a cause that hits close to home.  Through our partnership with nonprofits Operation Finally Home and the Stephen Siller Tunnel to Towers Foundation ("Tunnel to Towers"), we are honored to help build comfortable and accessible homes for severely wounded veterans, like Sgt. Perry Haley and his family last spring.  Over the past four years, we've been humbled to partner with Operation Finally Home and are privileged to serve as the nonprofit's exclusive national flooring provider.
In 2014, 9,000 of our Mohawk Flooring team members freely committed their time, service and support to participate in the Stephen Siller Tunnel to Towers Foundation sponsored project, Building for America's Bravest.  The project's goal is to build 50 custom "Smart Homes" for servicemen and women who are severely disabled and to do so in an energy-efficient way, making use of the latest adaptive technologies, such as automated lighting, wider doors to accommodate wheelchairs and iPad-controllable heating systems.
For many, the arrival of Memorial Day weekend has come to signal the unofficial start of summer.  But as we gather with friends and family this holiday, we invite you to join us in taking a moment to reflect on the selfless sacrifices these brave men and women gave, and continue to give, in order to protect this land as a home for us all.  From their courageous acts, we each know the feeling of freedom, the hope of opportunity and the reality of the American dream.
We wish all our readers and their families a safe and restful Memorial Day!
Click here to find out more and join us in support of Building for America's Bravest.
*I am an employee of Mohawk Home*