Next week, Mohawk Home will host our own version of Fashion Week in our New York showroom as we unveil Zhush Boutique and debut our freshest collection of fun and fashion savvy styles for the home.
A bubbly splash of cheerful color illuminates the collection's clean graphics and trend-worthy tile prints with our punchy bright Color Crush palette.  From a refreshing sparkle of aquamarine to saturated bursts of juicy tangerine, the collection's color palette runs the gamut and is all about embracing the fun of big beautiful color!
"It's a collection designed for adults, but it's still fun!" notes Kimberly Hill, Mohawk Home Director of Styling.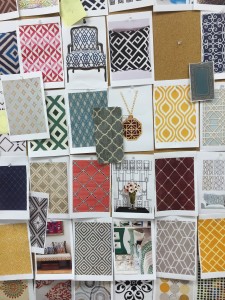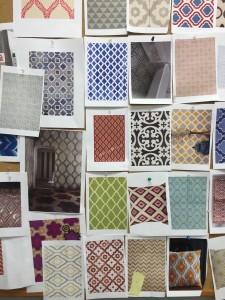 The grand opening of Zhush Boutique is set for September 28, 2015 at our New York City showroom.  Can't wait for the big debut?  For more behind the scenes inspiration of the Zhush Boutique collection and Color Crush Palette, check out our Pinterest board, Facebook page or our Zhush Boutique video on YouTube (below)!