Farmhouse style has been all the rage lately. Its signature colors are beige, white, and other light neutrals. But what if you prefer something more colorful?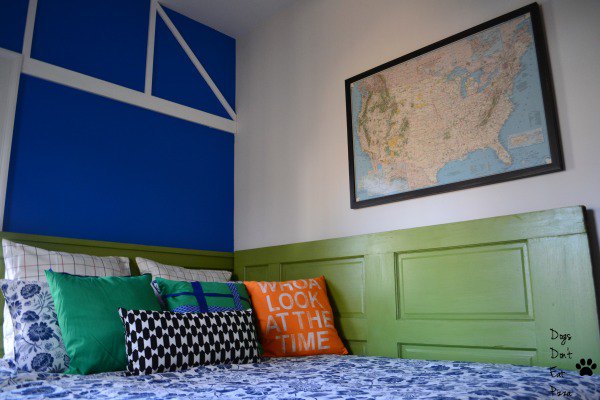 Injecting color into the rooms of your home changes not only the look of the room, but can even change your mood! Here's how to add color to your home, whether in small bursts or large swaths, so that you love living with color!
Living with Color in Small Doses
If you aren't ready to paint the walls of your home in bright colors, start small! Start with the accessories in your home, like throw pillows or area rugs.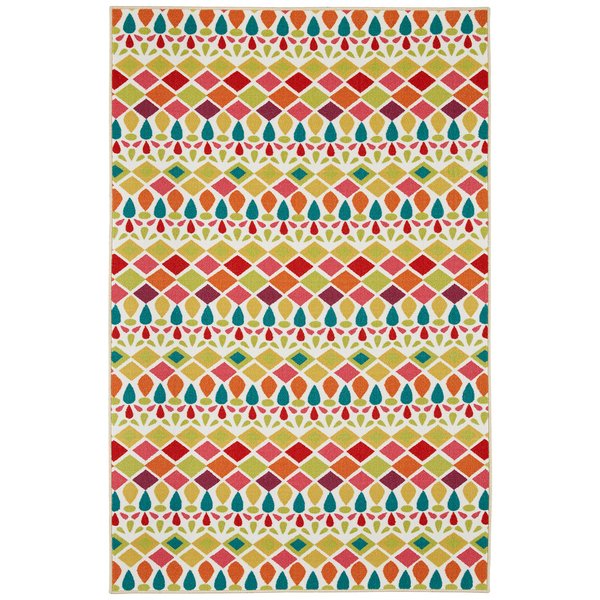 I follow the rule that the major pieces of furniture in a room – the couch, the chairs, the big ticket items – should be in neutral colors, and the paint and accessories of the room are where I add color. That way, if I decide I don't like the color or I want to change the color, I can do so easily and relatively inexpensively (rather than, say, buying a new couch!).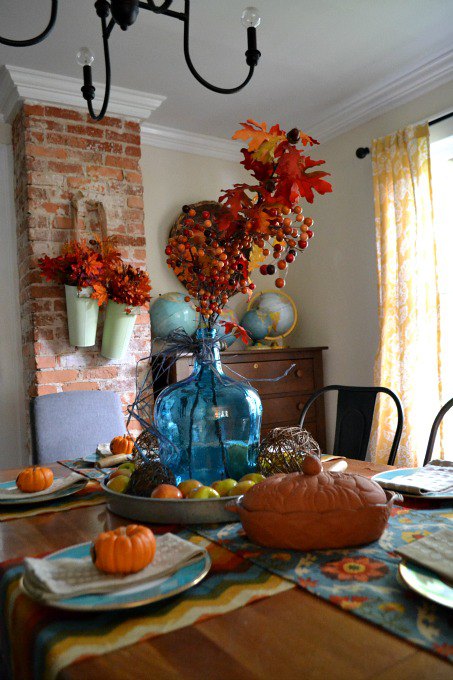 For example, in my dining room, I change out the table linens and centerpiece, along with some accessories, to add fall colors to the room. Note that the walls, chairs, table, and rug are neutral colors. Adding brightly colored accessories adds color without much cost, and I can change it for each season.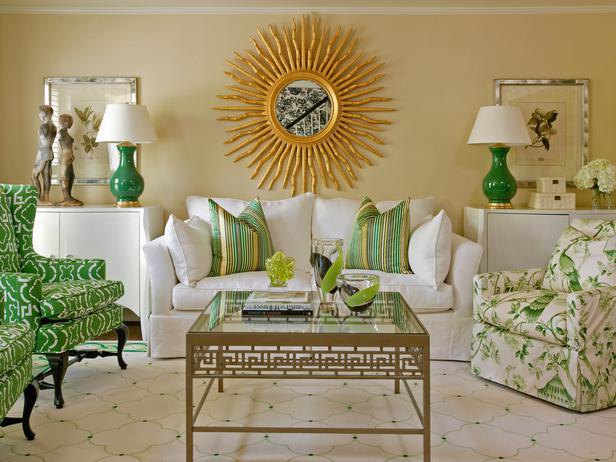 In this living room, above, the neutral couch, rug, and furniture allow the green accents to stand out. Even if you didn't want to go as far as having green armchairs, you could add pops of color with just the lamps, pillows, and smaller accessories.
Love the color green? Check out THIS POST for ideas on decorating with green.
Accent Walls
OK, let's say you want to go a bit further with color, but aren't ready to paint an entire room. How about painting an accent wall in a fun color?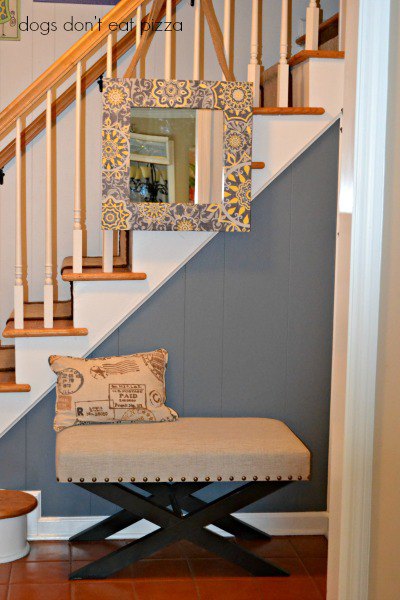 Or chalkboard paint as a contrast to neutral, light walls: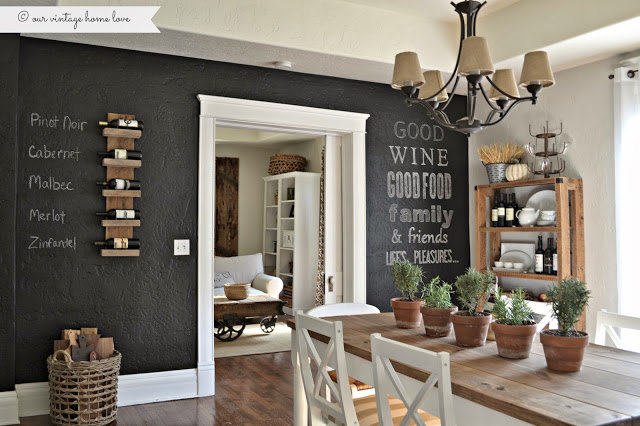 Adding an accent wall is a great way to either add a small burst of color, or try out whether you like a color enough to paint the whole room that color.
For more accent wall ideas, please see THIS POST.
Going All Out
If you want to saturate your home with color, go all out and start painting!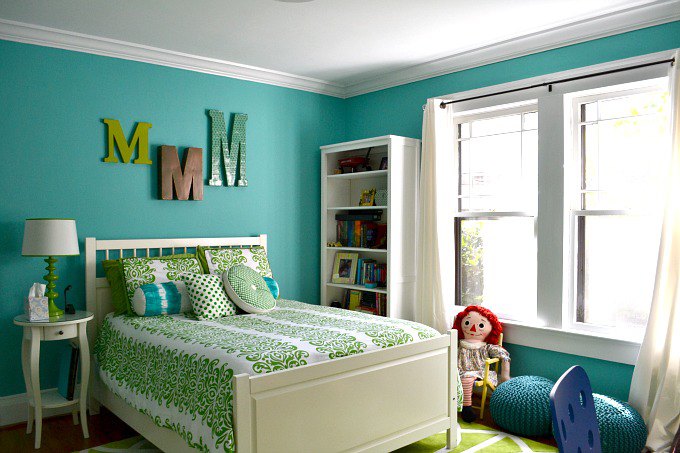 We used a bright teal on the walls in my daughter's room. At first, I was worried it might be too dark, but the color recedes into the background, especially with the bright white trim.
Don't be afraid of color on the walls! If you paint a room a bright color and don't like it, you can just paint over it.
For more ideas on using paint to make walls pop, please see THIS POST.
How are you living with color? Do you have bright, bold walls, or pops of color in accessories? I'd love for you to share in the comments!