One of the most important considerations when creating a functional comfortable space is lighting.  Lighting not only illuminates our space for functional purposes, it can also set the tone for the feel of a space.  If I were to give only one piece of advice when considering your lighting it would be this:  use layers.
Layers of lighting would mean you would have task lighting, overhead lighting, and ambient lighting all in the same space.  Each type of lighting meets a different need.  Let's take it room by room…
This kitchen is the perfect illustration of using the layers of lighting… under the cabinet lighting to brighten corners and work spaces, overhead pot lights and pendant fixtures over the island.  They all work together to create a well-lit functional kitchen.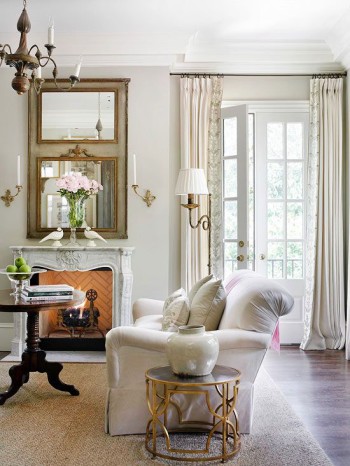 While this living room boasts a healthy dose of daylight, it's also home to a variety of light fixtures.  A floor lamp is the perfect reading light next to the sofa, sconces over the fireplace will add warm ambient light, and a pretty chandelier is a stylish choice for an overhead fixture.  Having so many light sources makes it easy to adjust how bright or how cozy the space feels.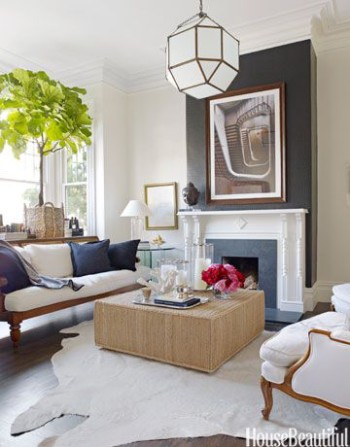 Sconces not your style?  Simple lamps and and an interesting ceiling fixture will provide more than adequate lighting, especially for a space with large windows.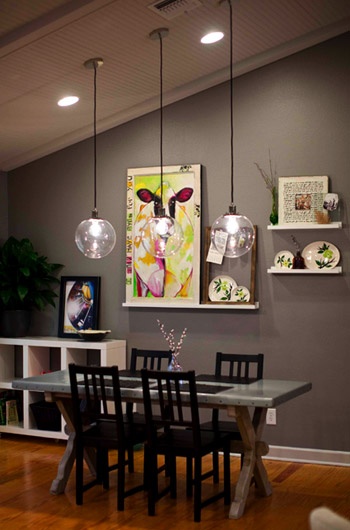 In the dining room, multiple light sources are also the best choice for flexibility.  Consider having both ceiling pot lights and a hanging fixture in place.  You may want bright light for setting the table, but maybe the ceiling fixture only for supper time.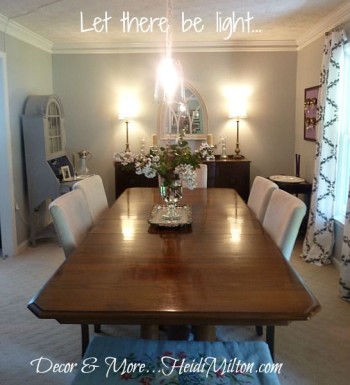 My own dining room wasn't wired for a ceiling fixture, so I put in a DIY pendant light fixture and added lamps with low wattage bulbs around the room.  I can have any combination of lighting I desire now!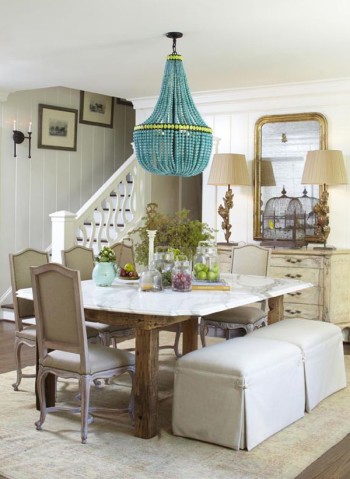 And just think, your chandelier could just be the finishing touch to your space, like this one!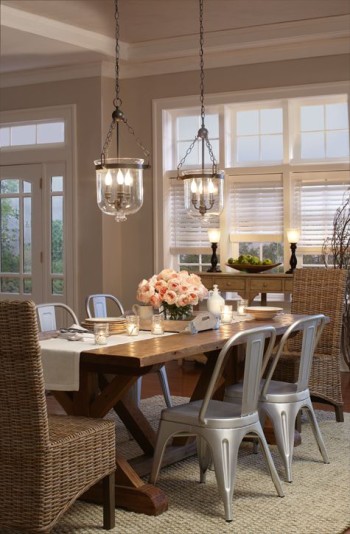 And what about two pendant fixtures instead of one?  Don't forget table top votive candles for added ambiance.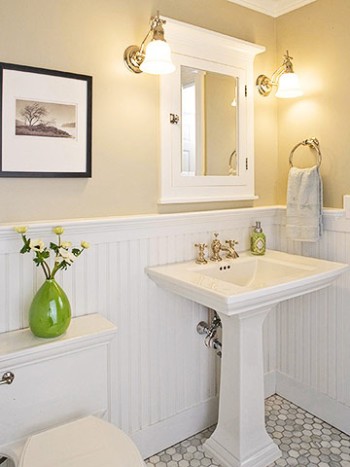 Being a smaller space, the bathroom can often get away with simple vanity lights, especially a powder room.  But for larger bathrooms, you might need more lighting around the mirror…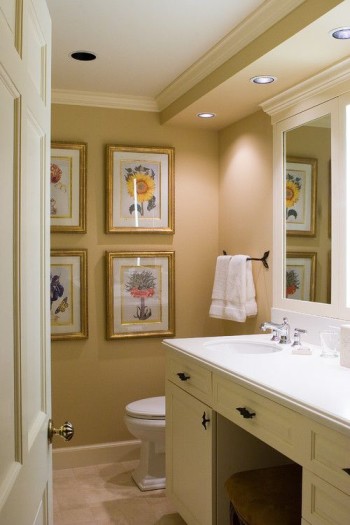 But you could also pull out the stops with pot lights, a ceiling fixture, and pendants around your mirrors to make sure your space is bright and interesting.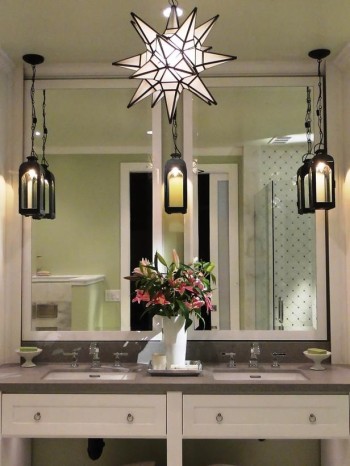 Layers of lighting also work well in the bedroom…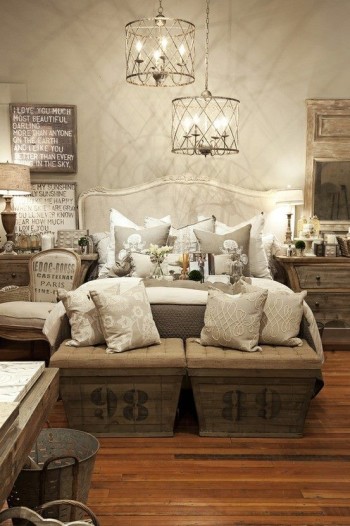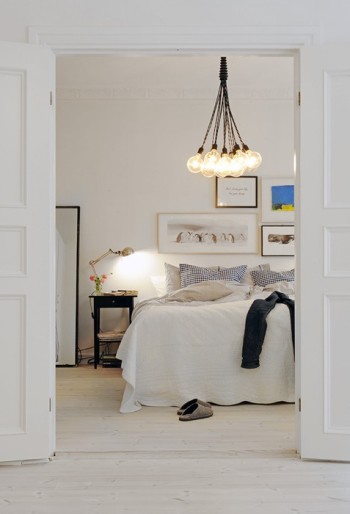 And don't forget your outdoor rooms!  Lanterns, strings of lights, outdoor lamps or fixtures will all extend your living space outdoors during the evening.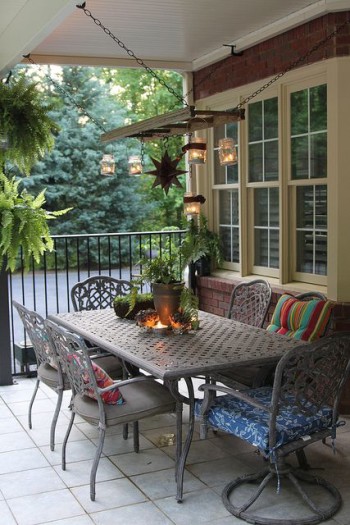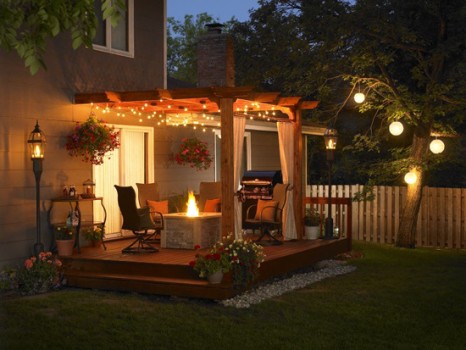 Be thorough and creative when planning lighting for your rooms.  Take into consideration all the various functions of the space and add lighting for each of those.   If you can't find the lamp or fixture you need, remember:  you can always DIY one. 🙂
Here's to brightly lit spaces!
Find more home decor DIY and inspiration on my blog, Decor & More.