We all know those days… the kind of day that just calls for a little extra love.  And while a hot, home cooked meal can't replace a bear hug, it sure can soothe the blues!  However, the side effects of guilt, bloat and fatigue that accompany a soul food binger are rarely worth it in the long run.
Want to have your cake and eat it too?  Meet your new best friends: From childhood classics to savory satisfiers to sweet tooth temptations, we've compiled the following list of some of our favorite comfort food recipes, done light!  Let the mouthwatering begin.
Mac & Cheese:
By nixing the butter and reaching for cottage cheese instead, this blogger cleaned up her favorite fix of boxed Kraft Maccaroni & Cheese.  When she selected the whole grain version and incorporated half a pound of sliced tomatoes, the recipe got even better!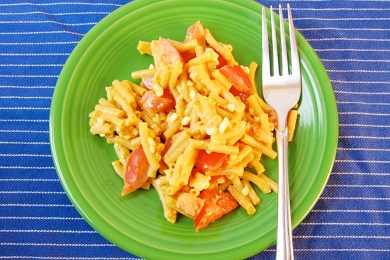 Savory Breakfast Casserole:
Growing up, breakfast for dinner was always a treat!  This slow cooker, breakfast casserole recipe was created by Elle Penner, MPH, RD, a Registered Dietitian and Food & Nutrition Editor at MyFitnesssPal.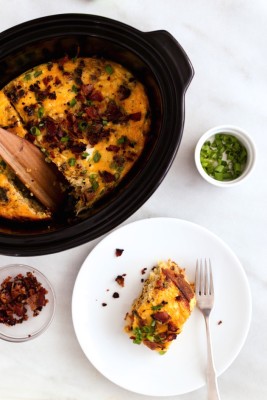 Italian Chicken Parmesan:
This simple chicken parmesan recipe is baked, not fried!  Swap white pasta for a whole wheat option and you've got a satisfying, skinny Italian dish.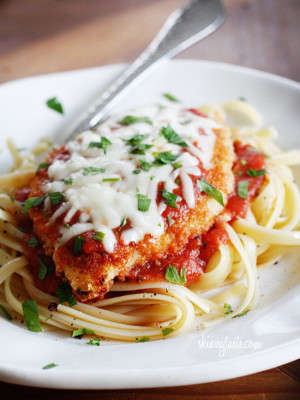 Sweet & Salty Sweet Potato Fries:
Just a little olive oil and seasoning is all you need to take these sweet potatoes from ho-hum to oh-yum!  A tasty sauce recipe is also included in this post from Le Crème de La Crumb.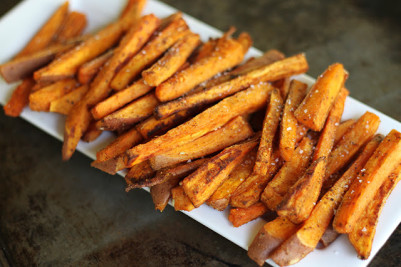 Cupcakes with Whipped Topping:
Boxed angel food cake is the secret weapon to this easy, breezy cupcake recipe.  On their own, the cupcakes are only around 40 calories each!  Top with light whipped topping and a berry of choice for a 60 calorie cupcake that looks as sweet as it tastes!
Weight Watchers-Approved Chocolate Sandwiches:
So quick and easy to make, these are a great dessert to prepare in bulk and keep in the freezer for when those sneaky chocolate cravings strike!  Simply crack chocolate graham crackers in half and add a dollup of light whipped topping, then freeze!  Add a thin layer of peanut butter on one side of the cracker before the topping for a delicious, Reese's inspired twist.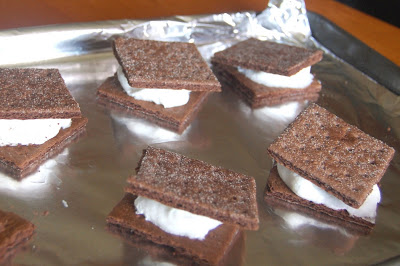 Baked Brown Sugar Peaches:
For only about 100 calories each, these buttery warm peaches taste like the filling of a sinful peach cobbler!  Utilize a brown sugar Splenda blend for an even lighter treat.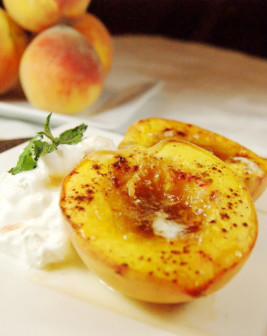 And with all this cooking you'll be doing, we'd like to suggest a spring time pick-me-up for your kitchen too!