I love it when a research project coincides with a project I'm longing to tackle in my own home.  I do a "Home Goals" list on my blog each year, and for the last three years my laundry room has been on that list.  However, it always gets shoved aside to address more pressing issues around the house.  This year I've resolved to: Get. It. Done.
Let's explore some inspiration to update and refresh your own laundry room, whether it's a spacious separate room or tucked in a tiny space.
Give the walls a fresh look. 
Even if your laundry room is nothing more than a closet, add a fresh color to the walls or an interesting wall treatment to update the look of the space.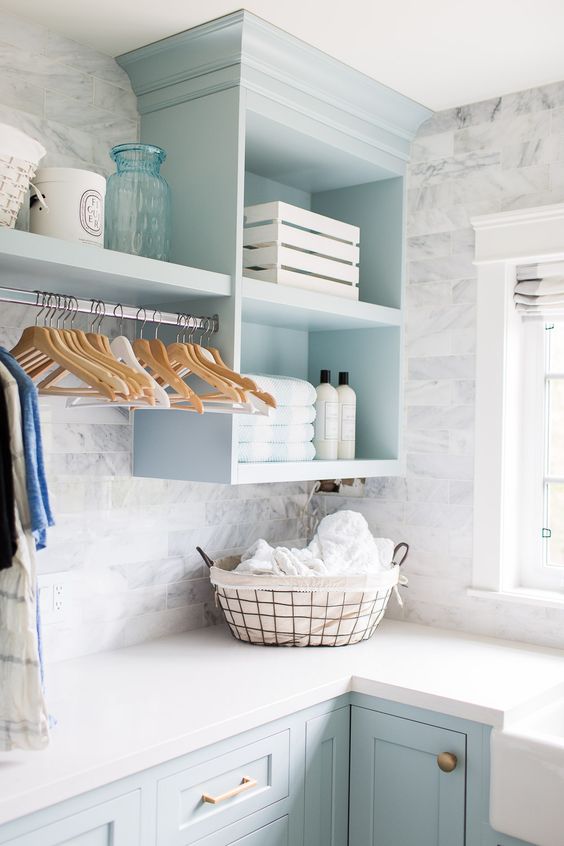 Source: Jillian Harris/Photo credit Mackenzie Jane Photography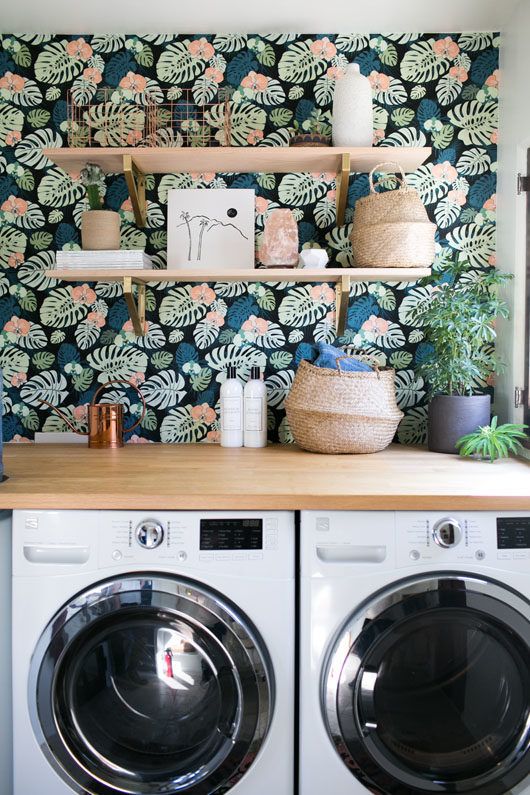 Source: DIY Industrial Farmhouse Wood Laundry sign by Funky Junk
Focus on storage & organization. 
Let's face it — that's probably the biggest challenge in our laundry rooms, right?  When you walk in, the last thing you want is to feel frustrated by clutter and disorganization.  We need storage and organization, but you still want it to look clean and uncluttered.  Whether you choose closed cabinets, open shelving or some combination thereof, keep aesthetics front and center, utilizing bins and containers with style.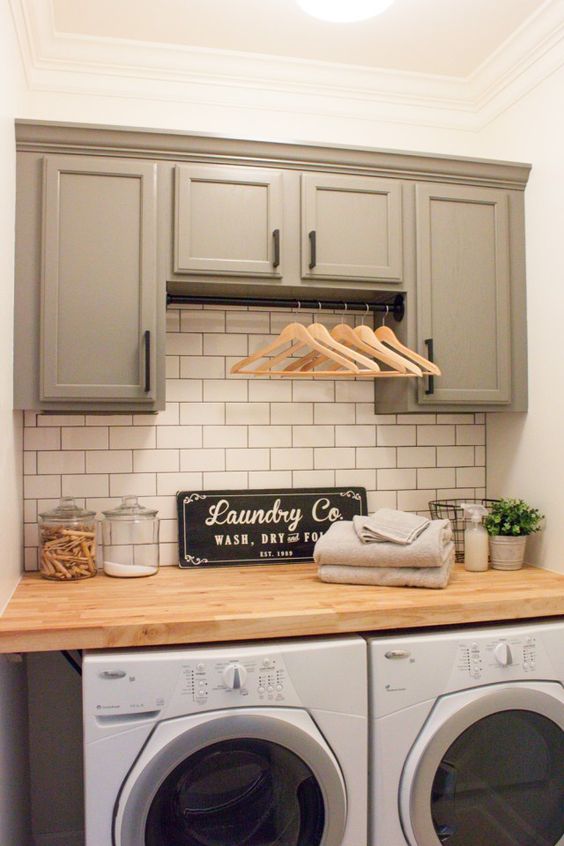 Source: Gather and Flourish Blog- One Room Challenge
Can you squeeze in work space? 
Having a flat surface on which to fold clothes or match up socks is a bonus in many laundry rooms.  Even if it's a small surface you will maximize the efficiency of your laundry room by creating one.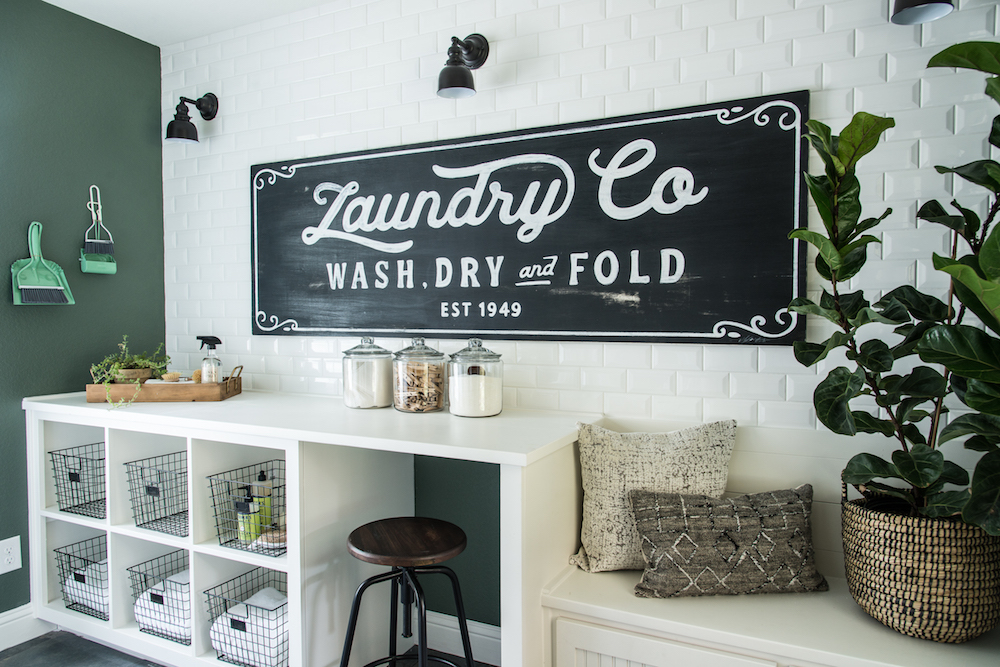 Source: At Home blog by Joanna Gaines
Give it some style. 
Make it pretty!  We all spend a LOT of time in our laundry rooms so let's make it as enjoyable as possible.  Add decorative accessories such as fun wall decor, rugs, and even a plant or two if you have space.  Even a statement light fixture can add high style to a hard working room.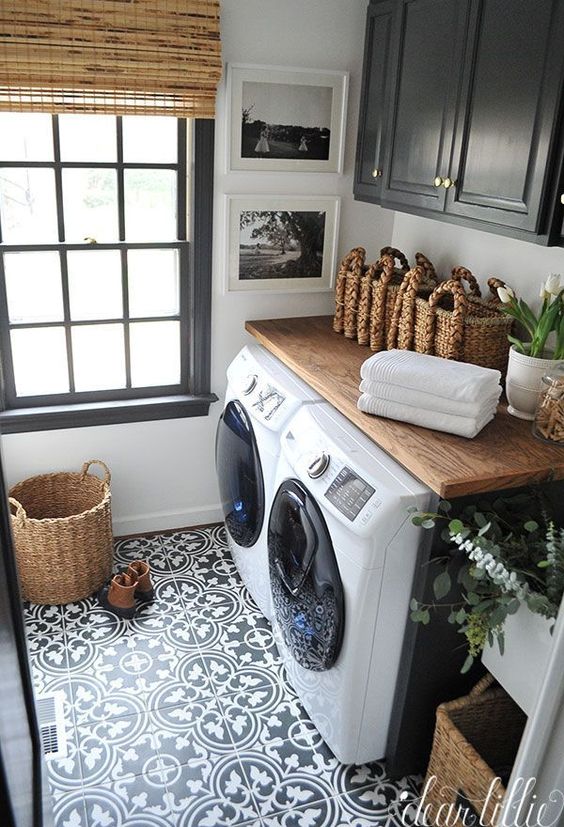 Source: Dear Lillie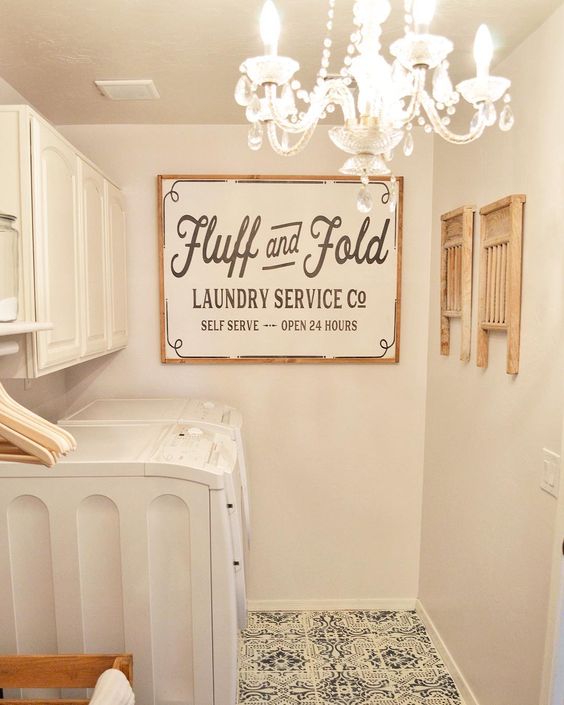 Source: My Vintage Porch
This anti-fatigue mat from Kohl's feels like heaven on your feet! It comes in four colors (camel, gray, black and red) and three size ways.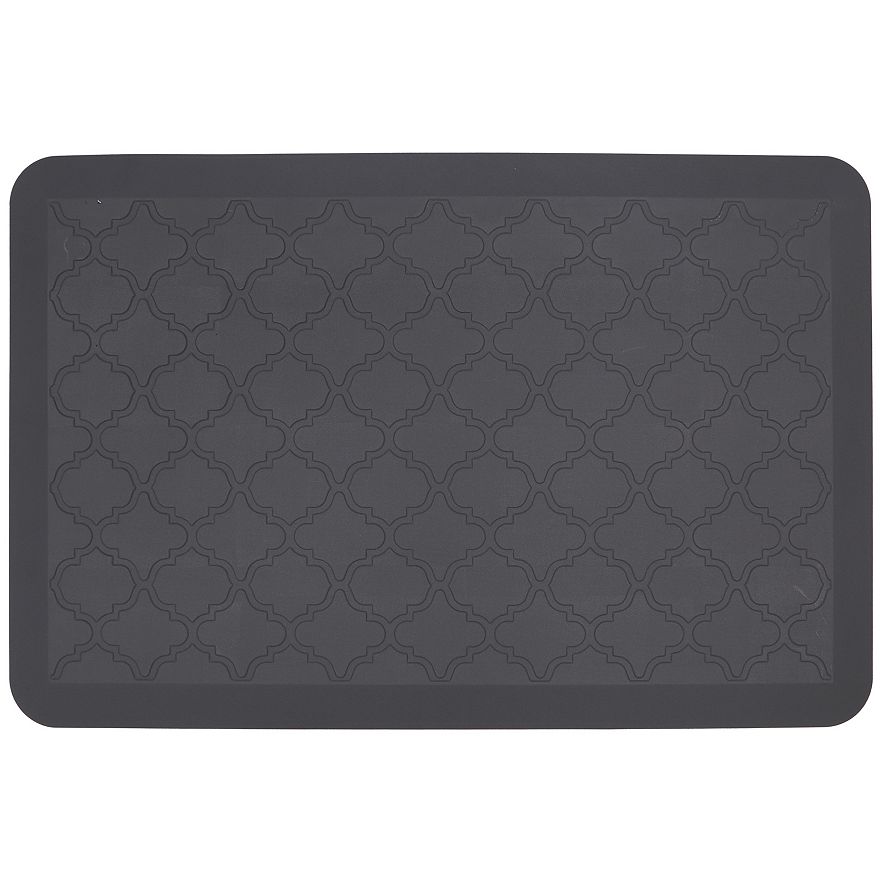 Is your laundry room a challenge in need of updating?  Not every overhaul needs to cost a fortune!  I'm inspired now to tackle my laundry room this spring… how about you?
Find more laundry room inspiration, click here.