We're in the midst of summer and it's the perfect time to gather friends and family!  I love to keep my summer entertaining super simple and party platters are the perfect way to offer an impressive spread with a minimum of fuss.  I've gathered some inspiring assemblages for you here today, so you can plan your own party with ease — from soup to nuts.
Festive fruit platters are always refreshing but the plethora of in-season fruits right now make the options even more delightful.  Think outside the box for a pleasing presentation.
Appetizers can often serve as a main course if they are hearty and plentiful!  Everything from a simple cheese and cracker platter to a meatier spread will keep your guests munching and happy.  Consider a tiered tray to increase the offerings while keeping valuable table space free.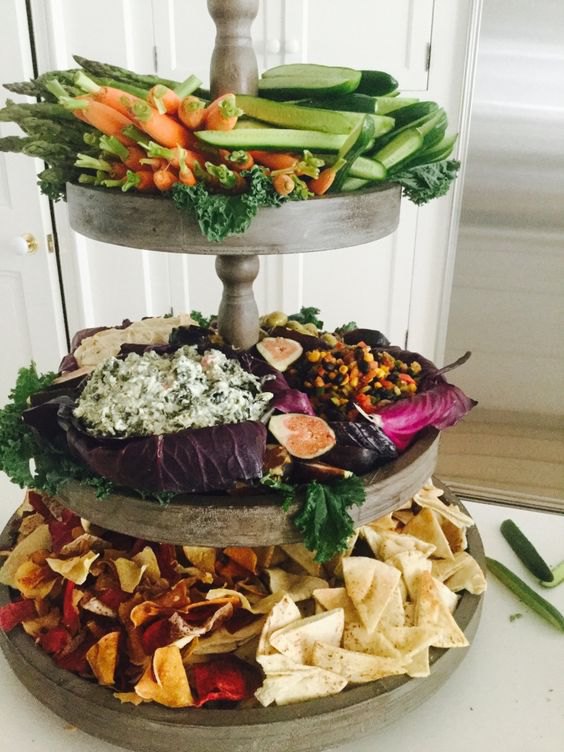 Main courses don't have to be dished out separately!  Load up a platter with kabobs, hearty finger foods,  sandwiches and other main course fare for easy picking for your guests.
Dessert platters are always a crowd favorite.  Pile your sweet treats creatively on a platter and pass the goodness around.
Party platters make for an easy clean-up as well — fewer serving pieces make light work, no?  Your party guests will appreciate this no-fuss approach to entertaining and you will be able to relax and enjoy their company.
Make sure the rest of your party looks as good as your platters with the perfect outdoor decor! This summer pop of color and welcoming set up is sure to have your guest impressed.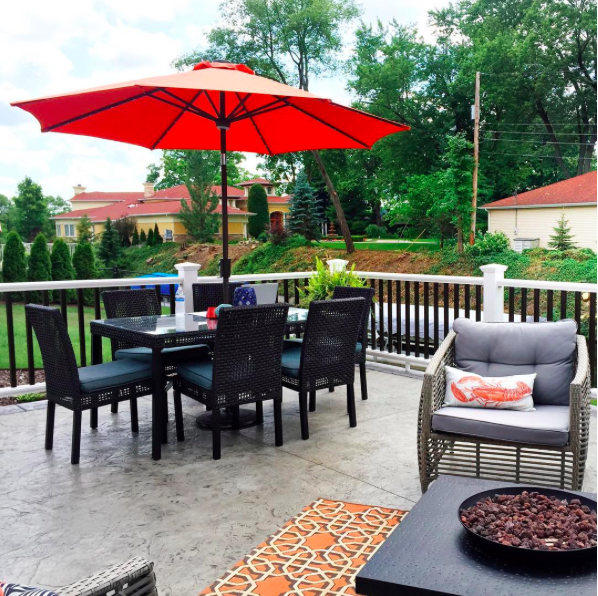 Find more inspiration on my blog, Decor & More.