Do you want to add vintage touches to your home, but aren't sure how? Do you love to go to flea markets, but aren't sure how to incorporate the treasures you find into your home? Whether you want to add some small vintage touches or go all out, I've got some inspiring vintage style ideas for your home.
Mix Old and New for Vintage Style
My favorite way to add vintage style to a room is to mix old and new pieces.
In our living room, we have a modern sofa and armchairs, but older pieces give it a more vintage style. An old typewriter (my husband's grandmother's, from 1891), a vintage Coke crate, an antique dough bowl, and my grandmother's banner from winning a speech tournament in 1938 all contribute to a more vintage feel in the room.
The key to adding vintage style to a room is to balance old and new. In our dining room, our table is surrounded by old and new chairs: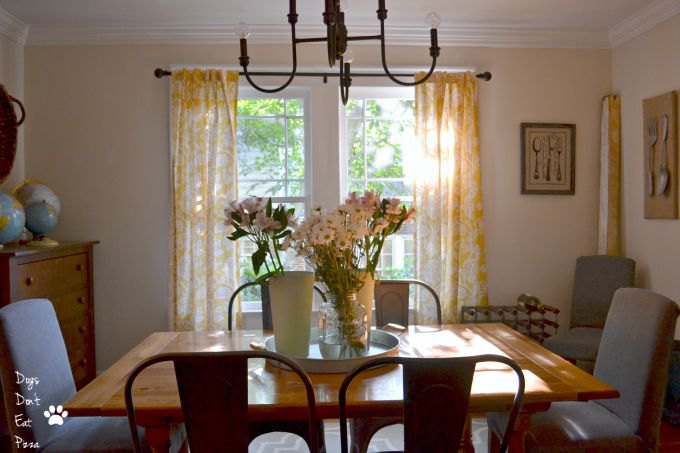 Vintage-style curtains and a wrought iron-look chandelier – both new – balance with an old barn beam, antique chest, and globe collection to create a collected vintage look.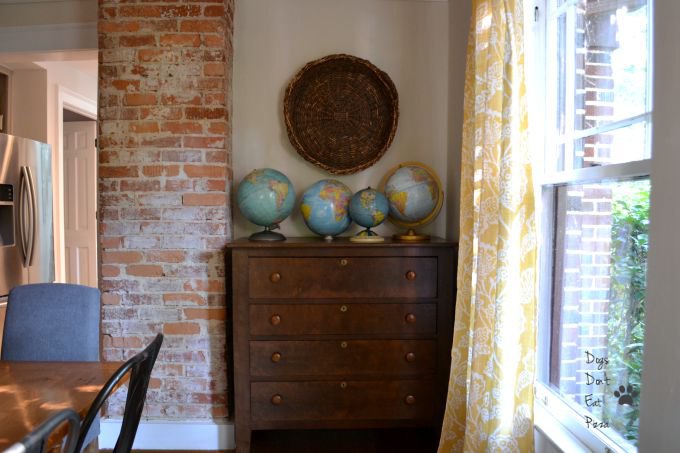 If you want to go all-out with your vintage style, check out this bathroom from Funky Junk Interiors: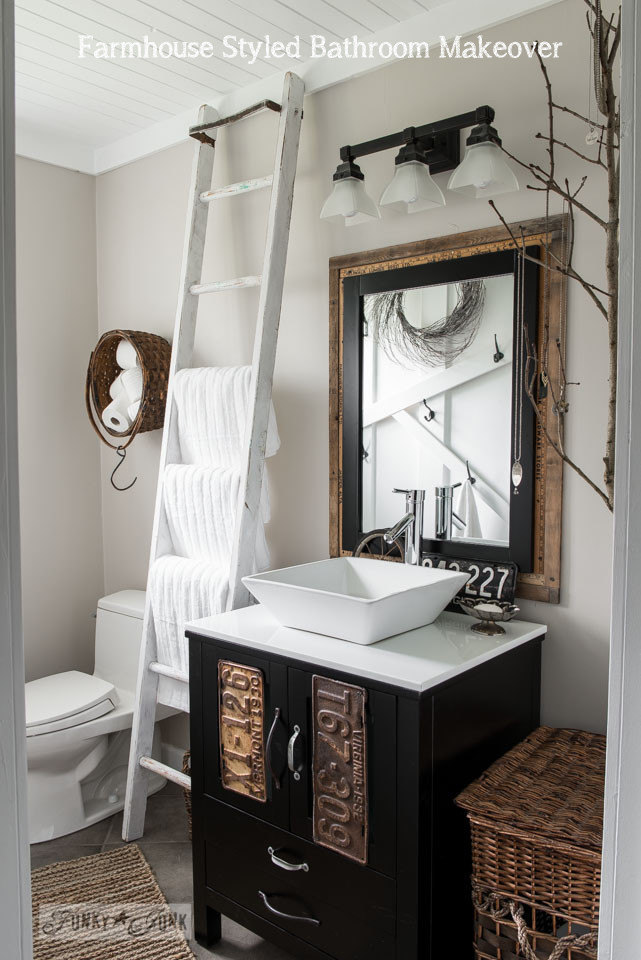 From the vintage license plates on the vanity to the old yardsticks framing the mirror to the ladder for towels, this room oozes vintage style.
If you like the industrial look, click HERE for how to add industrial touches to your home.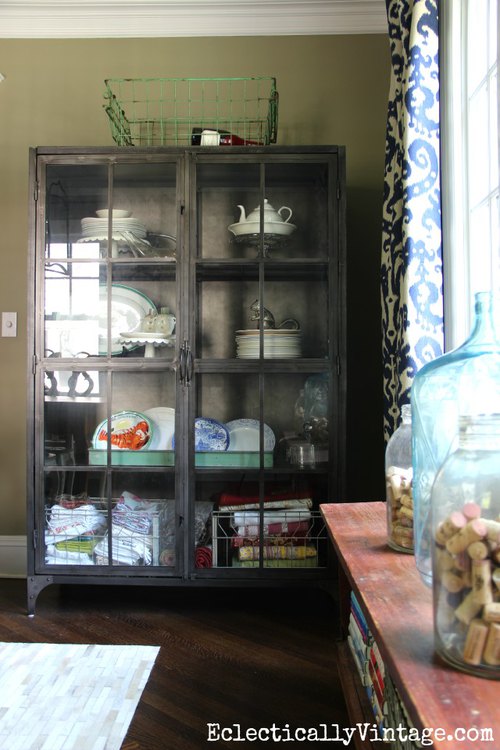 Repurpose Old Items into New Decor
To add vintage style, repurpose old items into new decor. For example, vintage suitcases, stacked on top of each other, make a great night table or end table: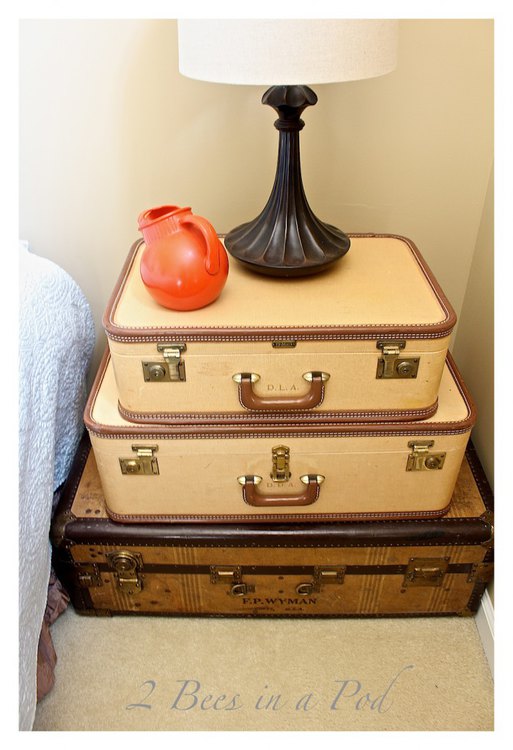 To add vintage touches to my kitchen, I turned an old Coke crate into a spice rack: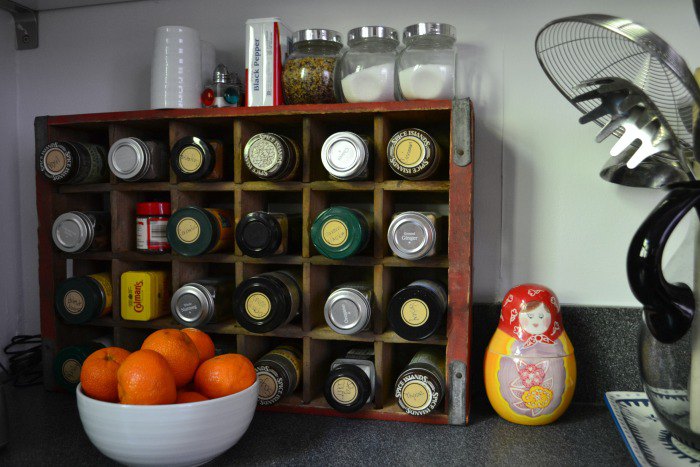 You can find old suitcases and Coke crates at flea markets. They are an inexpensive way to add vintage flair (and great storage!) to your rooms.
Small Vintage Accents with Big Impact
Even the smallest accents can add a big vintage style impact in a room. For example, in our beige, boring master bathroom, I made builder-grade light fixtures look more industrial-looking by simply adding Edison-style light bulbs.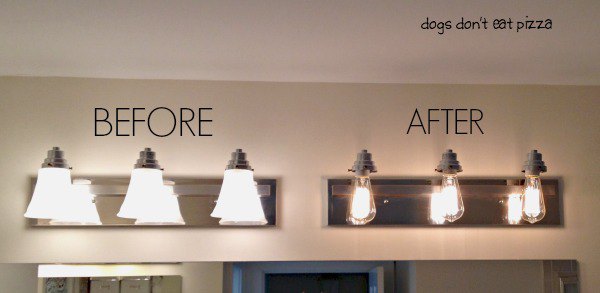 Or add a fun area rug for a vintage touch: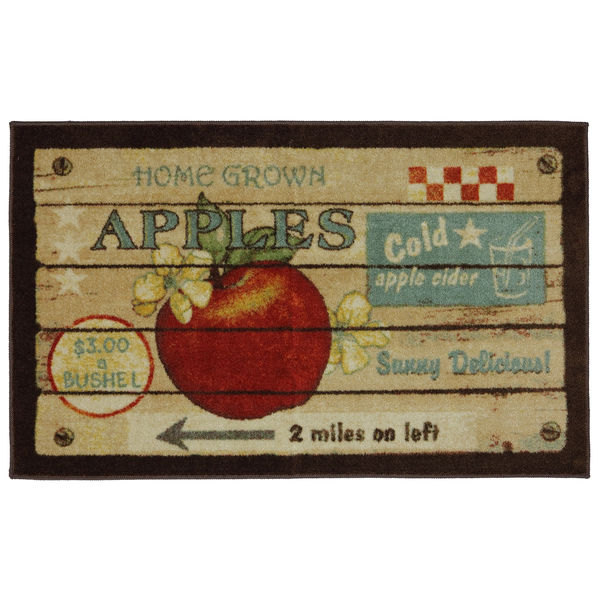 How cute would that be in a kitchen or entry way?
For more vintage-style decorating ideas, check out these posts: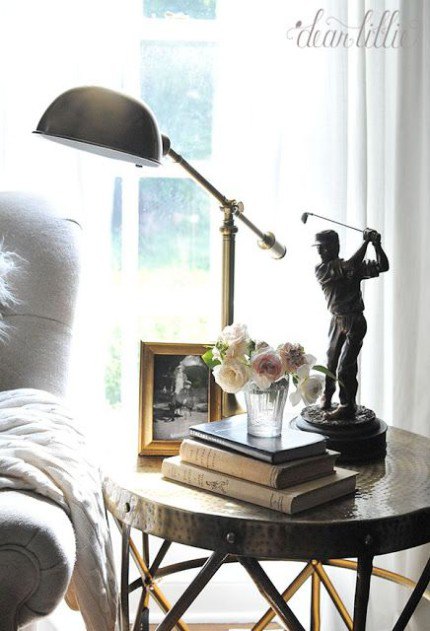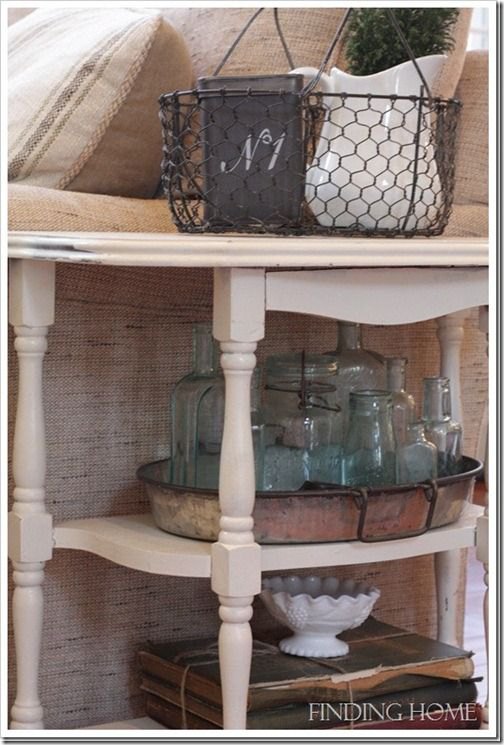 How do you add vintage style to your home? What vintage decor inspires you? I'd love for you to share your thoughts in the comments!