Fall is the ideal season to bring natural tablescapes to life. Texture and color abound during the autumnal months and are often right outside your door or as near as the closest grocery store.  If you are longing for a simple but beautiful tablescape for your fall dinners, I have assembled some amazing inspiration for you.
Start with the great outdoors.  
A walk around your backyard or in the neighborhood park may be all you need to adorn your table with beautiful natural elements.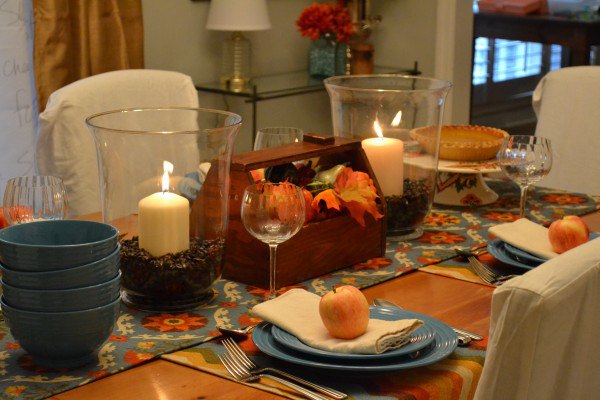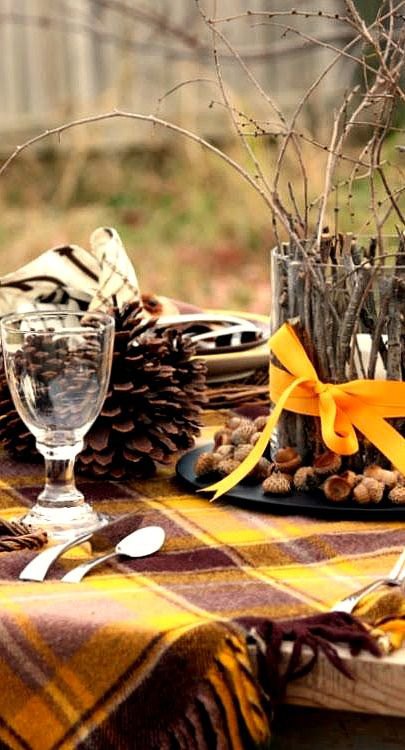 Sweet Something Designs
Indeed Decor
The use of simple natural elements such acorns, moss, berries, and twigs combined with some rustic terra cotta or glass create a beautiful and simple assembly.
Make a trip to the grocery store. 
Try one you don't normally frequent for a fresh perspective.  Check out their produce and floral areas to see what's new and different, such as wheat sheafs or unusual greenery.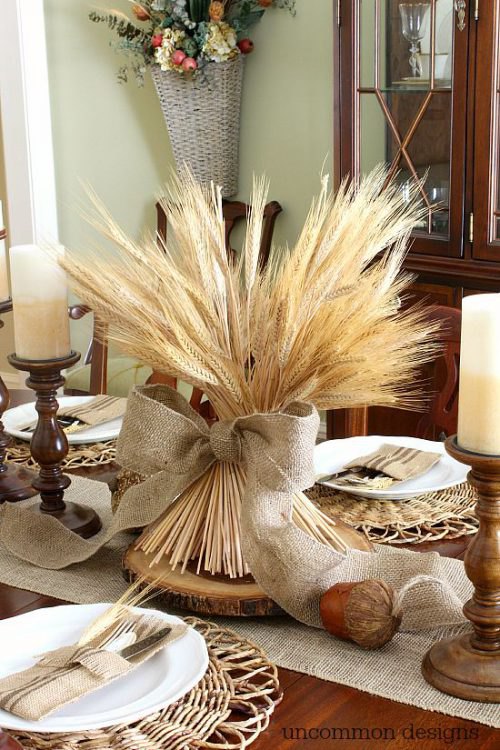 Uncommon Designs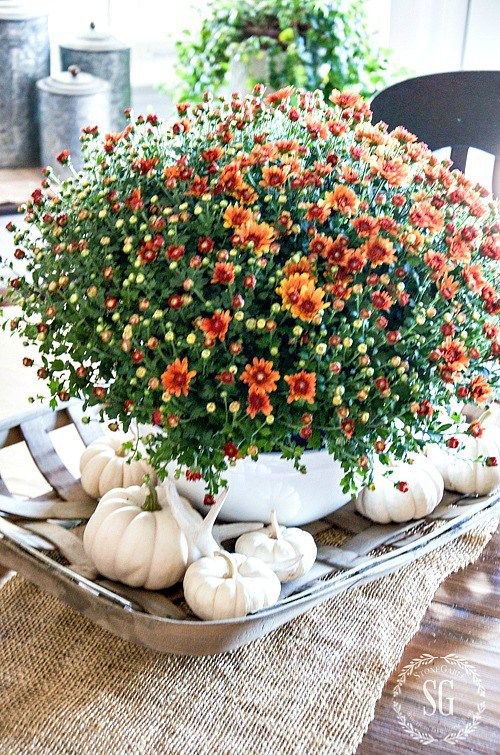 Stone Gable
A grocery store mum with a few white pumpkins in a rustic basket create a perfect focal point for this table.  Mums aren't just for porches anymore!  And speaking of pumpkins, most supermarkets carry pumpkins in beautiful hues of greens, blues, and grays for a neutral look.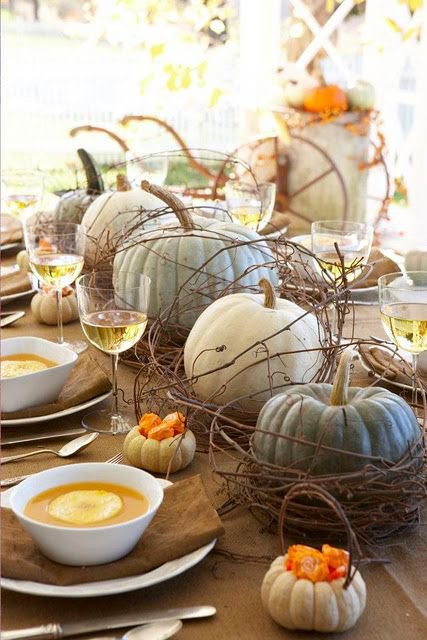 Travelshopa
Think outside the box for your table decor. 
Consider letting your food take center stage on your table, like these gorgeous arrangements.  Spread out your fare in a modern version of the cornucopia for a lovely display.
My Style Vita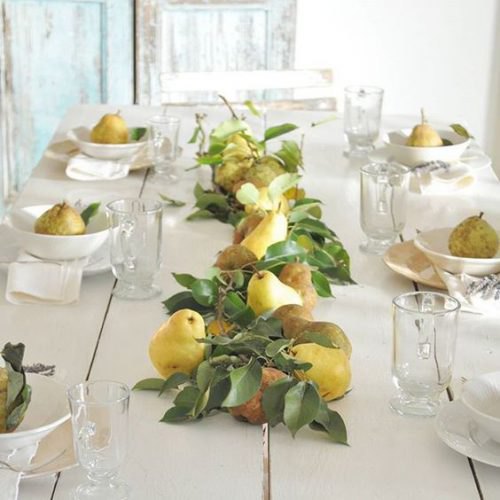 Buckets of Burlap via Instagram
Keep it simple. 
Sometimes the most minimal table decor is the most beautiful.  I'll let these images speak for themselves.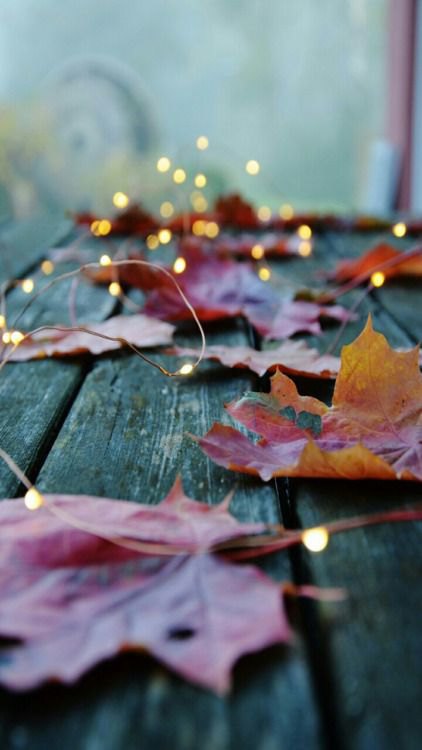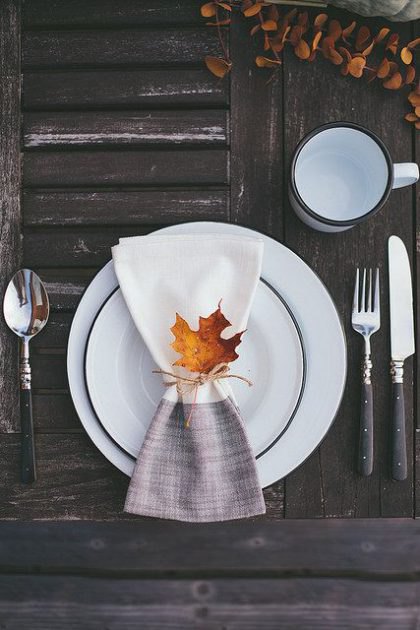 Macademia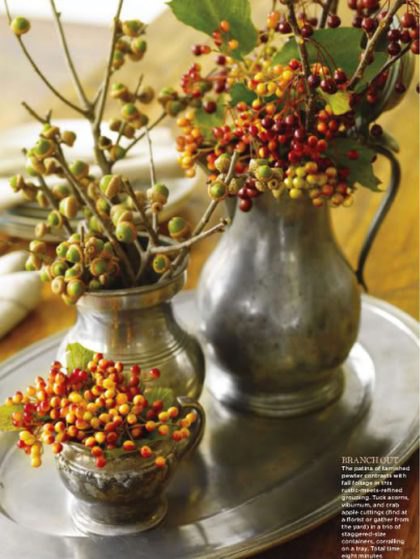 Indeed Decor
So what's speaking to you this fall season for your table decor?  Natural elements or something more formal?
Find more home decor inspiration and DIY on my blog, Decor & More.