I love decorating for fall. Unlike decorating for specific holidays, fall decorating can be left out and enjoyed for months. Plus, the warm colors make my home feel cozy and comfy.
Decorating for fall doesn't have to break the bank, though! Here are some inexpensive, easy fall decorating ideas that will warm up your home as the weather gets cooler.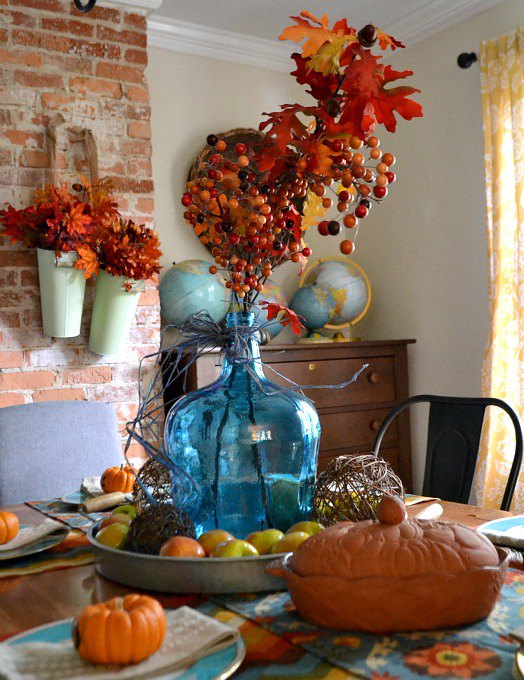 I decorated our home for fall using items from craft stores, discount stores, and second-hand stores and sales. The leaves and berries on the table and in the galvanized buckets hanging on the brick came from a craft store – on sale and even less with a coupon!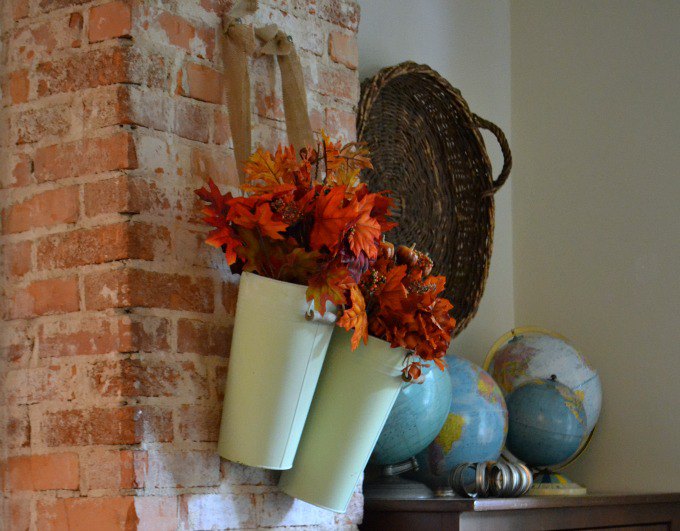 The galvanized flower buckets are from an estate sale, and the burlap came from my craft stash (but you can find burlap like that at craft stores for a few dollars). You can create the same look with new galvanized buckets by painting them with some chalky-finish paint and then lightly distressing them with fine-grit sandpaper or steel wool.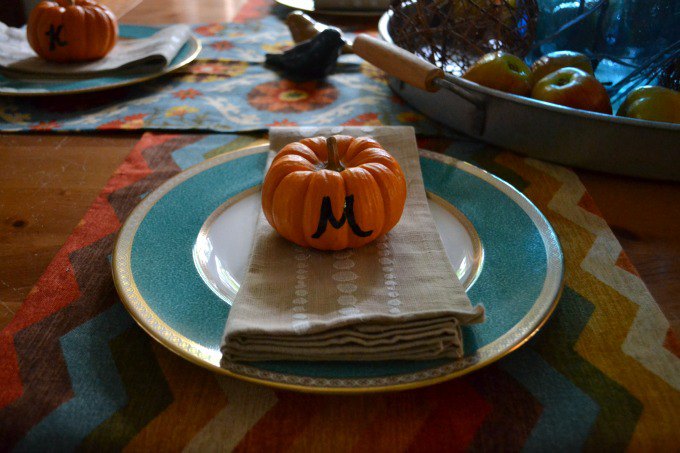 Mini-pumpkins from the grocery store make great place card holders. Add your guests' initials or names to the pumpkins with a paint pen or Sharpie and place them at their seats.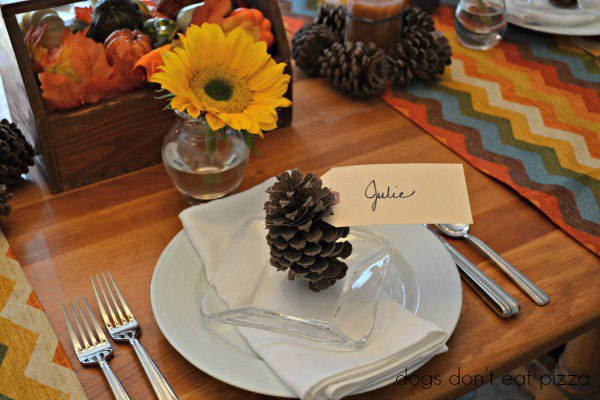 Pine cones make great place card holders, too. Collect pine cones from your yard and bake them in a 200 degree oven for about 30 minutes (to kill any lingering bugs that might be in them). Add a card or mailing label to create a festive fall place card.
You can make table runners easily and inexpensively from leftover fabric:
Measure and cut the fabric and then glue or sew a hem to prevent fraying. It's a super-easy project that takes less than an hour to complete! I like layering a few runners going different directions on the table, to give the tabletop some texture and interest.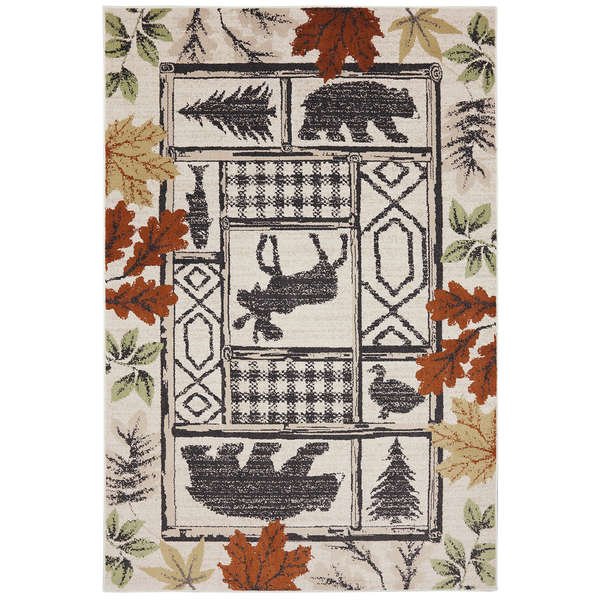 Adding a small rug to an entry or room makes the room feel warm and cozy. This throw rug with autumn leaves and fall colors is from Mohawk Home's sister company, American Rug Craftsmen.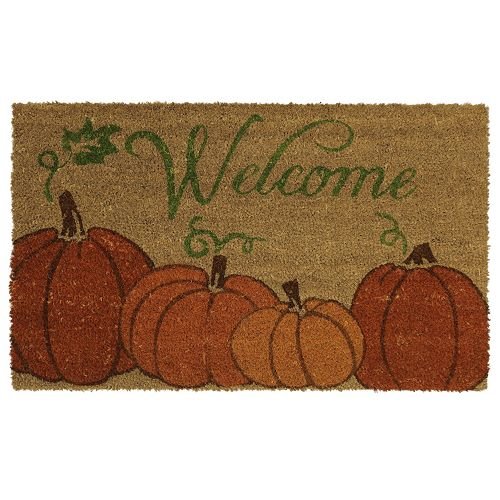 The fall decorating can start at the front door with this pumpkin patch door mat.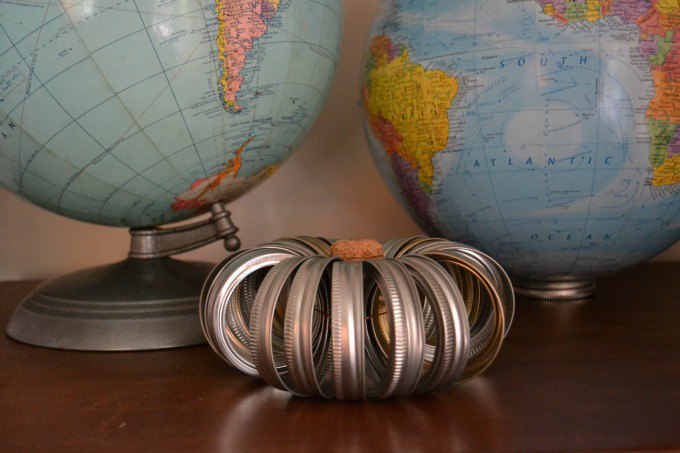 Speaking of pumpkins, it's easy to create a pumpkin from mason jar lids! A friend gave me these lids, but you can find them at thrift stores or maybe even in your own home. Fasten them together with copper wire, and add a cork in the middle for the stem.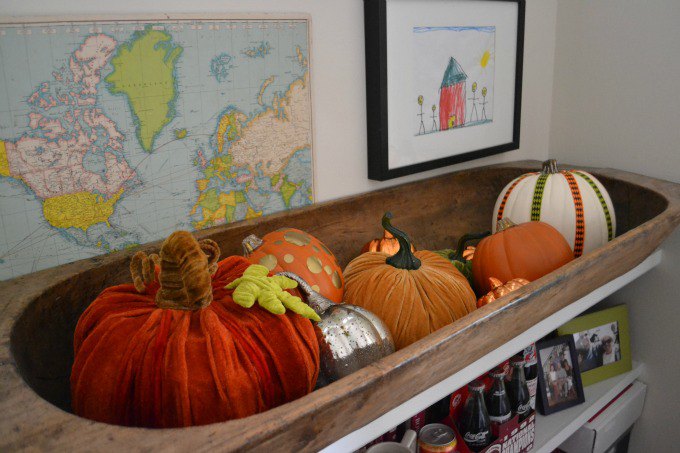 This is my favorite fall decor in my home: Different pumpkins with different textures – fabric, mercury glass, copper, even plastic – all from Marshalls and Michaels. All live happily together in my antique dough bowl that I got at a flea market.
Do you decorate for fall in your home? We'd love for you to share your inexpensive, easy fall decorating ideas in the comments!