Outdoor living has evolved. Now, the furnishings for your porch or patio look like they could just as easily be found in a living room indoors. Because of that, homeowners are now merging indoor and outdoor spaces to create a consistent design and feel. Here are some creative and budget-friendly ways to achieve indoor/outdoor living with style in your home.
Furnishings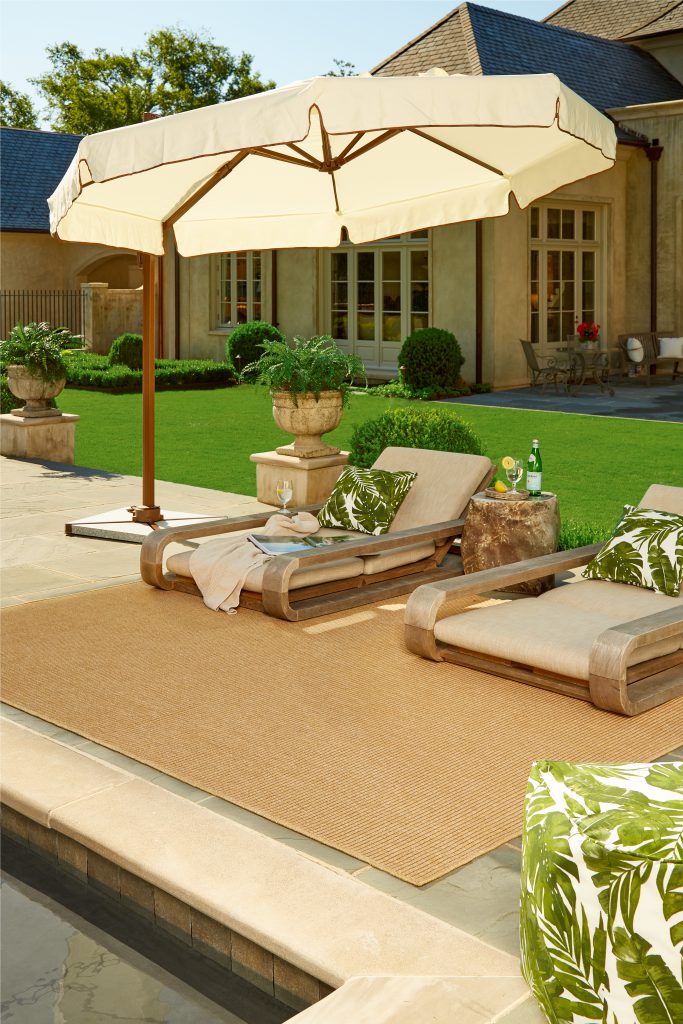 This (above) patio is cozy and comfortable enough to be your hangout space all day long! Pillows in outdoor fabric add pops of color, and, just like in an indoor space, a coffee table or end tables add a spot for drinks or books. The rug ties the space together!
Rugs
Outdoor rugs have several purposes. They can soften the space, brighten it up, tie a look together and also add comfort underfoot, especially during the summer season when concrete gets hot.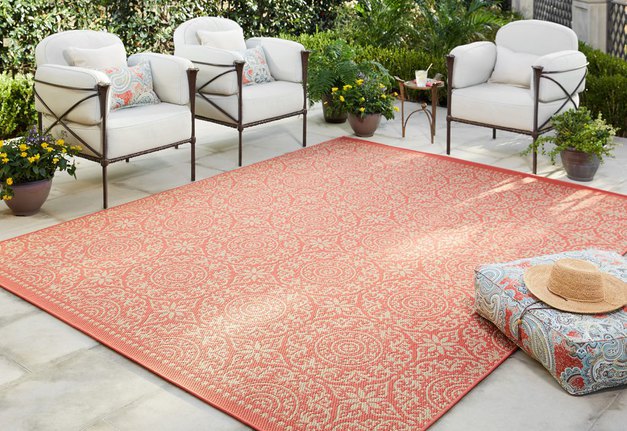 Curtains
You can further soften an outdoor space and make it feel more like an indoor room by using outdoor curtains.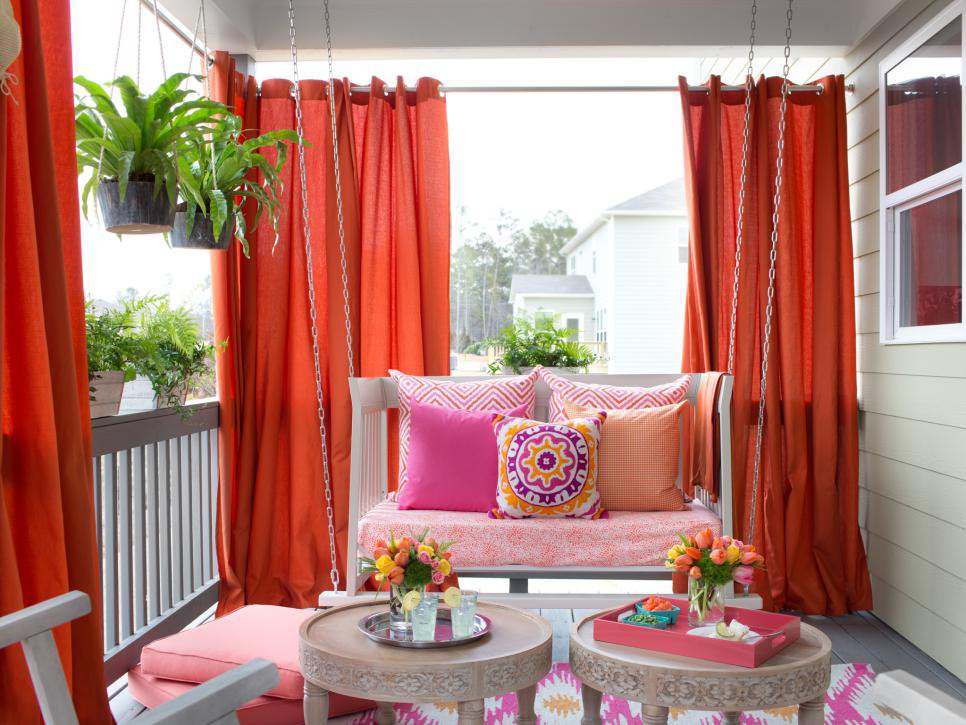 Lighting
Don't forget lighting in your outdoor decor. For an easy lighting solution, try outdoor LED string lights. No hard-wiring or electrician needed!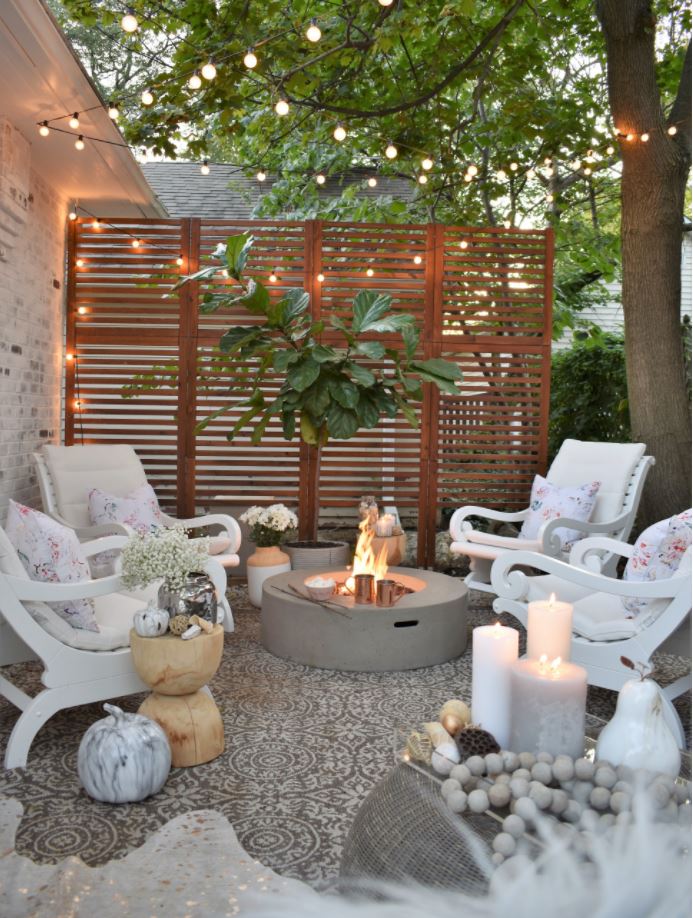 If you want to take your kitchen outdoors too, build a grill cart or add a weatherproof island.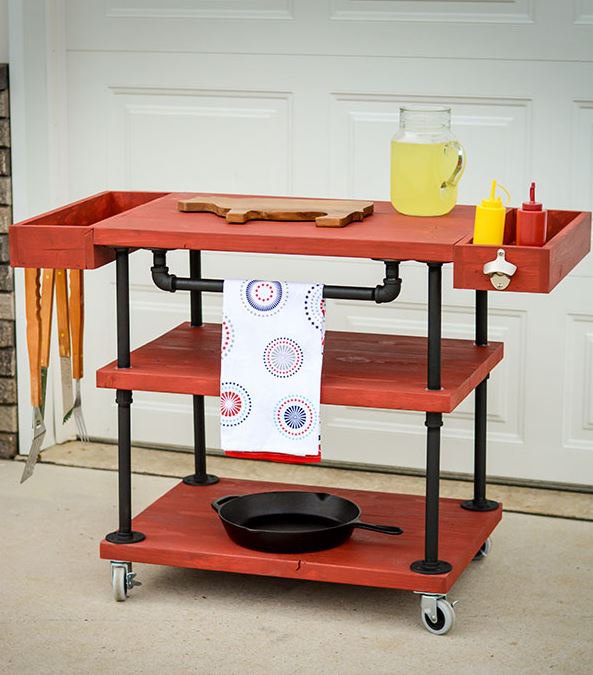 Tablescaping
And finally, set a beautiful table for your gourmet meal!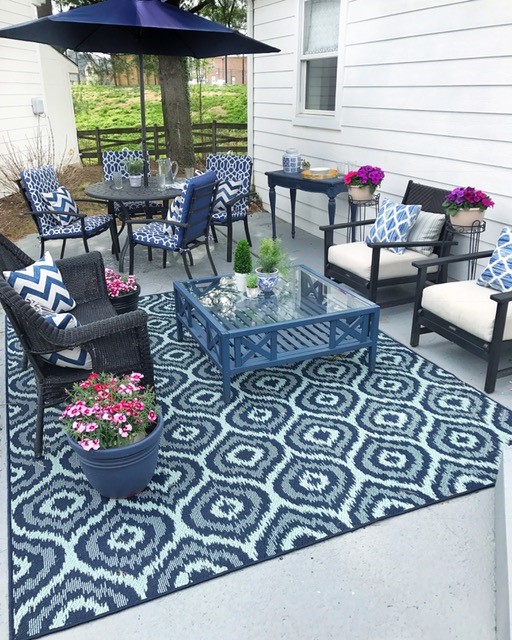 So get outside! Move your indoor living to the great outdoors, with style!