I love to entertain outdoors!  It can be the simplest way to entertain, and who doesn't want simple during the spring and summer months??  All it takes is some preparation and organization and you will be able to join your guests in the fun, instead of working throughout your party.  I've pulled together my favorite tips for hosting a successful and stress-free soiree for you today.  Feel free to add your own in the comments!!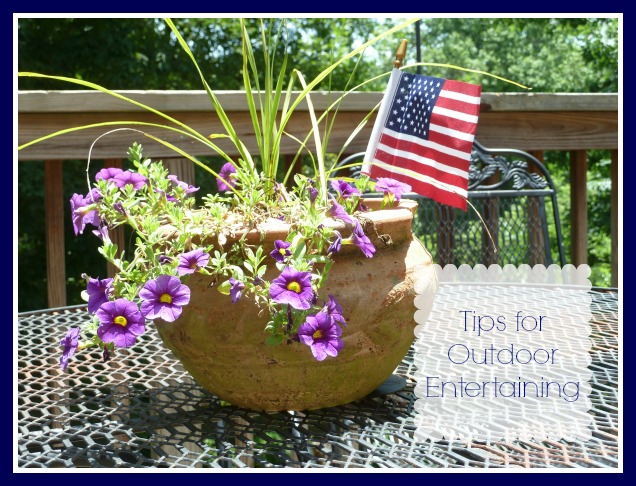 In the days ahead of your party…
Prepare your outdoor space.  Mow your lawn, trim bushes, deadhead flowers, and string your outdoor lights.
Prepare as many of your food items ahead of time as possible, such as chilled salads and dips, or lemonade.  You could also marinade your meat a day or two in advance.
Gather extra seating if necessary.  Add a bench or two, a couple of folding chairs, or simple stools.  Borrow from friends or neighbors if you can.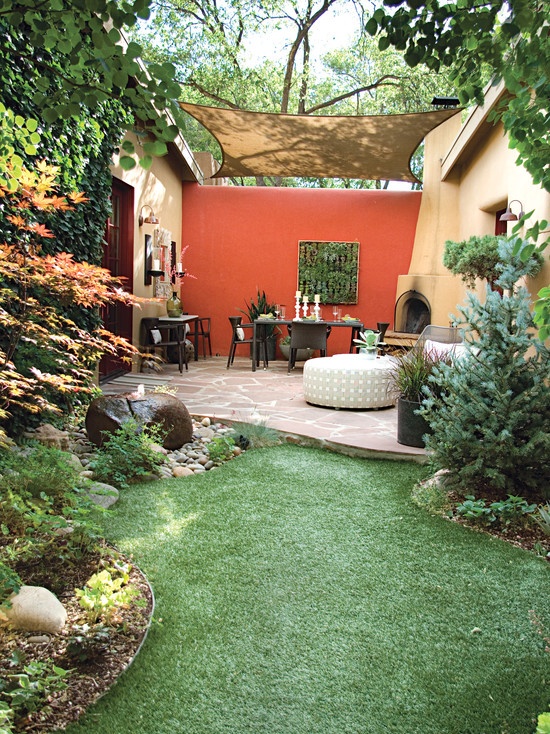 On the day of the party…
Cut up fruit and veggies, complete food preparation.
Ice down your beverages if you're using single serve bottles or cans.
Spray your outdoor space for bugs.  I use a fogger a few hours prior to the party to chase away as many insects as possible.
Set up lawn games.
Set up your buffet with utensils, serving pieces, napkins, and plates.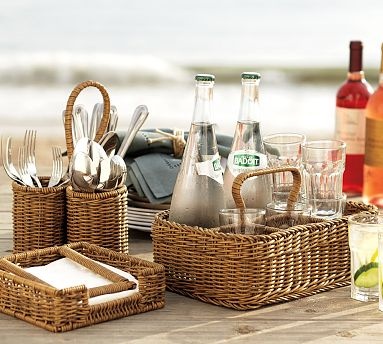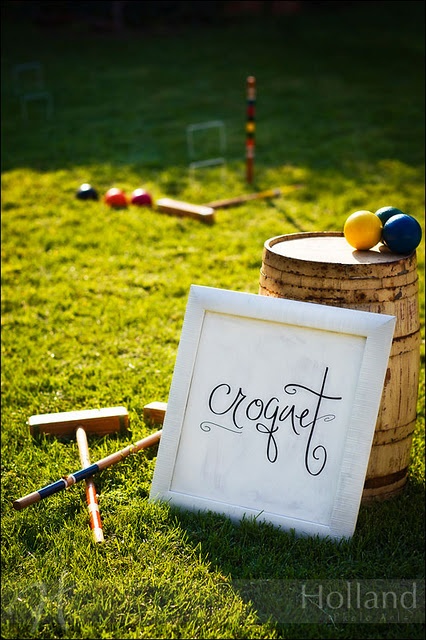 Party time…
Make it a "serve yourself" affair.  Point your guests in the right direction and then let them help themselves.
Light candles and hang garden lights.  I use citronella candles for double duty of bug control and ambiance.
Have extras handy!  You may need more napkins, ice, cups, dinnerware, or even toilet paper.  Stage them for handy access if needed.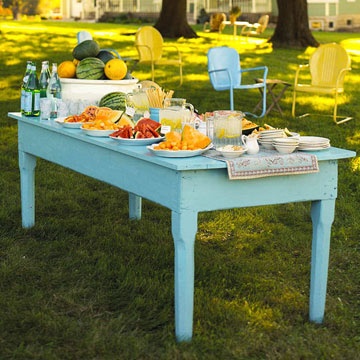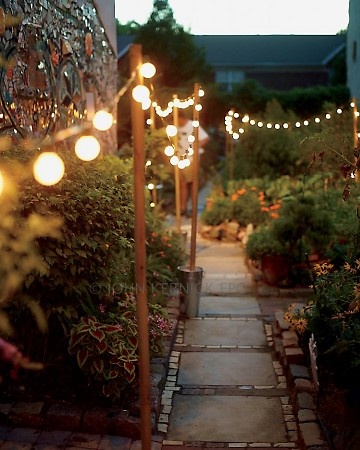 More ideas…
Consider serving room temperature foods, such as beef tenderloin or a caprese salad,  that don't have to be re-warmed or kept chilled.
Think of a "signature drink" for your get-together, like a specialty margarita, to make the party extra special.
Have a Plan B in case the weather goes south before or during your party.
Don't neglect the inside of your house, especially if it's your Plan B!  Do a quick pick up/clean up ahead of time.
Remember the kids.  Add a couple of kid-friendly activities, like bubbles or sidewalk chalk, to keep young ones out from underfoot and entertained.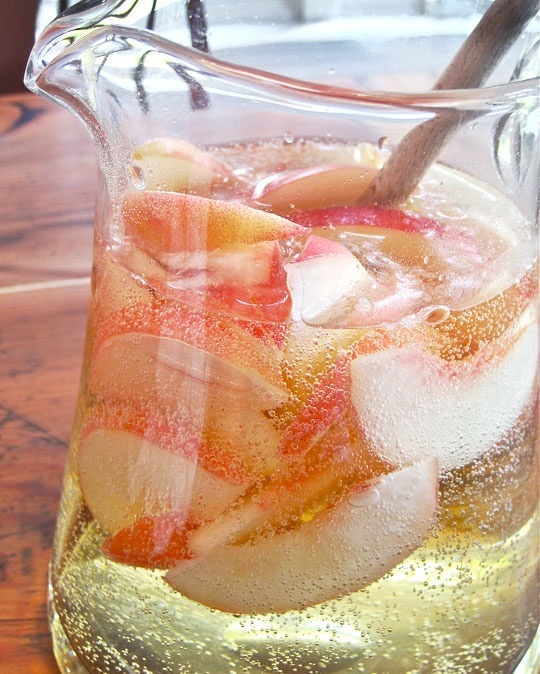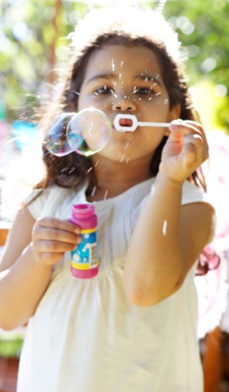 And finally… relax and enjoy!   Entertaining can be fun when you're well-prepared.
What other outdoor entertaining tips can you think of??  Please share!
Find more entertaining and decorating ideas on my blog, Decor & More.