Want a fun and easy idea for a party or brunch? Host a biscuit bar!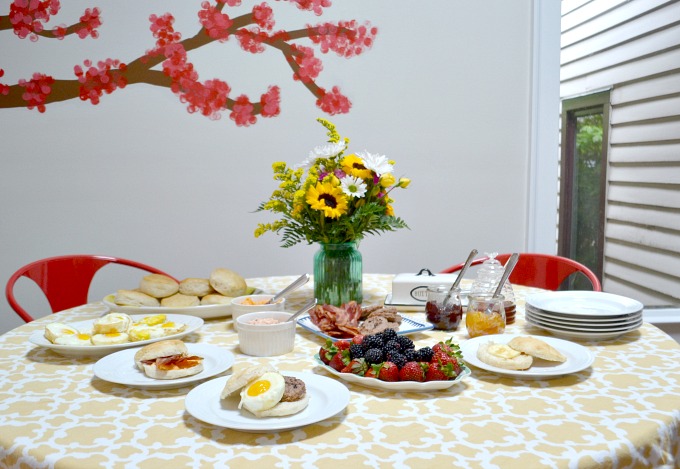 I love meals like this, because everyone can make something that they will enjoy!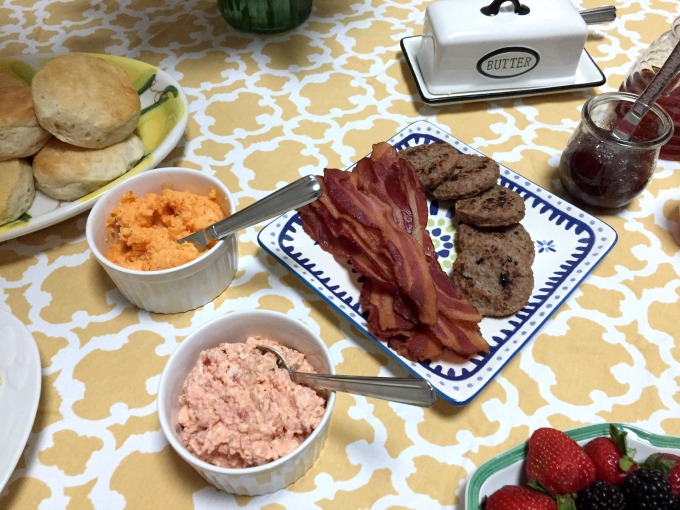 For our biscuit bar, I went with a more traditional breakfast spread. I served:
Biscuits, of course. To make this meal even easier, use store-bought biscuit dough.
Baked eggs (see recipe below)
Bacon
Turkey sausage
Deviled ham spread (or just slices of ham)
Pimiento cheese
Assorted jellies and jams. Our favorites are strawberry jam and orange marmalade.
Honey
Butter
A platter of fresh berries provides a sweet and healthy treat, as well as a pop of color on the table.
To make baked eggs, preheat your oven to 350 degrees. Grease the cups of a muffin tin with butter or cooking spray; do not use muffin tin liners for this recipe. Crack one egg into each cup of the muffin tin.
(Alternatively, if you prefer scrambled eggs or omelettes, you could whisk the eggs together first, then pour a ladle-full into each cup. You could even mix in herbs or cheese with the eggs before baking.)
Sprinkle each egg with a little salt and pepper. Bake for 15-17 minutes until the whites are set.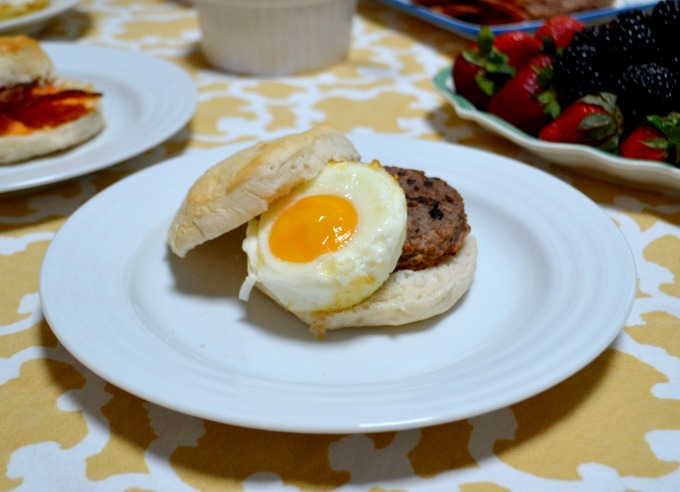 They end up the perfect size for a biscuit sandwich! Above, my son made a sausage and egg biscuit.
For a Southern twist, try pimiento cheese and bacon: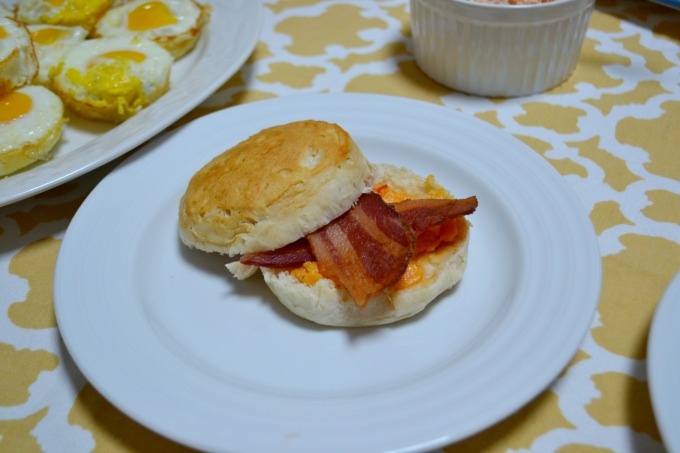 For a sweeter treat, try my favorite: butter and honey.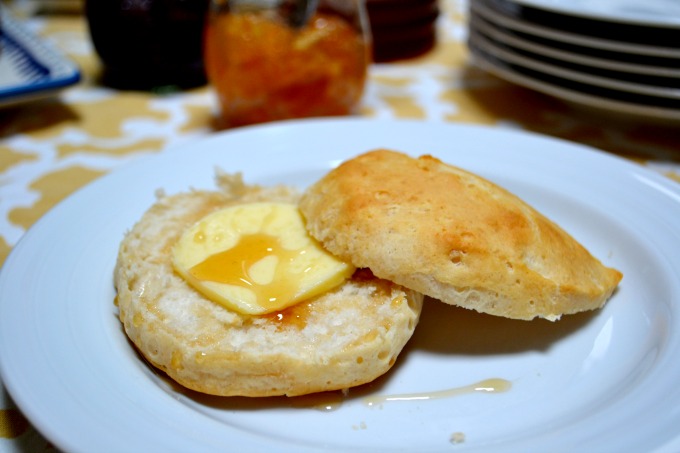 The combinations are endless! You could serve something more fancy, like smoked salmon and capers, or put a Mexican twist on the biscuits with salsa and cheese.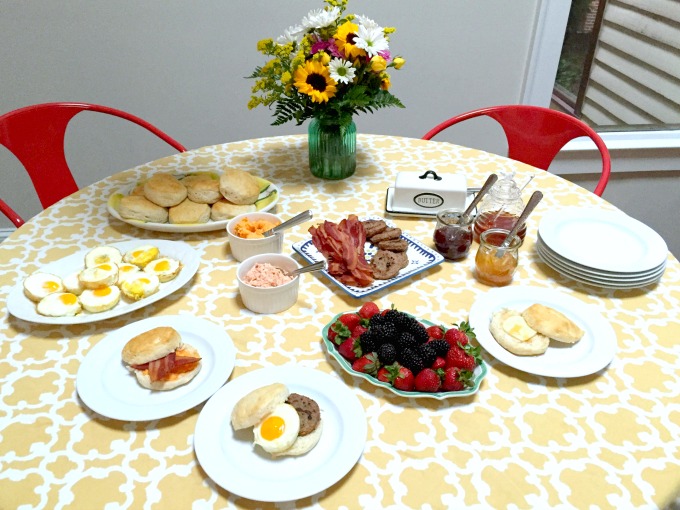 What would you add to your biscuit bar? Share in the comments!