Finally, summer is here! It's official, even if the calendar might disagree. It's time to move outdoors, sweat a little, soak up the sunshine, swat a few mosquitos and breathe the fresh air! If your summertime plans include backyard fun, it might be time to spruce up your space with these patio trends for 2013.
The best way to bring your patio into 2013 is to treat it like an outdoor room and decorate it as such!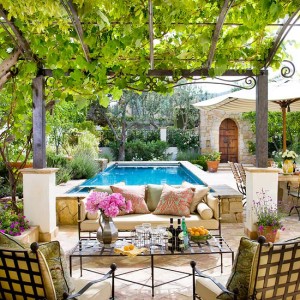 1. Add pillows to your furniture in fun outdoor fabrics
There's no reason why lounging outside can't be done in peak comfort, with the wide variety of versatile outdoor fabrics and pillows available today.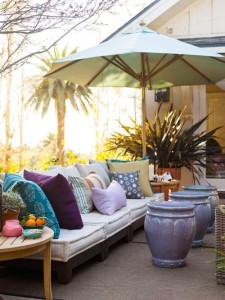 2. Bring in outdoor rugs for comfort and color
A great outdoor area rug helps define your outdoor space(s).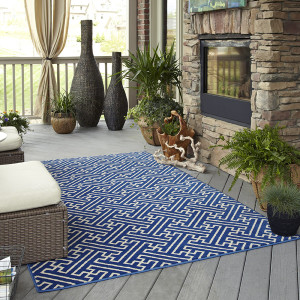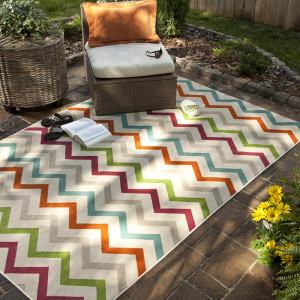 3. Shine! With beautiful outdoor lighting
Chandeliers with candle light add the perfect ambiance to an outdoor feast!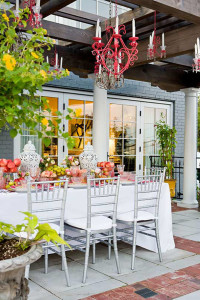 Or swag some string lights overhead…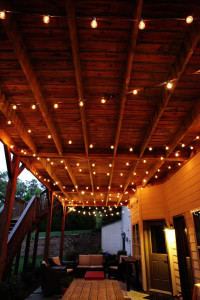 4. Amp up the color!
Don't be afraid of color outside! Nature is bright and happy, and this is the perfect place to try new color combinations you might be a little nervous about using indoors.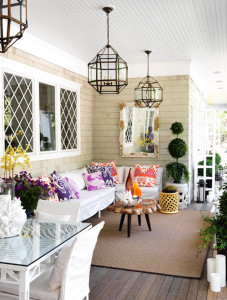 5. If you're willing to do a little construction…
Stamped concrete is a trendy look for patios right now. It's an inexpensive way to get a stone look, and it's a project you can easily do yourself.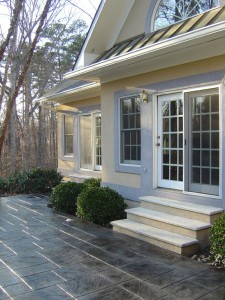 Stamped concrete can even be made to resemble wood planks.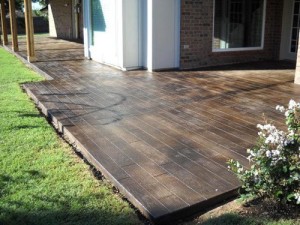 Or top your old, worn concrete patio with a simple wooden deck to warm up and beautify the space.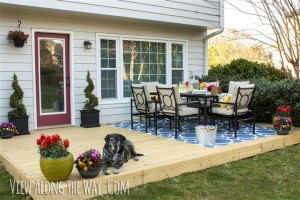 Create the feel of zoned areas by using multiple flooring options in the same space.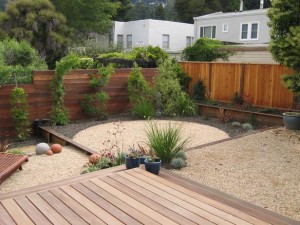 Use these tips to make your outdoor space feel fresh and comfortable, and enjoy relaxing with your friends and family in the warm summer months ahead!
Written By: Kelly Marzka 
Home Blogger | View Along The Way