Many people view Labor Day as the end of summer, but the calendar gives us a few more weeks to celebrate the season.  And with the weather cooling slightly as we head into fall, these days are perfect for hosting a late summer mimosa bar to bid summer adieu.    Gather your girlfriends and plan a simple midday soiree with these ideas.  Having a designated beverage — the classic mimosa — simplifies the planning, but you don't have to stop there!
The idea behind a mimosa bar is simple — chilled champagne, glasses, and juice selections for guests to self-serve.  It's your presentation and the add-ons that will make yours memorable.
Keep it simple or go all out?? 
Decide how relaxed or how formal you would like your party to be and go from there.  Will you set up your mimosa bar on the back deck or kitchen or in your formal dining room?  Are you bringing out your glassware or galvanized buckets?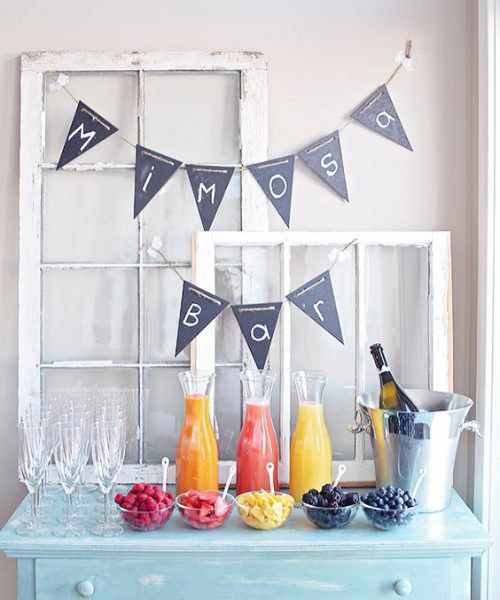 Convey the Moment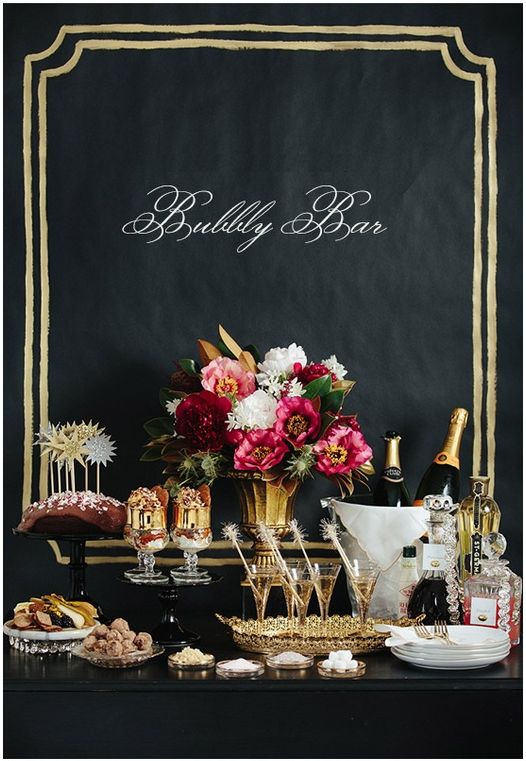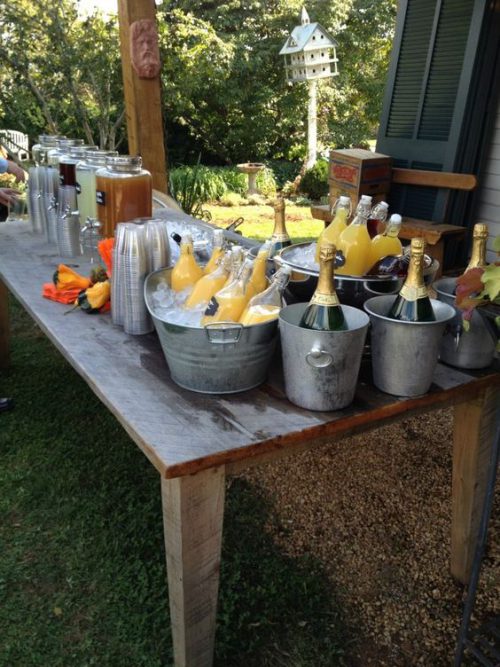 source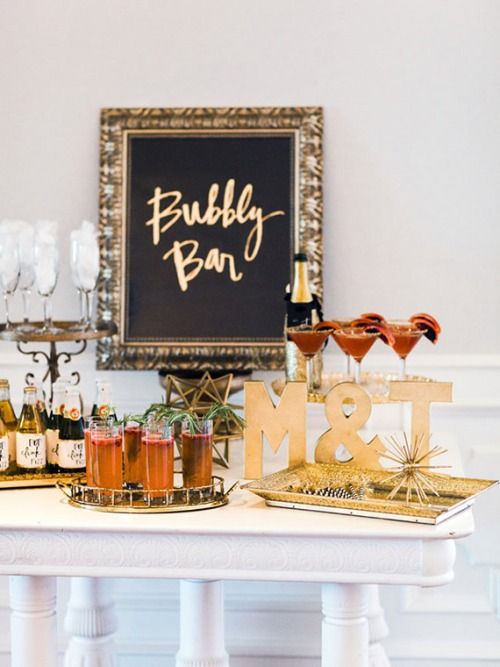 Decide on your juices and any extras. 
Today's mimosa bar offers more than just orange juice.  Include cranberry, guava, or mango juices in your spread, being sure to label each one.  A sugar-rimmed glass or champagne ice cubes would be festive extra touches, too.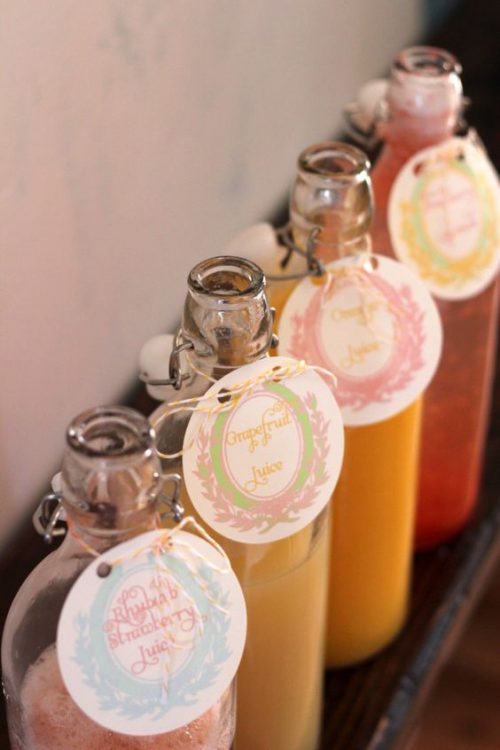 Kojo Designs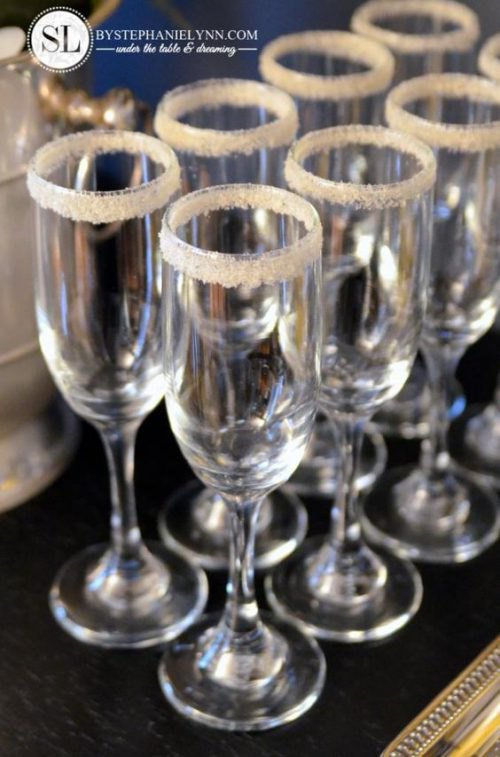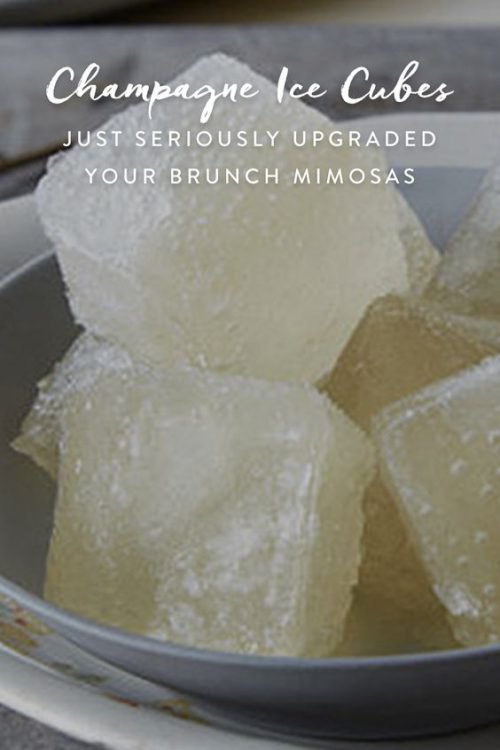 I love the idea of added fresh fruit garnishes or a scoop of sorbet to up the refreshment factor in your mimosas!  After all, extras can make all the difference!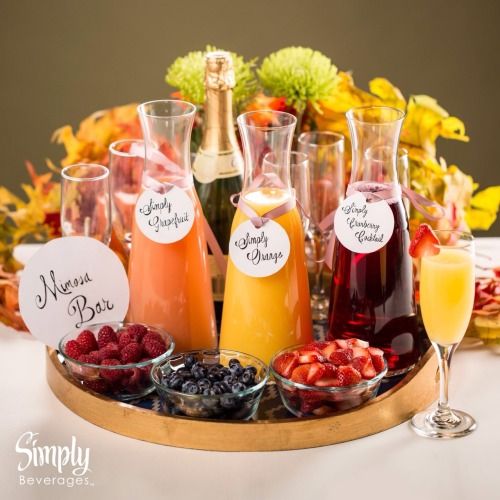 Simply Beverages via Fab and Luxe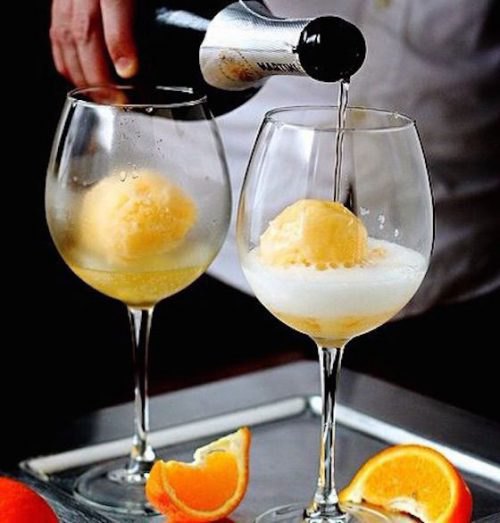 Lydi Out Loud
Add the cute sign! 
Several of the images above showcase creative signage for your mimosa bar.  It can be a banner, chalkboard art, or framed piece.  DIY your favorite or search Etsy shops for inexpensive printables, but don't skip this step that pulls it all together!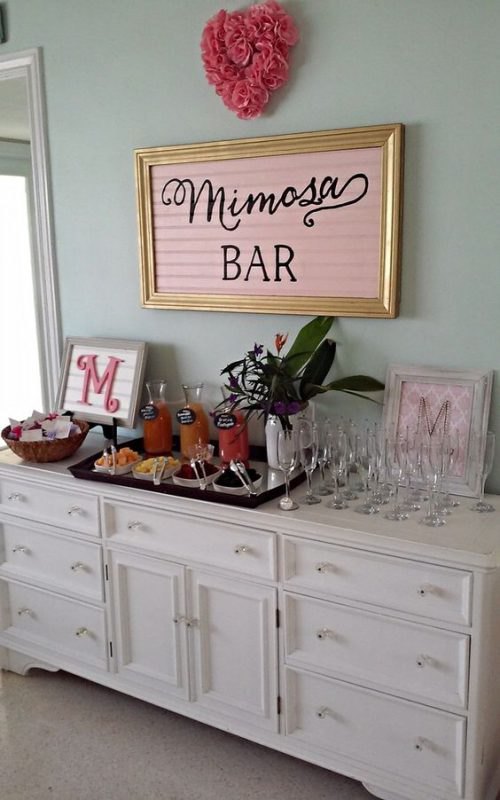 mimosas & moonshine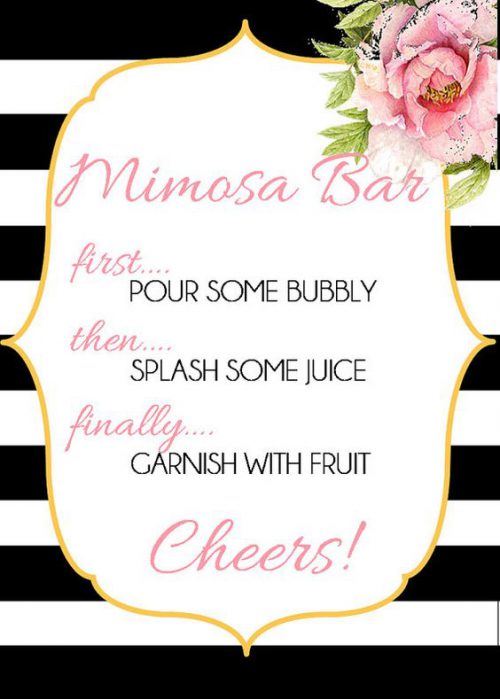 Etsy
Choose your Saturday or Sunday morning, invite your friends, stock the bar, and give summertime a sweet send-off until next year.  Cheers!
Find more home decor and entertaining inspiration on my blog, Decor & More.