I don't know about you, but at my house eating is just as important as the presents come Christmas Day! My Momma always taught me presentation is important. For yourself, your gifts, and your dining room. A lot of things have changed since Momma hosted Christmas at her house. She and I don't exactly share the same style but I think this Holly Berry table setting below is something she can be proud of.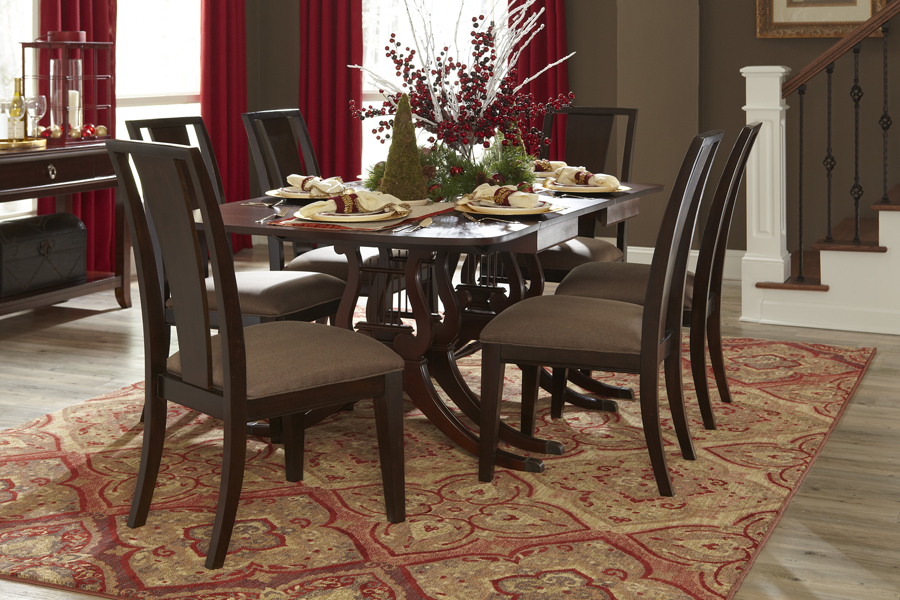 CENTER PIECE: First of all there needs to be a center piece. I like to think of it as a statement maker. This has the contemporary "look" but still pulls off the traditional holiday feel with holly berries and greenery. You can get cranberry sticks and snow-frosted branches from any craft store. Ornaments also make great table accents for pops of color and they attach easily to a garland.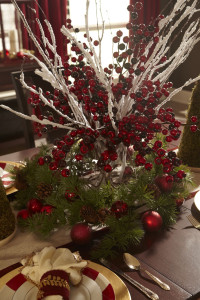 PLACE SETTING: Another thing to always keep in mind are the details of your table. It can be simple but make sure to include the necessities. At each place setting we have everything our guests will need in a neat and classy ensemble that, of course, compliments the center piece. Don't you love the candy cane plates?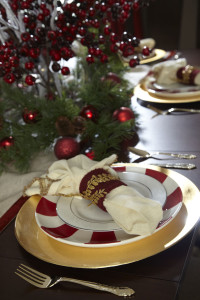 UNDERNEATH: Maybe it's because I work at Mohawk Home or maybe it's because I like a completed look, but you certainly need a good rug under your dining room table to tie everything together. This one has a transitional yet a bit traditional pattern that can be used with almost any style of room and has a stunning color palette of smoky green, gold, creamy beige and reds. Perfect for this Holly Berry themed table! Also, it's made with our softest, most talked about fiber — SmartStrand — in the Dryden Collection. My favorite thing about this collection is that you can clean ANY stain with water. I mean any stain…wine, chocolate, cherry pie, it all wipes away with water. Learn more about Smartstrand here. This collection impresses those who demand style, comfort, and durability. You can find the Chapel Mesquite rug collection on Overstock.com here.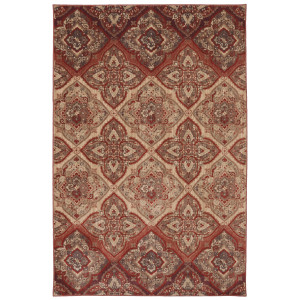 ROOM: Even if your table is dazzling, you simply cannot neglect the rest of the room. It doesn't have to be a total re-haul but add some simple accents like the red hurricane lantern with candles and ornaments below. The colors play off the colors from your table and who doesn't love the warm glow of a candle at dinner?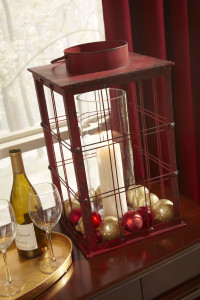 We found some other versions of the red hurricane lanterns you can purchase at Linens-n-Things.
So make your holiday table stunning and inviting with a classic holiday feel with this Holly Berry table setting and décor.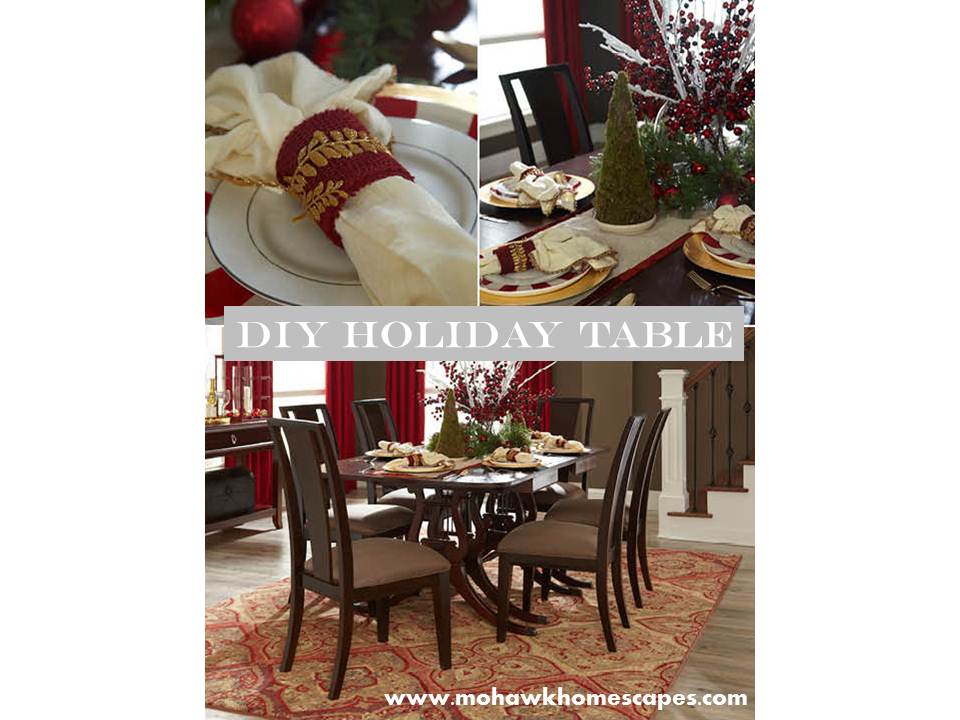 * I am an employee of Mohawk Industries.