The holidays are my favorite time of the year! Having the whole family together and the beautiful decorations are things I look forward to all year long; so of course I want to set the best holiday table possible. And, I have to admit, I try to out do myself each year.
Pinterest has lots of great tablescapping inspiration, and it has helped me get pretty good at i. If you're looking for a bit of holiday table inspiration of your own, look through this great Set the Table Pinterest the Mohawk Home team has created with you in mind.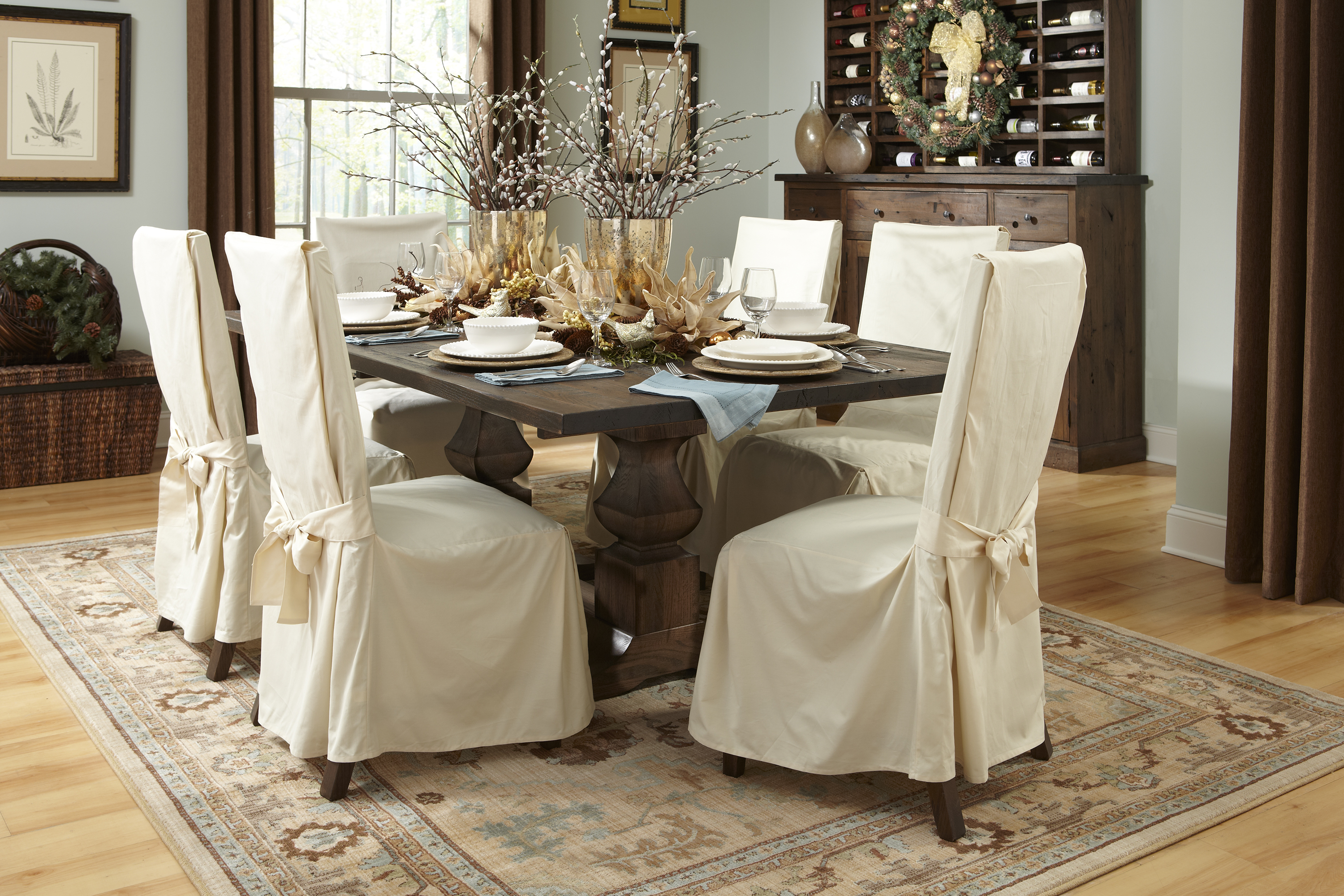 The centerpiece is the key focal point but you don't have to break the bank to recreate this look. It can be done on a dime.
I started by assembling 8 or 9 Pussy Willows stems ($8.25 per stem) in each vase. Then loosely assembled pine cones and some coordinating round shiny ornaments around the vases. You can also turn corn husks into bold shapes that add dimension to the table. You can get corn husks on Amazon. Chair covers are an elegant way to transform a room and can even be rented for a small fee.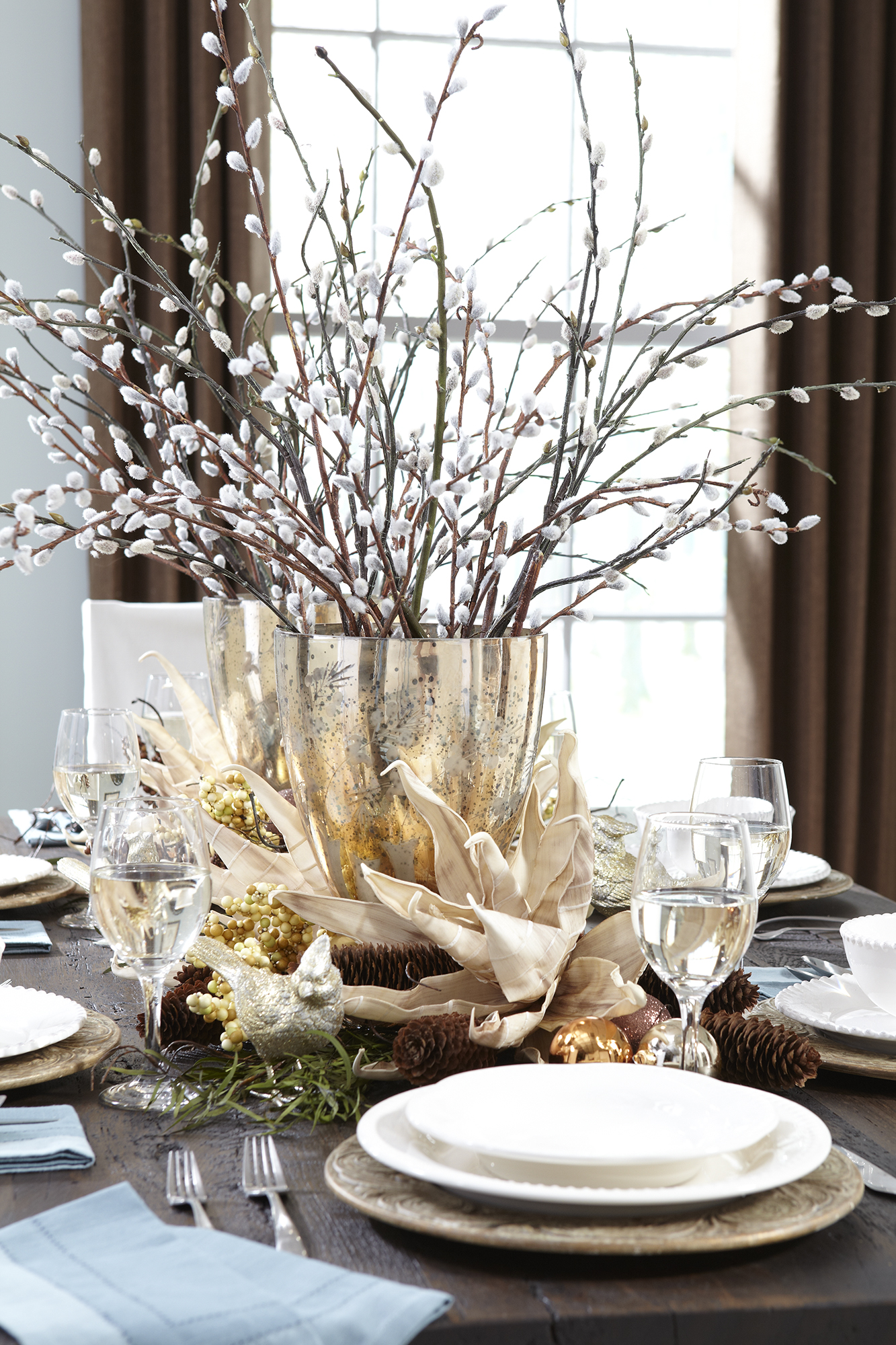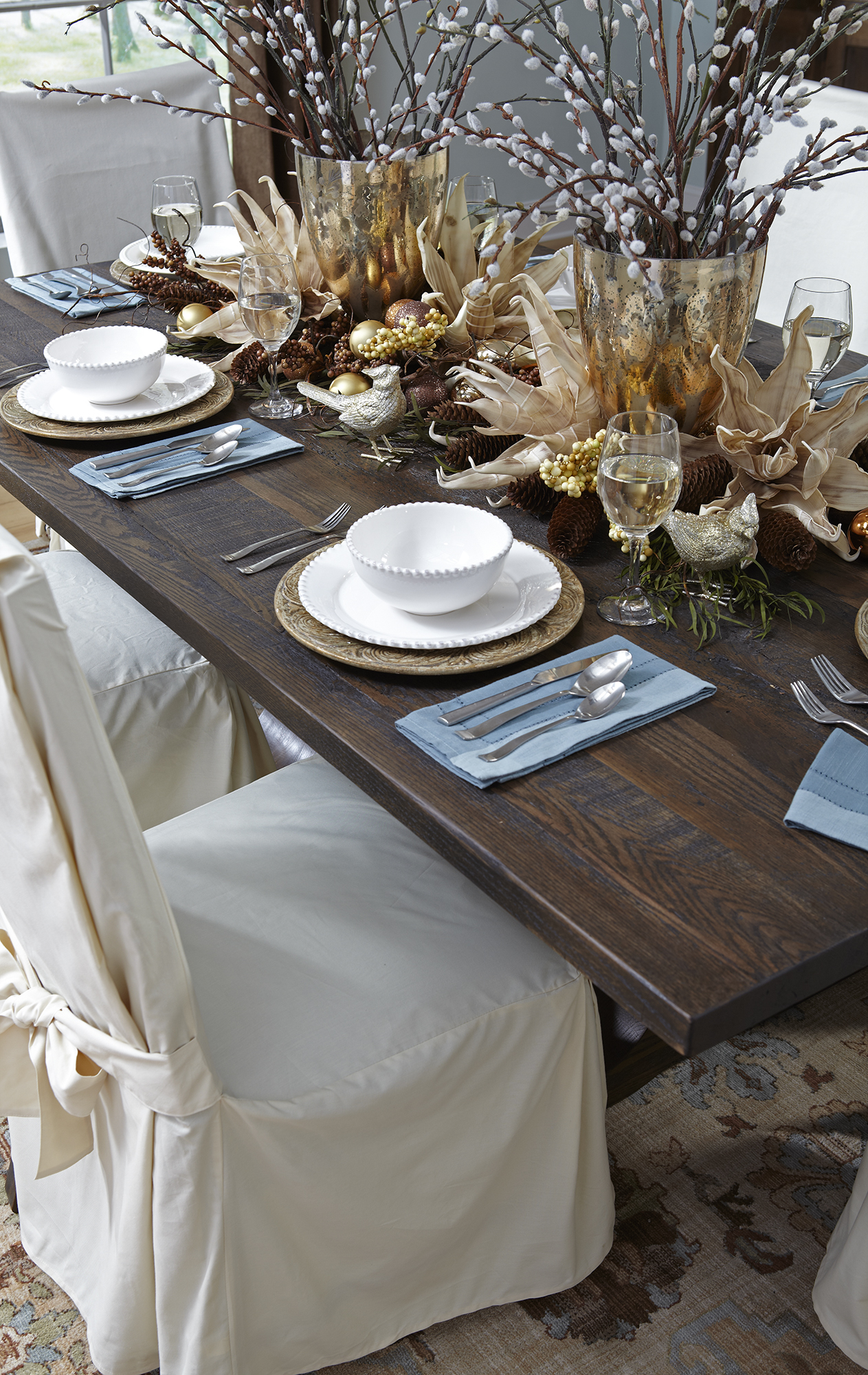 I truly love this dining room rug, so emphasizing its color scheme on the table was one of my main goals in pulling off my Heirloom Willow table. Tying in the light pale blue was easy to do with linen napkins.
Here is a close up shot of the rug. I absolutely love the soft blue and gold blends in this traditional design. The modern color palette on a timeless design work so well in a dining room.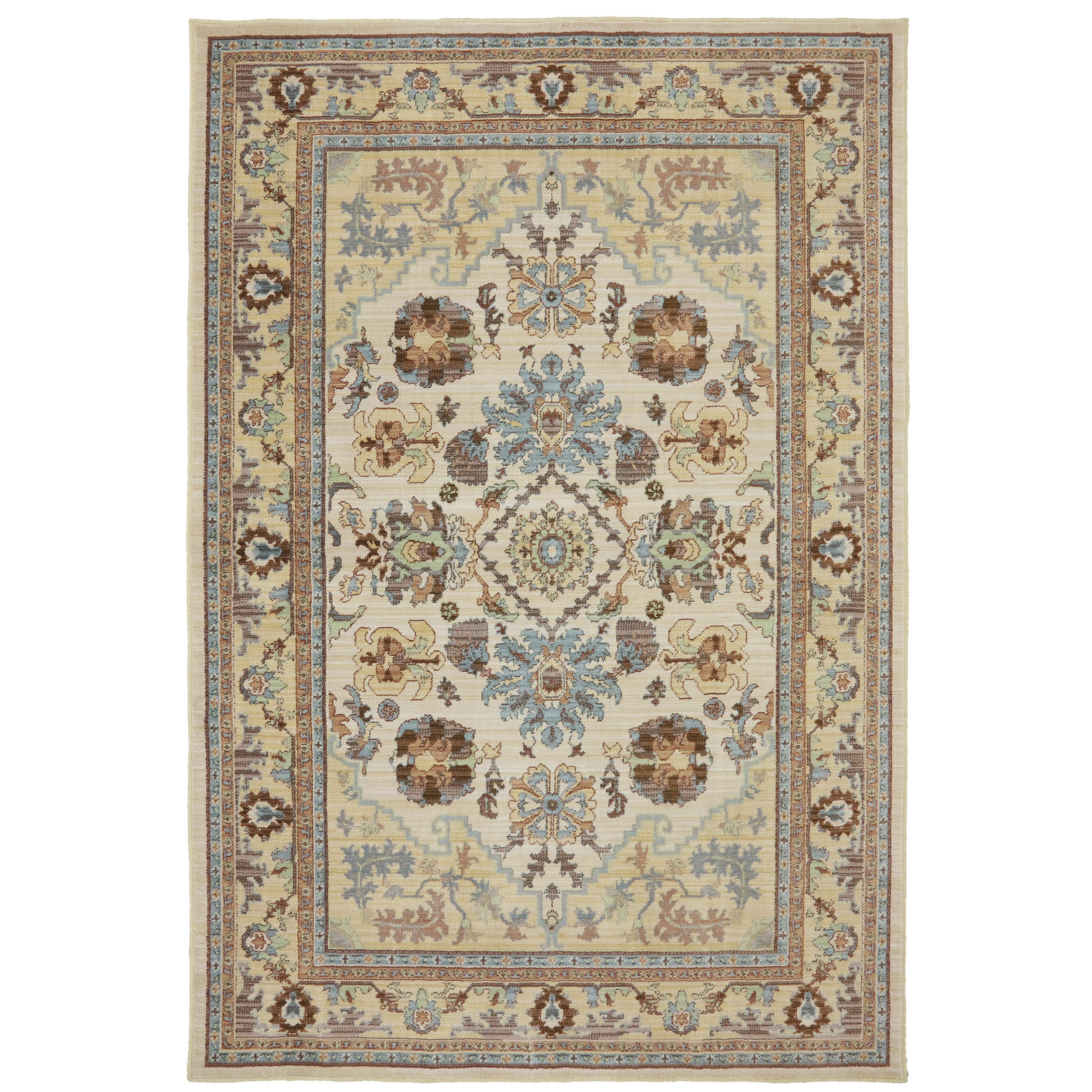 So, what are your plans for decorating this holiday season?