Tis' the season for healthy eating! Summertime is all about feeling and looking great and what better way to do this than to mix up an easy, delicious snack to curb those unhealthy cravings.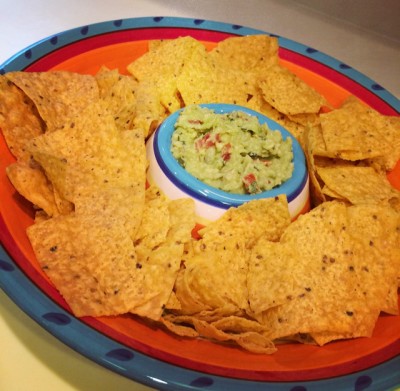 Meet guacamole … your new favorite warm-weather snack. Not only is it super yummy, the avocado itself has numerous health benefits that make it a valuable go-to staple for all diets (including – believe it or not – weight loss diets).
Why should we eat guacamole?
Made mostly from the almighty avocado, a high-in-fat fruit also known as one of the world's healthiest foods, this dip will totally satisfy! Wait, you are telling me to eat something that is high in fat? Yes! Even though guacamole is high in fat, it is the type of fat it contains that makes the difference. Avocados are made up of mono-saturated fats which contribute to good health and help curb those pesky food cravings. Not only does this dip promote weight loss, it also lowers cholesterol, reduces your risks of heart disease and is rich in over 20 different vitamins (especially B, E, and K).
If you weren't already convinced to give it a try, read below to see how easy it is to make!
What You Will Need: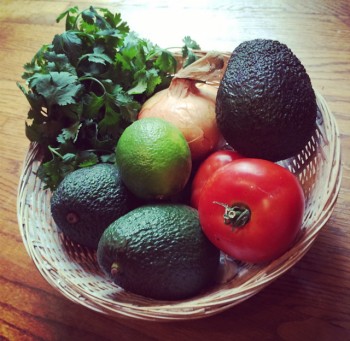 3 Avocados, peeled and pitted
¼ Onion, diced
1 teaspoon minced garlic
2 Roma Tomatoes, diced
3 tablespoons chopped cilantro
Juice of 1 lime
1 teaspoon salt
Pinch of cayenne pepper
How to Make It:
Peel and mash avocados in a medium serving bowl. Stir in onion, garlic, tomatoes, lime juice, and cilantro. Next, season with salt and cayenne pepper. Chill for half an hour to blend all flavors.
Happy Snacking!
---
Written by:
Hailey Green