If you've ever read those National Day calendars, you know that there is literally a "day" for everything. Well, August 25th is National Banana Split Day.
You might be thinking to yourself, why would an entire National Day be given to banana splits? With Labor Day and Back to School upon us, I can think of no better way to celebrate the close of summer than with friends, family and banana splits!
The banana split is always a crowd pleaser and has been since its recorded origin in the early 1900s. This very popular dessert is a spin-off of the traditional ice cream sundae, typically differentiated by its clever little serving vessel referred to as the "banana boat" dish.
Banana splits are easy to make. But, there are literally endless arrays of options for toppings.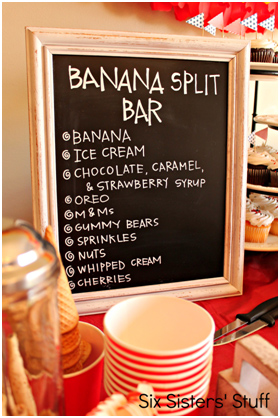 The banana split bar is always a BIG hit for birthday parties!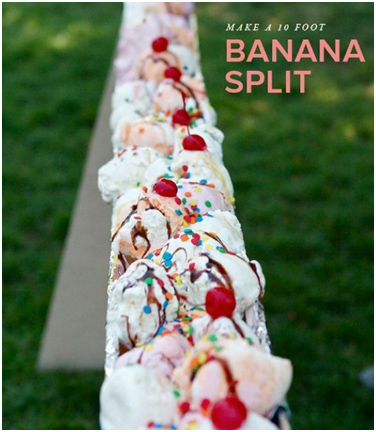 There are LOTS of unique takes on banana splits, making them a favorite all year round.
This banana split cake looks sensational!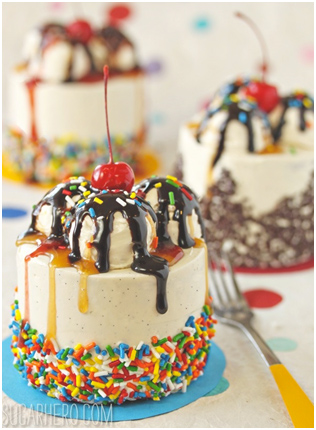 Even folks with Gluten allergies have found a creative way to join in the fun 🙂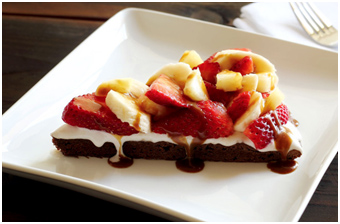 Speaking of creativity, have you ever thought about how awesome it would be to be one of the designers that gets paid to create seasonal color palettes and fashionable prints for a living? Well, I certainly have! And, I think the designers of this fabulous Mohawk Home* rug below had banana splits on the brain when they came up with the cool, crisp pattern of this Mohawk Home Ella Zig Zag Rug in banana yellow. 🙂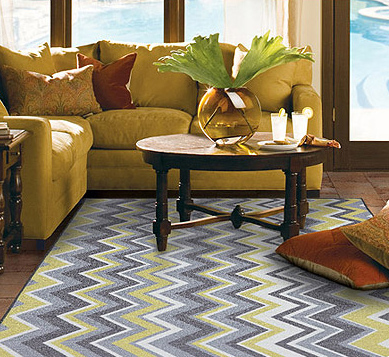 So if you find yourself inviting friends over to celebrate National Banana Split Day or over for any other day for that matter, adding a Mohawk Home area rug to your room will be like adding a cherry to top of your banana split- it just completes it! Head to Walmart or visit them online to purchase this fun, fashionable rug today!
---
Post by:
Deonn Baker, guest blogger