Before you know it, it'll be time for guests to arrive for the holiday season. Is your guest room ready? It's easy to make your guest room feel welcoming. Here are my tips for creating guest room hospitality in your home.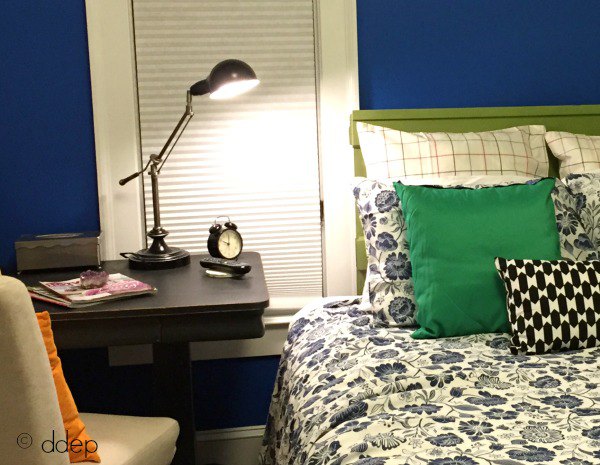 1. Someplace Comfortable to Sleep.
Of course, the key to a welcoming guest room is a comfortable bed.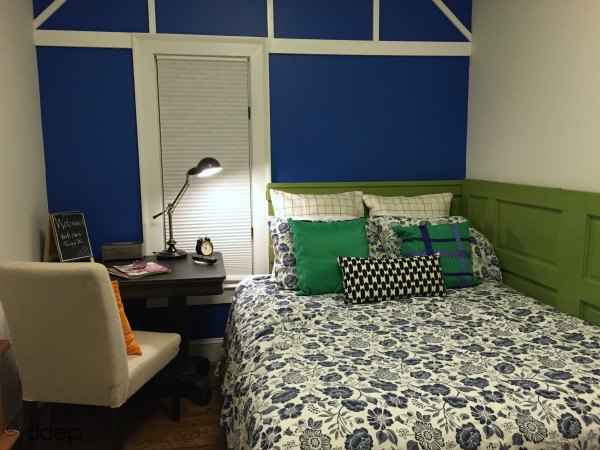 I add lots of fluffy pillows to the bed, plus a warm duvet. In case guests get cold, I add quilts or blankets to the end of the bed as well.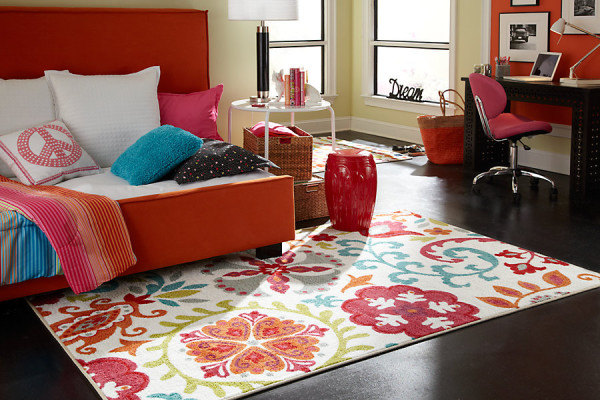 Don't forget a comfy rug on the floor, for a cozy feel when guests get out of bed.
2. Something to Drink.
Don't make your guests rummage through kitchen cabinets to find a glass. Leave them a pitcher of water and a glass – or just a few water bottles – and they won't be up roaming around during the night.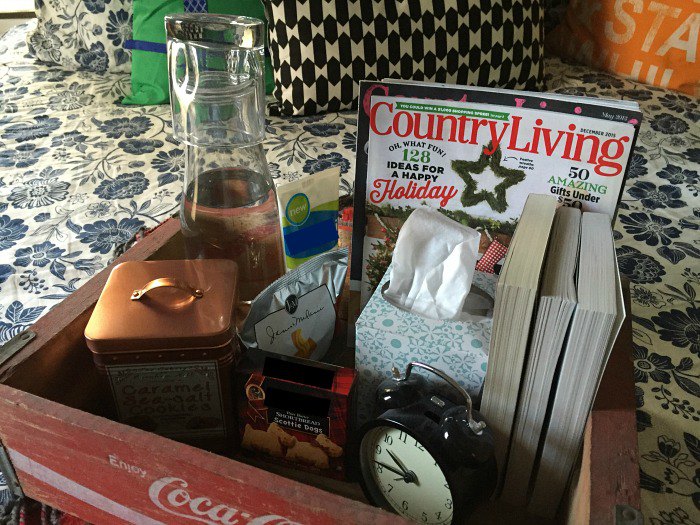 3. Something to Eat.
Whether your guest is a night owl and likes a midnight snack, or a morning person who will be hungry before breakfast, it's good to leave a few munchies for your guests. Something sweet and something salty – something to satisfy any craving.
4. Something to Read.
There's nothing worse than not being able to sleep and not having anything to do.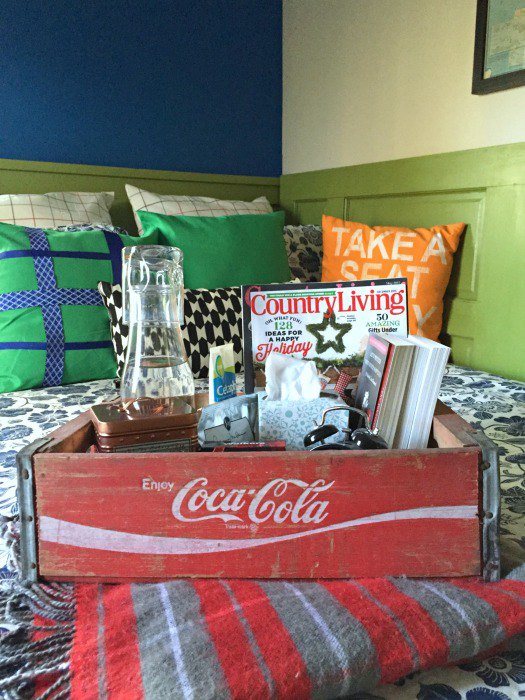 Leave your guests some magazines and books…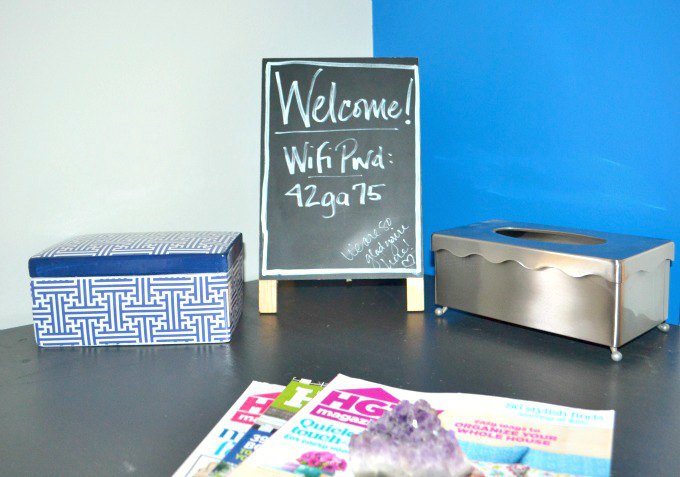 And the wifi password.
Then your guests will have something to do when they can't sleep or just need to take a break from all the holiday togetherness.
5. Something They Need.
It's good to keep a few necessities in the guest room, too. I include tissues, lotion, and small sizes of shampoo and toothpaste.
Plus, if you have a TV in the guest room, leave a list of the channels so your guests can easily find their favorite shows!
What would you add to this list? What do you have in your guest room to make your visitors feel welcome?