Here we are in the dog days of summer and while my garden is suffering, my love of fresh flowers in the home is alive and well.  This is the time of year I turn to the grocery store bouquets to brighten up my home.   I can spend about $10 and wind up with some vibrant flower arrangements that are never alike.  Ready to capture some fresh flower whimsy in your home?
Create one arrangement out of several smaller containers. 
Small glass bud vases, tea cups, or silver containers will create a unified arrangement when pulled together.  This is a simple way to break up your standard grocery store bouquet into an interesting and eclectic display.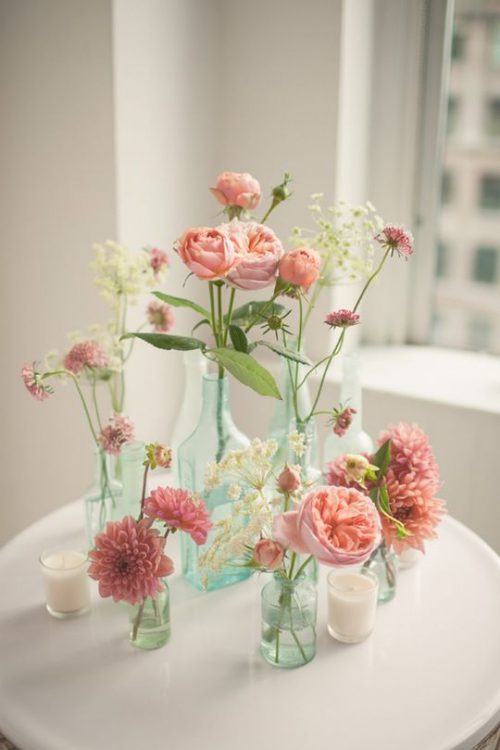 Grocery store bouquets need little else when displayed in unique containers. 
This is a late summer look I especially love –a vibrant collection of blooms in an unexpected vessel.  Raid your cabinet for a fun container or think totally outside the box.  Let your imagination play.
Don't over-complicate it. 
Sometimes the term "flower arrangement" conjures up images of carefully executed plans. Truly, just a few fresh flowers popped into a simple vase or jar are just as beautiful as a full-blown thought-out arrangement.  The key word?  Fresh.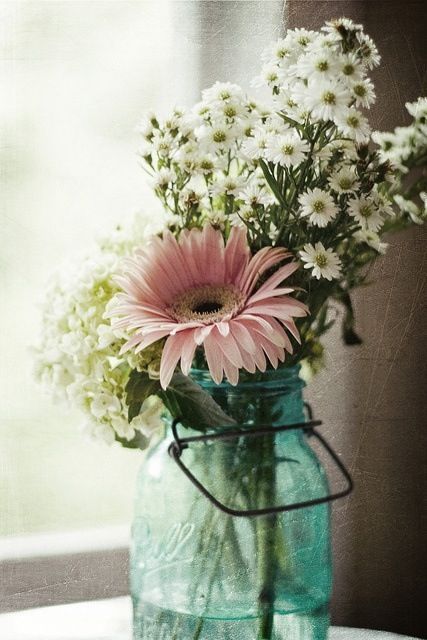 Come with me to the sea of love
We all want our fresh flowers to last as long as possible but this is often easier said than done.  I found some new-to-me tips on this graphic from TJMaxx .  Maybe one or two of these is new to you, too?
Don't forget you can bring the feel of fresh flowers into your home with a bright area rug, such as this Mohawk Home Tossed Floral rug!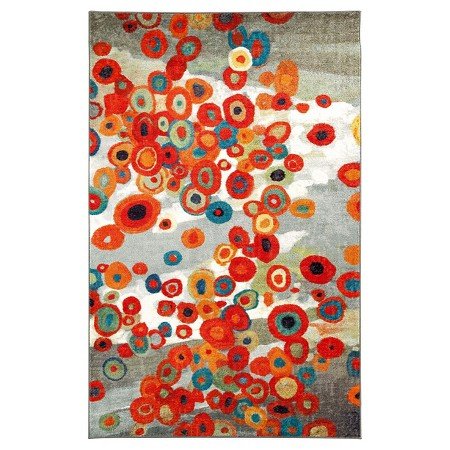 I intend to wind down the summer with fresh flowers in my home, despite the heat of summer's end.  Are you in?
Find more home decor and DIY inspiration on my blog, Decor & More.