1. Pastels with Edge
Sorry, Steel Magnolias fans, but "blush" and "bashful" are getting a vibrant new edge in 2015! Pairing soft babydoll hues with bright pops of color will result in creating real wow-factor and freshness to your home. Add tiny touches of neon or bright décor for an even more modern look.
We LOVE this fuchsia chair paired with the pretty corals in Mohawk's New York City Showroom. What do you think?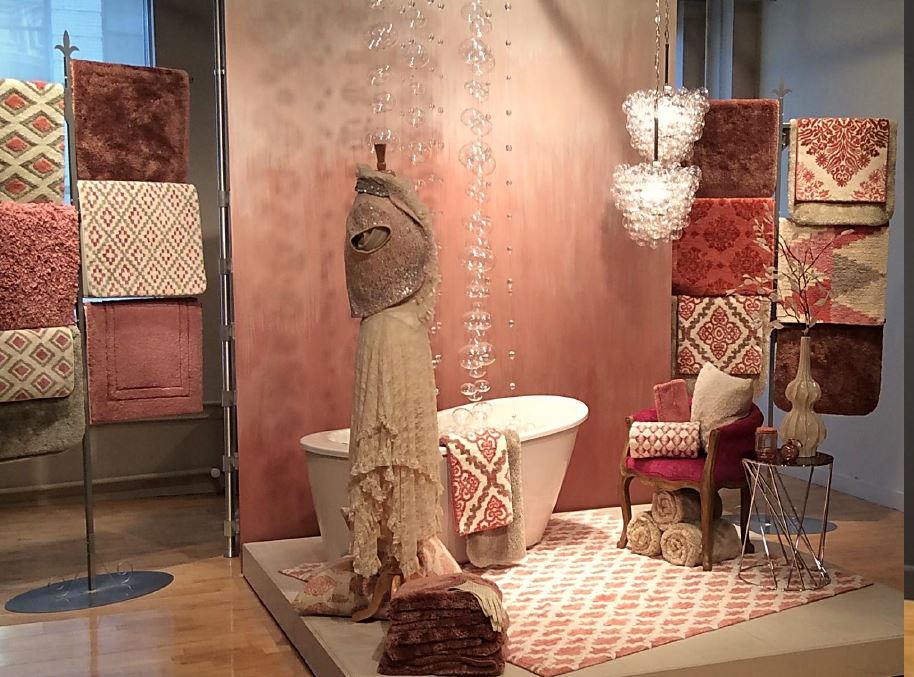 2. Geometric Lines
Sharp shapes and mosaic designs have made their way from the fashion runway to your front door!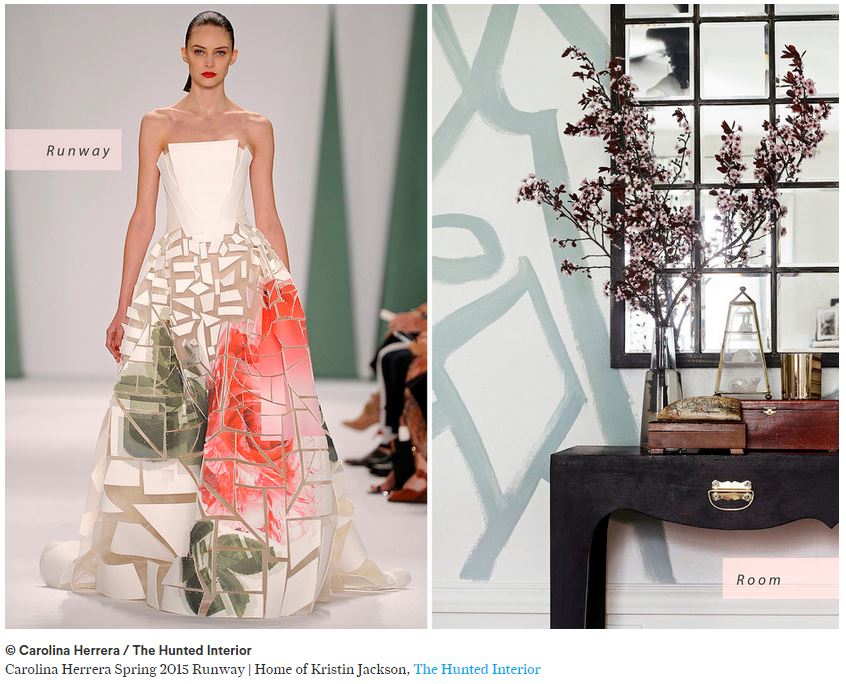 Whether you opt for wallpaper with a bit of a retro flare (check out these designs from Graham & Brown), new throw pillows, or a fun new accent rug like this one at the bottom of this post, be sure to add your own special touch and watch your home's new look take shape!
3. Natural Storytelling Conversation Pieces
Adding candid photos to a gallery wall isn't the only way to breathe new life into your space. Using ordinary elements in unexpected ways can create interest while still feeling natural and refreshing. Think about all of the ways bones, antlers and shells are being used to decorate on Pinterest.
4. Moroccan Inspiration 
The rich color schemes and exquisite flair of Moroccan design continues to permeate the western fashion world.  Add touches of the trend with poufs, colorful lanterns, mixed patterns and textures, and natural wooden elements for the same romantic feel.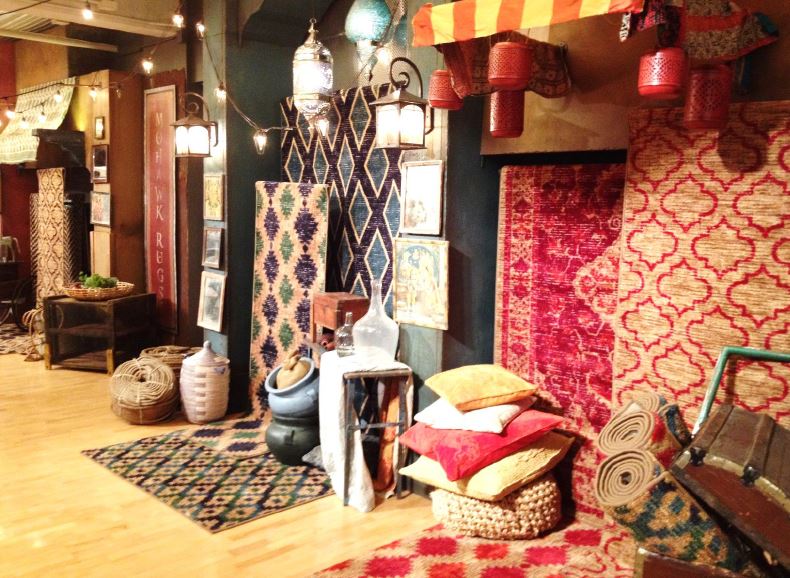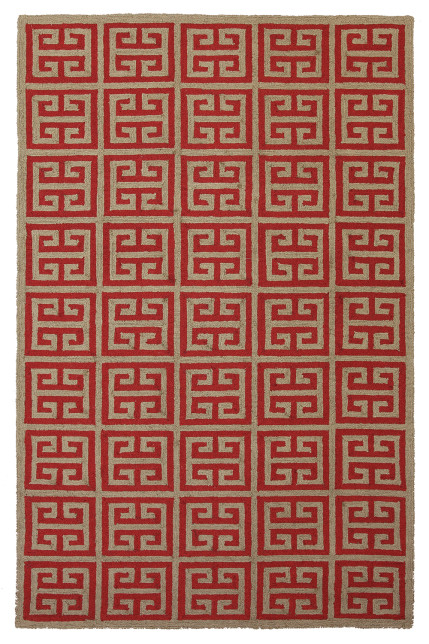 The Mongabay offers a different take on geometric themes, stealing design influence from Moroccan tiles. With an exotic edge and high fashion fixation, the Mongabay is an instant trendsetter. Hand tufted in India, the Mongabay is quality crafted with natural jute fibers. Available in three colorations, gray, navy and red. Available May 2015!