We've had so much cold weather this winter, I don't think spring can get here soon enough!  And I know I'm not alone in that feeling.    Even though the days are still gray and chilly, I have a few tips to help you get your home ready to fully embrace those warmer days that are coming!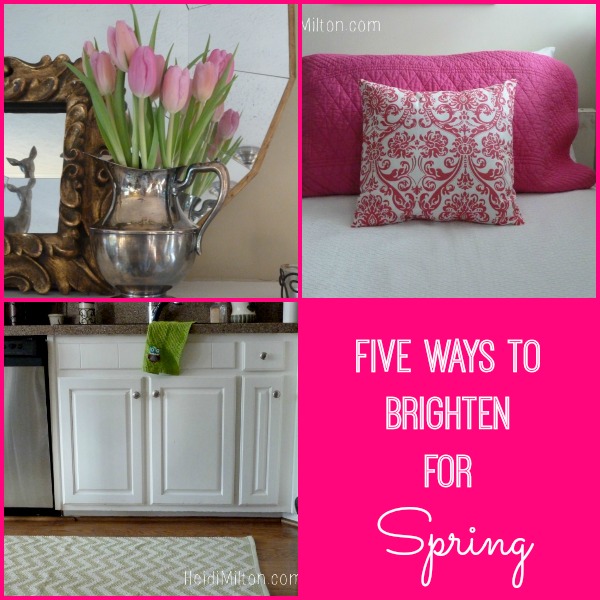 1.  Clean your windows! Such a simple thing right?  We experienced our first truly sunny day in months recently, and I was appalled at the film of gunk on our windows, especially our kitchen windows that we keep bare to embrace our wooded view.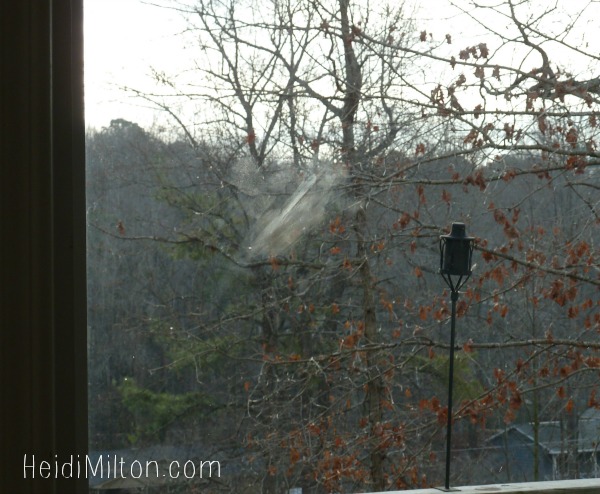 A simple solution of vinegar and water along with some elbow grease and our home lightened up immediately!  Not only were they dirty on the outside, the inside had all manner of fingerprints, smudges, and dust that had built up.  It's hard to tell when it's so gray and gloomy outside, but that first sunny day will throw a spotlight on the grime.
2.  Wipe it down.  And I mean all of it — kitchen cabinets, window sills, baseboards, ceiling fans, wainscoting.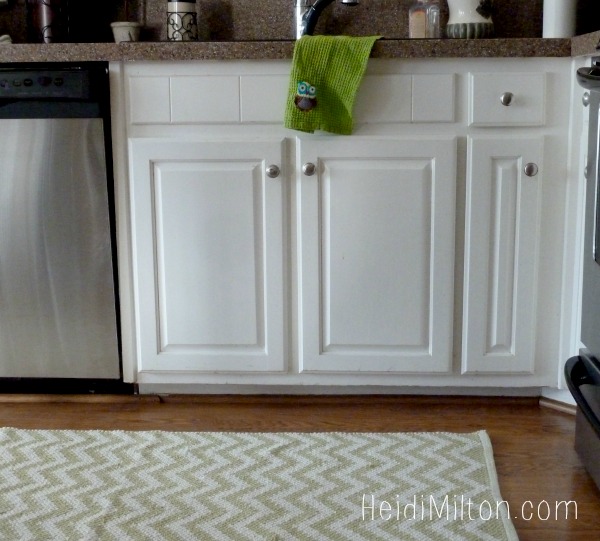 With our heat blasting continuously over the past few months, I hadn't even noticed the layer of dust that had accumulated on our woodwork, let alone the drips and spatters on our kitchen cabinets.  If you've got raised or recessed panels on your cabinets, you're probably in the same boat!   I used the same solution of warm water and vinegar and a clean rag.  Even if you're mopping and cleaning on a regular basis, those little corners and edges of molding could use some attention, I'm sure.
3.  Add something fresh and alive.  Nothing says spring to me like tulips.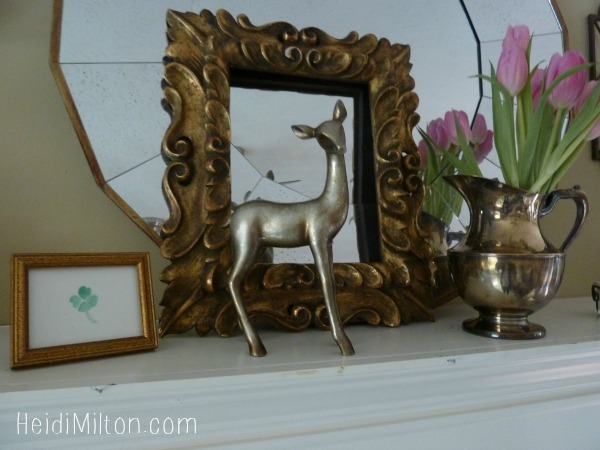 These have not been easy to find this year, but I was determined to have some in my new vintage silver pitcher on my mantel!  But maybe Gerber daisies are your favorite, or you love the look of freshly blooming forsythia.  Find a glass vase or a favorite pitcher and pop something colorful and alive in it.  Instant room brightener!
4.  Change out your throw pillows.  One of the least expensive ways to change the look of a room is to pop in a bright throw pillow.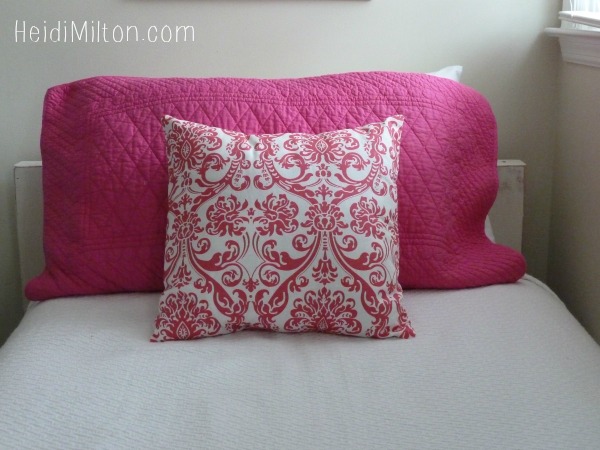 I add in a bright color and fresh pattern to the beds in my guest room to perk it up.  Even the drabbest piece of furniture will look revived with a fresh new pillow tossed on.
5.  Find fresh decor for your front door.  The holiday wreaths are gone but your front door should still convey a warm welcome to visitors (and add a smile to your face, too).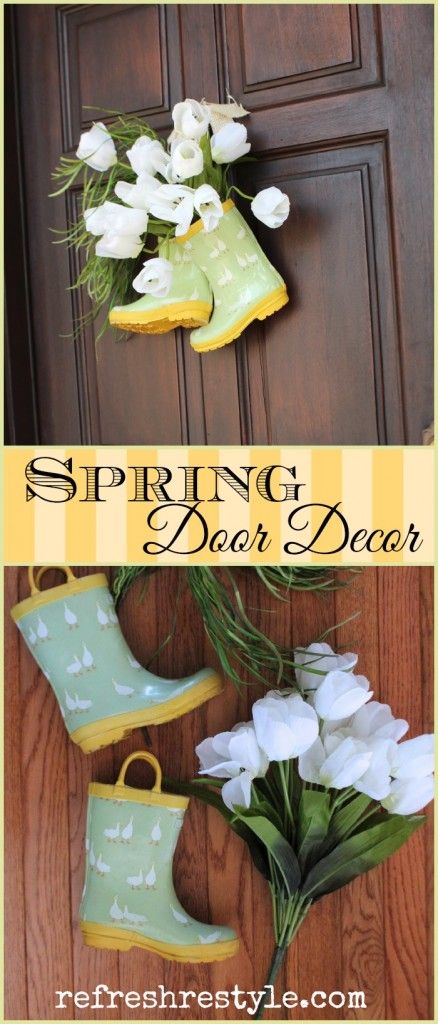 Think outside the box like this fun arrangement of rain boots and tulips.  Or pick up a door bucket and fill it with fresh clippings of forsythia.  Hook a metal watering can to your wreath hanger and fill it with flowers and greenery.  Anything that looks fresh and fun will brighten your whole porch, entry, and home for spring.
Need more inspiration for spring?  Jump on pinterest and search "spring".  I have a whole board of nothing but inspiring images to get my creative juices going.
And I'll be sharing lots of spring DIY projects and decor inspiration on my blog, Decor & More.   I invite you to come check it out!    I'll be spending these last few weeks of winter getting my home ready for spring… are you ready?