A full-blown kitchen remodel is often out of reach.  But a kitchen update is a simpler undertaking and can make a big impact.  We all know that trends in decor can shift quickly, but today I'm sharing some for your kitchen that should have some staying power.
Two tone cabinets.  The colored kitchen cabinet trend surfaced a few years ago but a twist on that has me itching to get my paint brush back out.  Consider putting a different color on your bottom cabinets… these often take a beating so will probably need repainting before your uppers anyway!
Add a golden touch.  Brass is back and along with it some beautiful gold fixtures and hardware.  Modern shapes keep the look current.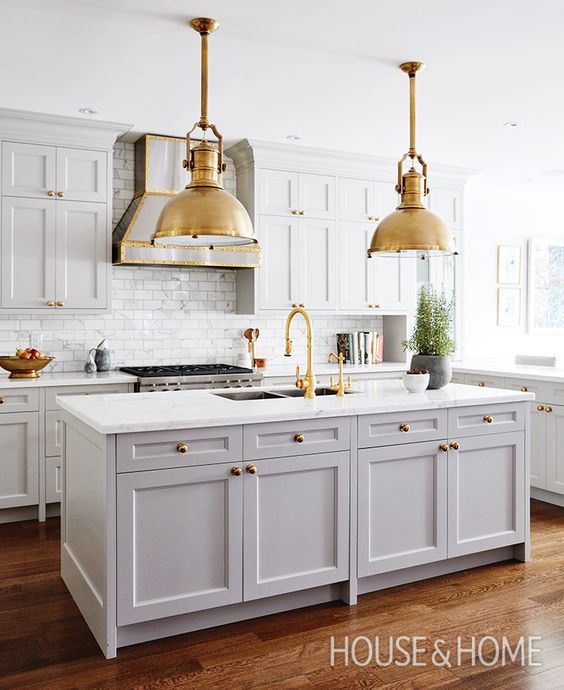 Statement range hoods.  Talk about your "wow" factor!  If you have a range hood in your kitchen it's a great opportunity to make a bold statement.  For a while we were seeing them clad in wood, but now metals are making a comeback.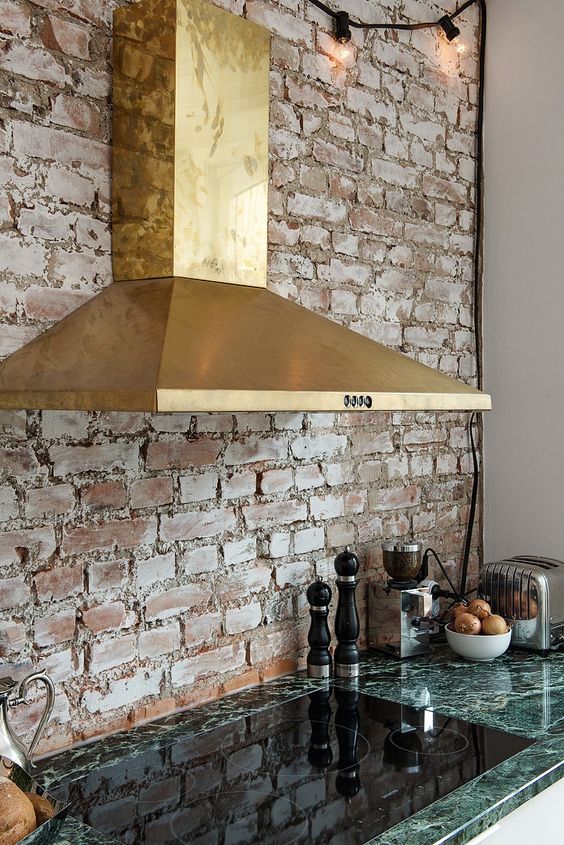 Industrial seating.  Industrial bar stools are popping up in kitchens of every style.  They add unexpected character and finishes to the most predictable space.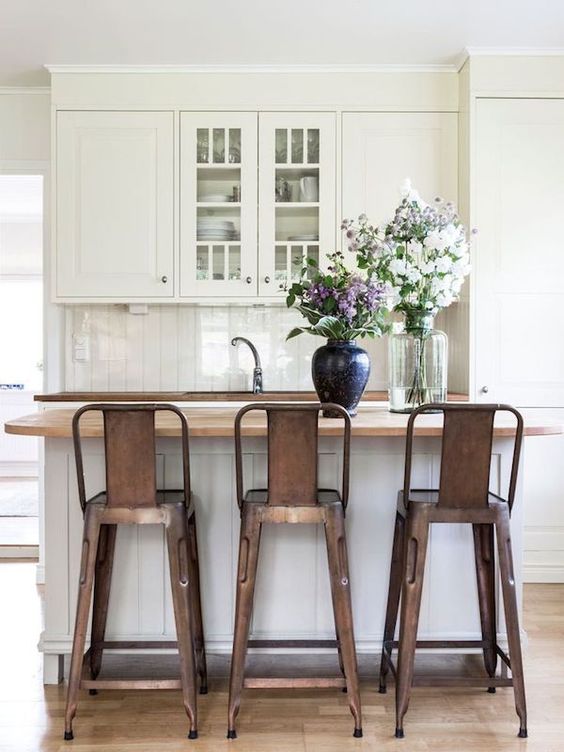 Tiered stands.  These versatile pieces are the newest must-have for your kitchen.  Use it for serving, storage, or decor…
Style underfoot.  A sweet kitchen rug is a great way to add style to your kitchen while keeping your feet comfy.
So which trend is speaking to you?
Find more home decor inspiration and DIY on my blog, Decor & More.