No matter the shade, Pantone was spot-on when it predicted that blue would be the hottest color of fall. As we glance from the runways to Mohawk Home's market showrooms, we have to admit, having the blues has never looked so beautiful!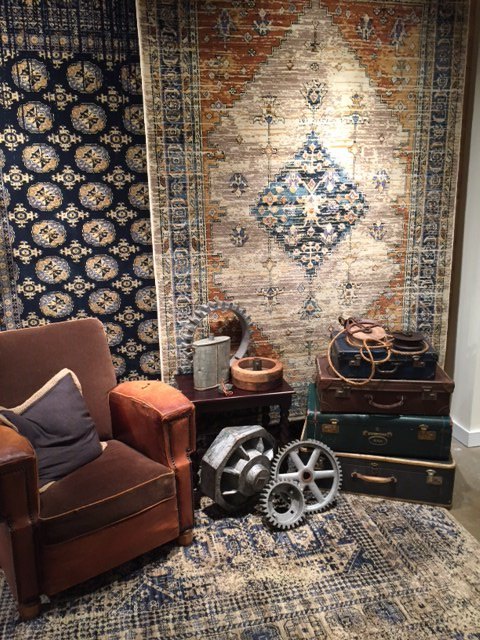 Pantone's ten-shade palette was inspired by "a desire for tranquility, strength, and optimism." Riverside and Airy Blue are listed as the two favorites, but we are finding that when it comes to area rugs, the variations are vast and are all incredibly popular this season! It's no wonder that "blue rugs" has been a trending search term in the online retail space throughout 2016.
Other colors in the Pantone report include Sharkskin gray, Aurora Red, Warm Taupe, Dusty Cedar, Lush Meadow, Spicy Mustard, Potter's Clay and Bodacious.
Ready to try the blue trend on for size? Try these  great ideas!
Paint or use wallpaper to create an eye-catching accent wall.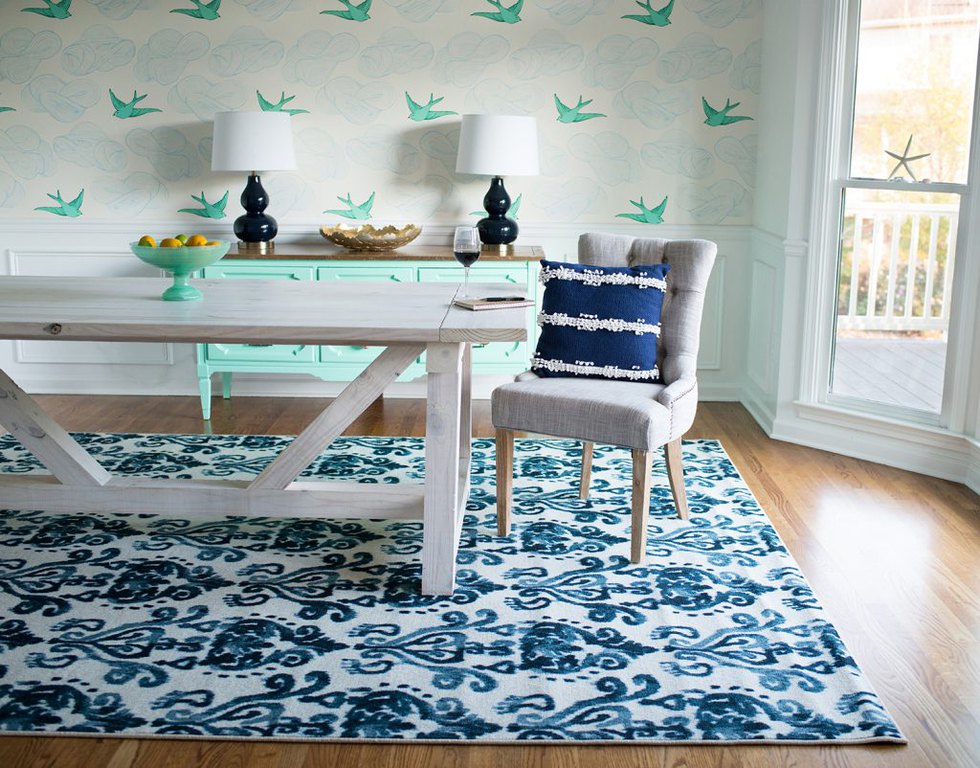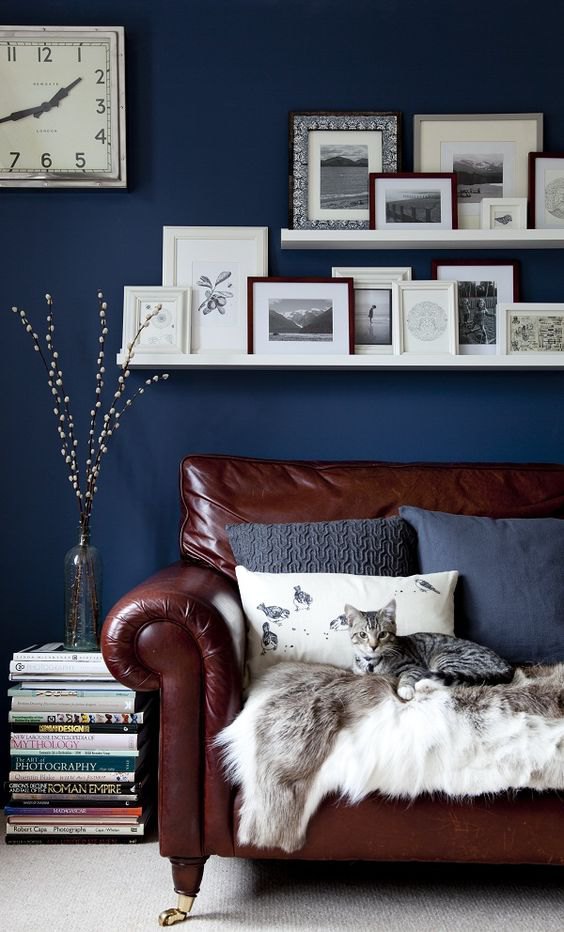 2. Use pillows to tie multiple colors together and create a feeling of cohesiveness.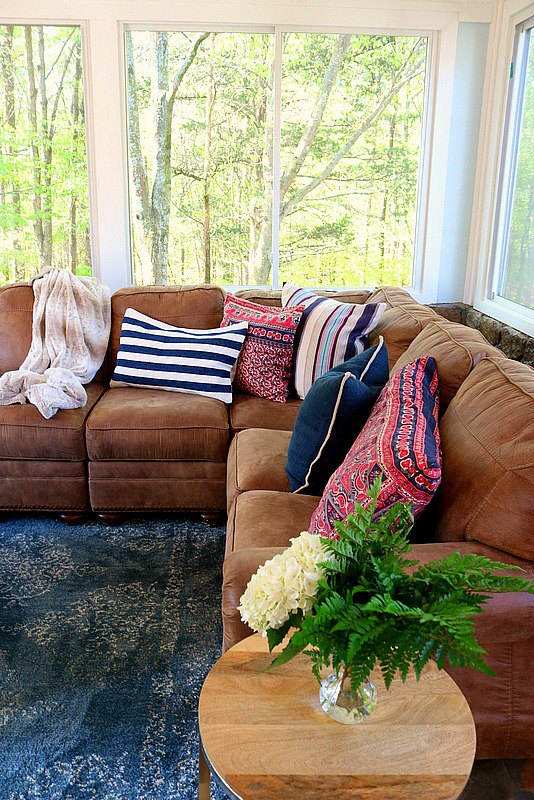 3. Paint mason jars, wine bottles, canisters, etc. for a subtle statement that is lovely and affordable!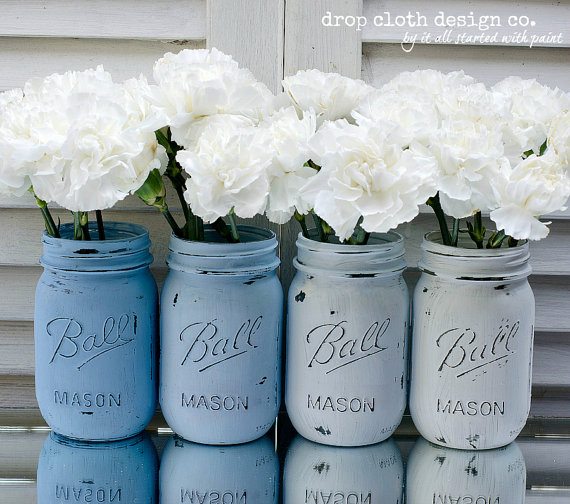 4. Go bold with a brightly colored piece of furniture, like this gorgeous couch, paired with a Karastan Studio Wanderlust area rug.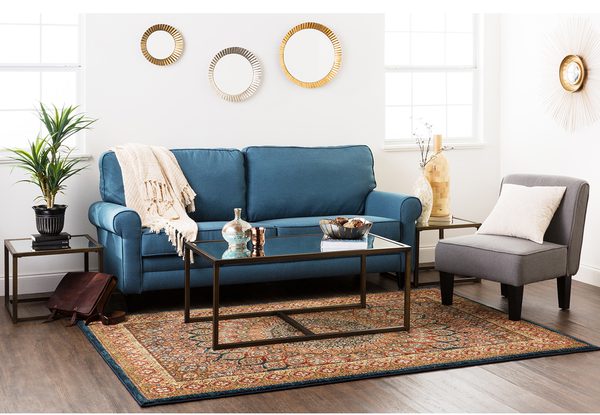 5. Keep things chic with refreshing wall art.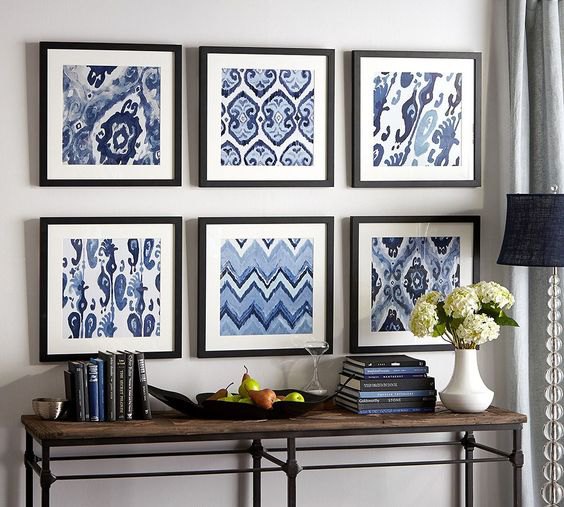 What color has you feeling inspired this fall? Let us know in the comments below.