Next week is Thanksgiving and I am hard at work creating a cozy guest room for my out-of-town guests.  A chill is in the air and I want my guest space to feel as warm and welcoming as possible!  Since I know I'm not alone I'm sharing eight ways to capture that cozy feeling in your guest space, too.
Add extra layers.
Everyone's inner thermostat is different, so make sure your guest room has extra blankets, pillows, and throws easily accessible.  Layer them on the bed or keep them stored on a shelf or in a basket for convenience.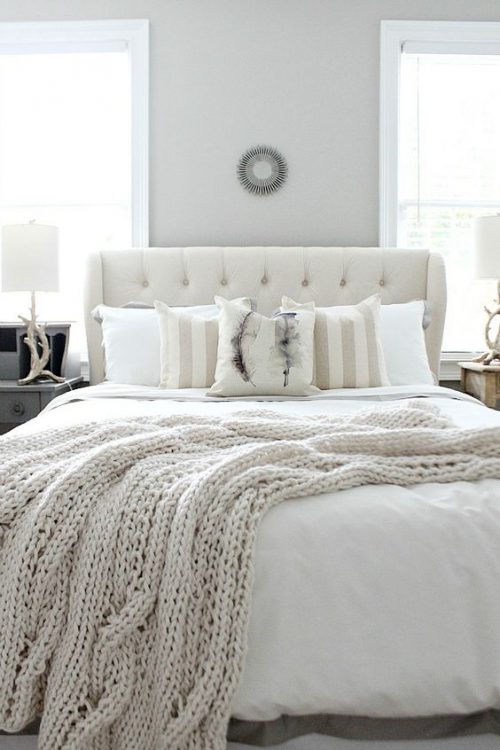 Refresh Restyle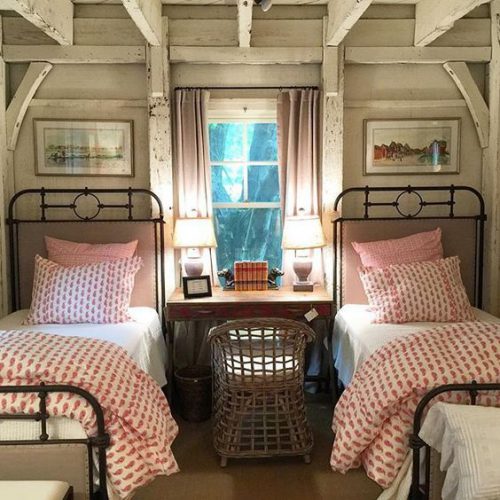 The Little Hermitage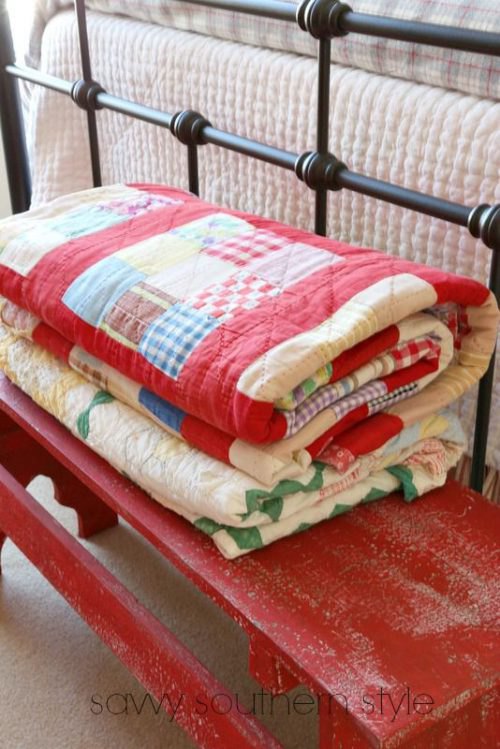 Savvy Southern Style
In case they forgot (toiletries) offer up a supply.
A basic selection of toiletries is an easy way to welcome your guests.  Collect sample size items at your discount store and display them in a pretty container.  Include your favorite body wash or bath salts for a luxurious touch.  It will save them making a late night run to the drug store or having to ask you to borrow something.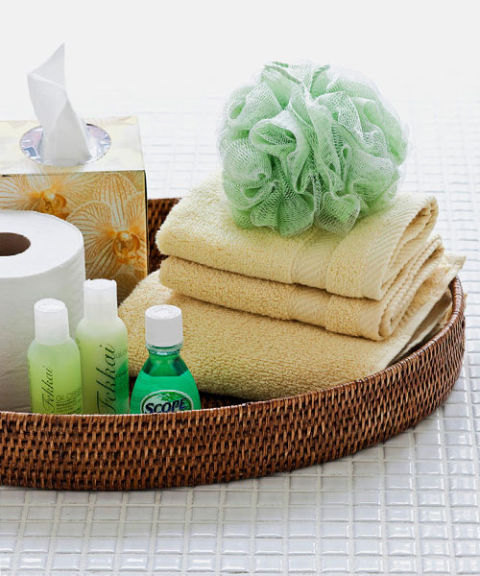 Good Housekeeping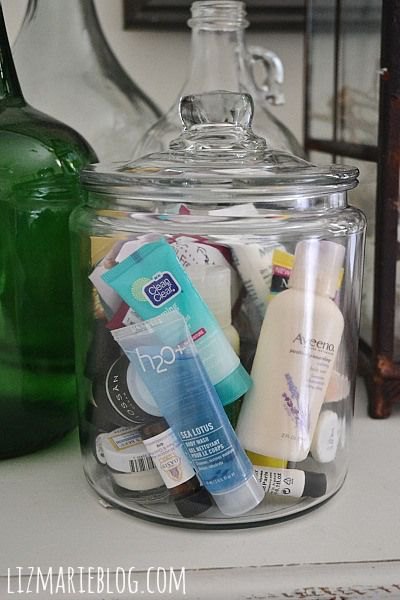 Liz Marie Blog
Nightlights create comfort.
My mother gave me this hospitality tip years ago and I have always incorporated that into my guest room preparations.  It can be unsettling to try to find your way in the dark! Whether they use one in the bathroom or in the bedroom itself, a nightlight lends reassurance to what could be a new situation altogether for your guest.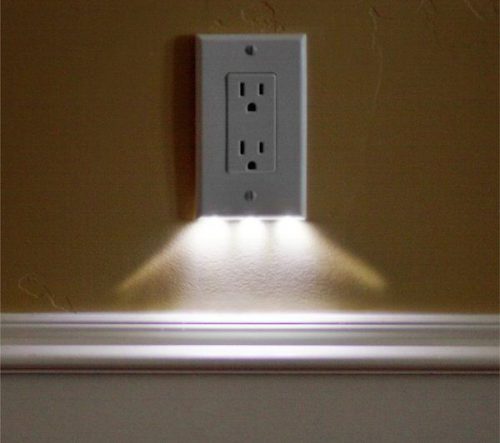 Tree Hugger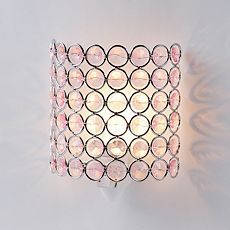 Kirklands
Give them the password.
Maybe they like to stay up late scrolling through their Facebook feed or have a major work presentation to finish.  Provide your guests with your wifi password so they do not have to use their data.  Free wifi is now standard in even the most economic motels, so print up something cute in a frame for the guest room, or write it down and tuck it onto the bedside table.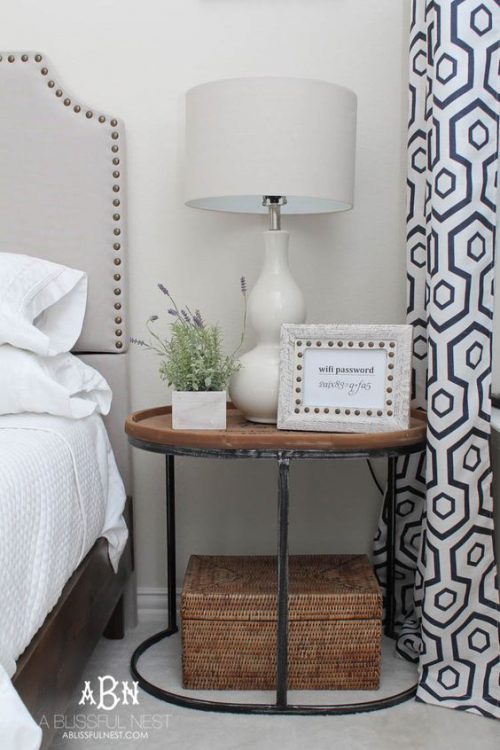 A Blissful Nest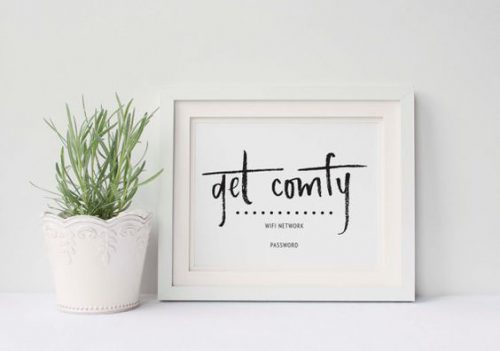 Etsy
Midnight snacks are king.
A basket or tray of snack items and bottled water is the ultimate gesture of hospitality for a tired traveler.  Keep a little variety of non-perishable munchies right in their room and your guests won't feel the need to raid the raid the refrigerator during the night.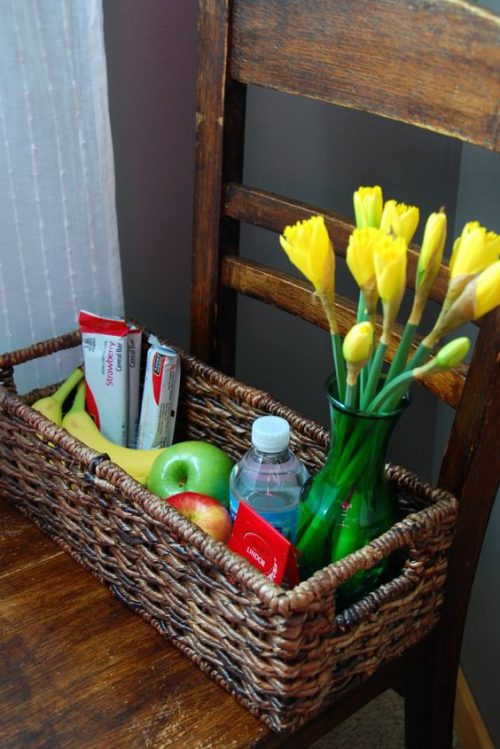 Bobblehead Baby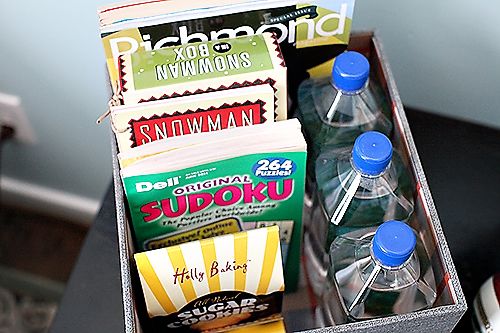 7th House on the Left
They might need a good read during their stay.
As an avid reader I usually travel with my own book.  But on occasion my current read is left behind and I find myself combing my host's bookshelves and magazines for something to read.  Place a few of your favorite paperbacks or current magazines (or both!) on the bedside table or in a basket.   And a stocked bookshelf is always inviting.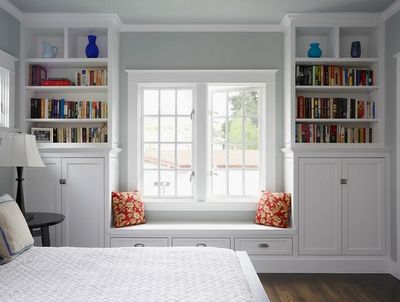 Caitlin Creer Interiors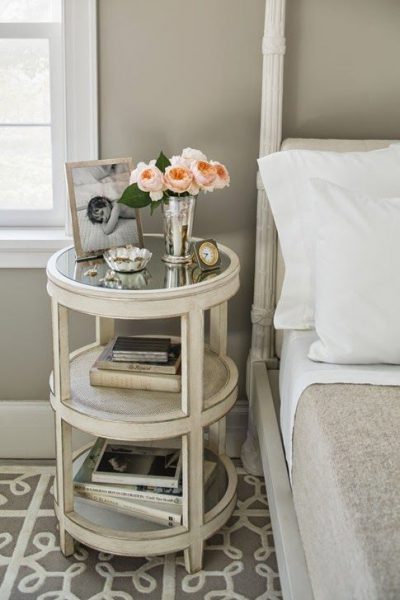 La Dolce Vita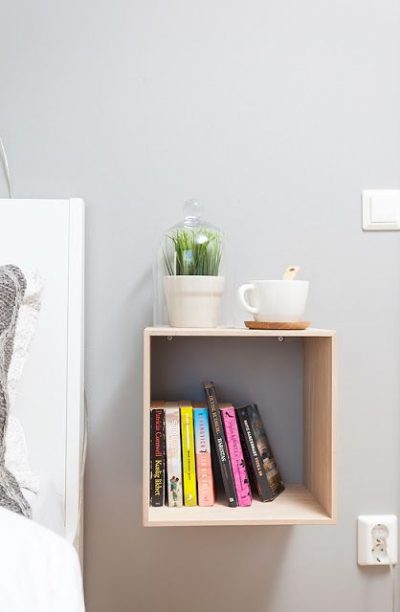 Clara Thompson
Corral their jewelry.
Some of my favorite guest rooms I have stayed in have a trinket dish handy for my jewelry, keys, or reading glasses.  Guests feel most comfortable when their belongings can stay organized!  Dig out a random china bowl or small tray to add beauty and a welcome function to your guest room.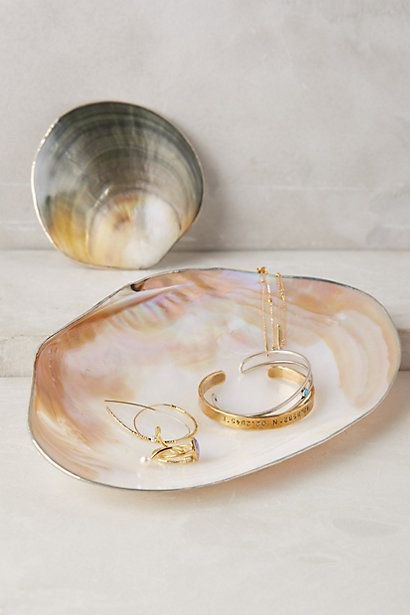 Anthropologie
A cozy rug underfoot makes everyone feel at home.
With fall's chill in the air, a plush rug is the perfect finishing touch for your guest room.  Their toes will thank you when they climb out of bed each morning of their stay!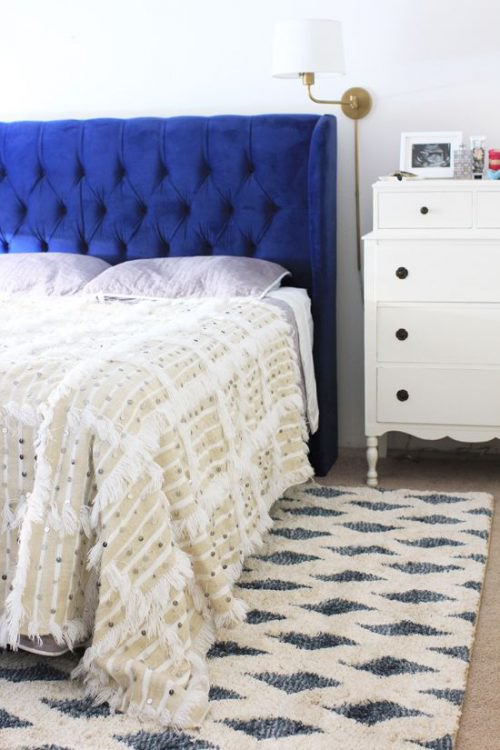 Mohawk Home Adonna Lattice Rug via At Home In Love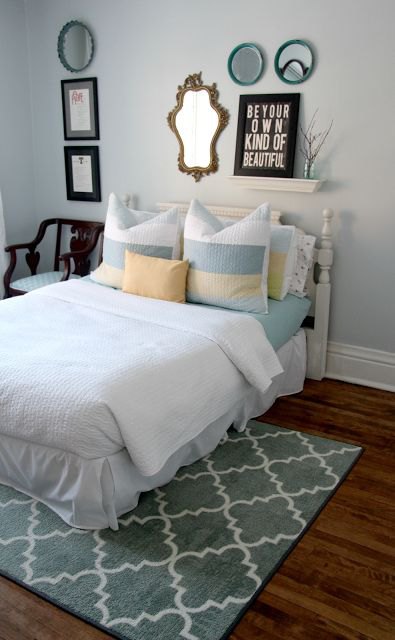 Mohawk Home Strata Fancy Trellis rug via Keep It Beautiful Designs
Creating a cozy guest space requires some time and thoughtfulness, but your guests will leave rave reviews for their holiday stay.  What else would you include to cozy up your guest room?
Find more home inspiration and DIY on my blog, Decor & More.